Happy Monday! I have a new and fun giveaway for ya this week!
(*** This Giveaway is Closed***) Winner: Melissa Henderson!
In case you haven't heard of DENY Designs yet, they are a "think-outside-the-box company that creates home decor accessories, supporting art communities all around the world!" It's a really unique company… they don't believe in inventory (they make your product once your order is received) and they have state-of-the-art printing processes. They offer bling boxes (jewelry boxes), duvet covers, blankets, sheet sets, wall clocks, art & shower curtains. Their artists and designers are stationed all over the globe… you can select products by artists or become a designer yourself! That's right… you can design your own product or join their team of artists! Sounds fun, right?
Check out some of my favorites…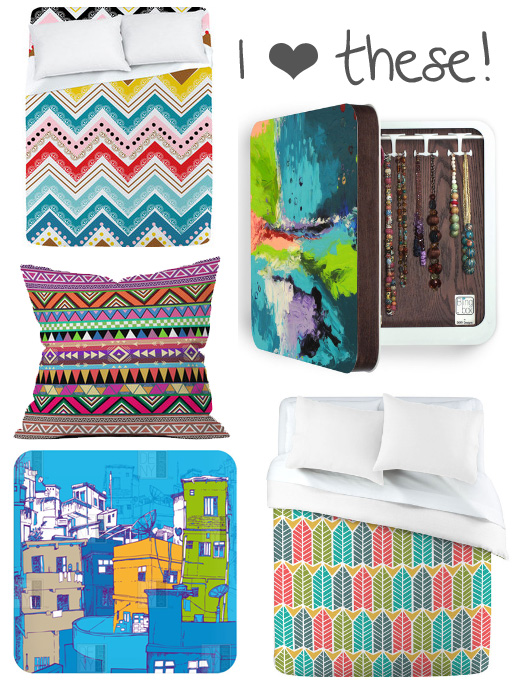 Pretty great aren't they? Well… the fabulous (& inspiring) people over at DENY Designs are showering one of you with chevron, well a chevron shower curtain to be exact!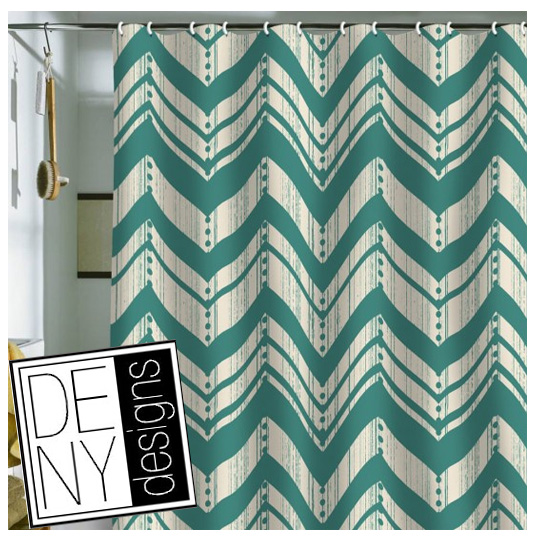 Here's how to enter:
Prize: DENY Designs: Heather Dutton Weathered Chevron Shower Curtain
To Enter: Comment below saying "Shower Me" & TELL us your bathroom decor stories! Do you have a brightly decorated bathroom… maybe it's the last room in your house to get some decor lovin'. Comment and share!
Bonus Entries… Tweet… "Enter the @Denydesigns giveaway for a chance to win a Chevron Shower Curtain @adesignstory http://adesignstory.com/giveaway-showering-with-chevron/ OR "Like" the Deny Designs Facebook and Share it with your friends…
Giveaway Closes: Friday June 15th , 2012 @12pm EST (Winners will be announced Saturday, June 16th, 2012)
Number of Winners: 1 Lucky Winner
Prize Ships: Lower USA Only
Related posts:
Updating...