Hi.. Happy Wednesday! I have a fun trend watch for you today! Have you all seen the fun wood grain patterns popping up in home decor lately? I absolutely love it in small doses. I love the idea of adding a faux bois tray or rug to a room for a pop of rustic pattern. What do you thinking? Love~hate???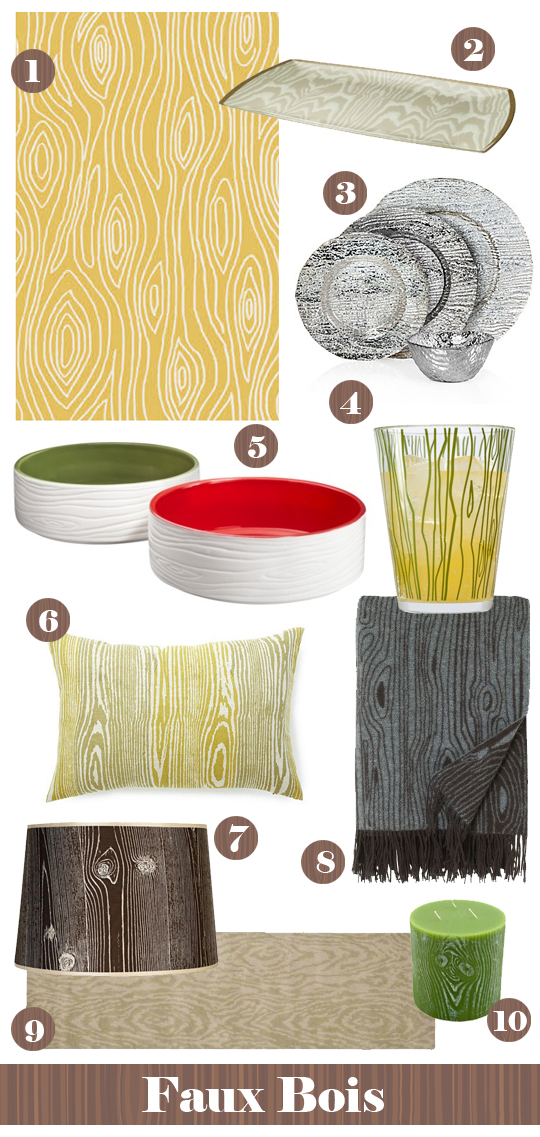 Breakdown: 1 / 2 /3 / 4 / 5 / 6 / 7 / 8 / 9 / 10
Trends.. How do you all feel about them? Do you try & keep up with the trends in fashion or home decor? I try & stay on top of the new trends, but I don't always grab a hold of them! I like the things I like, but I definitely don't sway my decor based on the latest & greatest. If I like a particular new trend, I might add a few accessories or pieces to my existing decor. For example, I still love chevron & ikat and have added those patterns in small doses around our home. How do you integrate new trendy pieces? Do tell…
Related posts:
Updating...