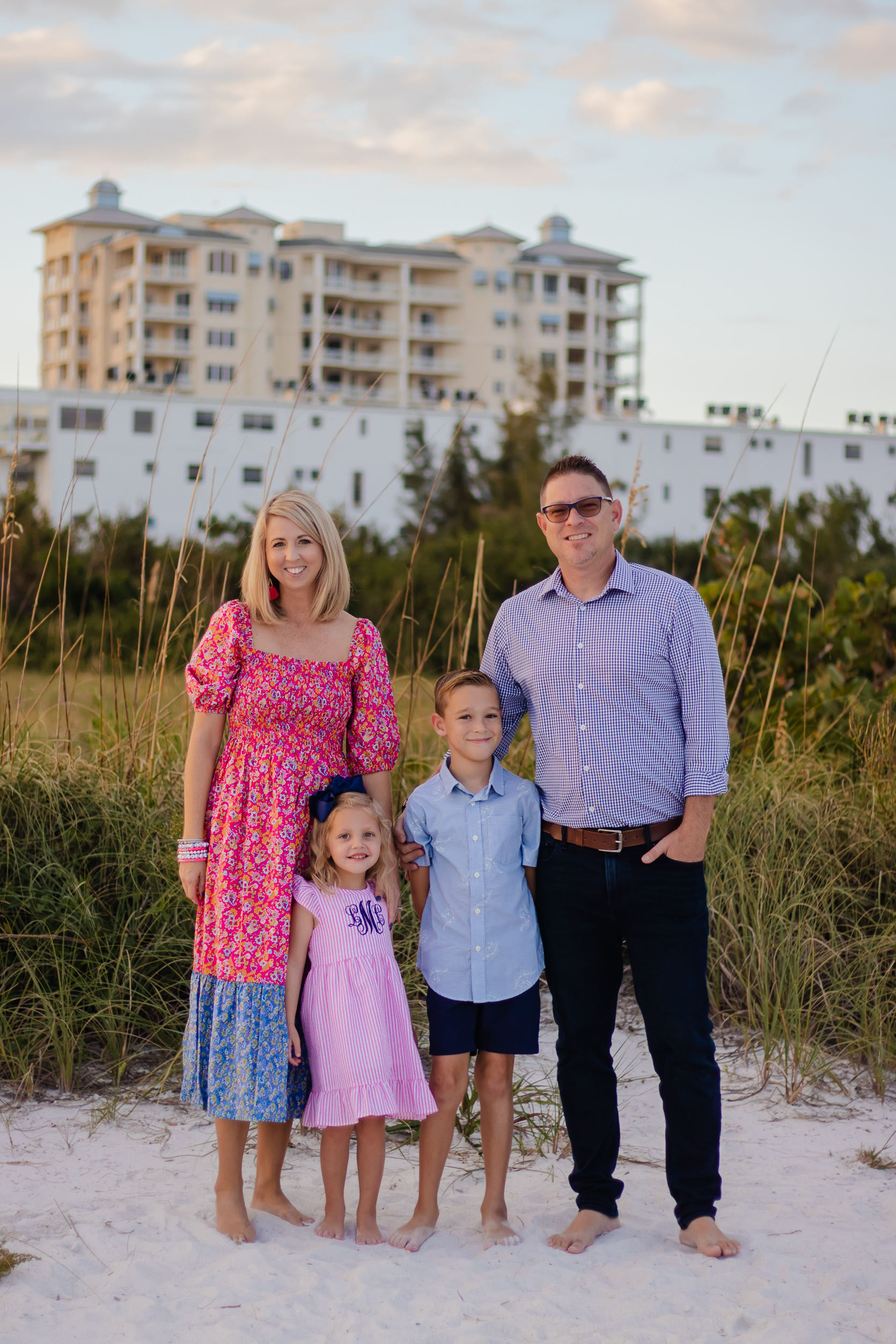 Hi! I am Lindsay! I am the wife to the most amazing man and a momma to a little boy & a little girl who have stolen my heart completely. They are my most favorite people and together we make a great team in our little adventure through life.
I am a stay at home mommy and I absolutely love it. There is nothing sweeter than being with our kids daily and enjoying every second with them from making messes to jumping in the pool. Motherhood is both the most enjoyable and most exhausting job that I have ever had!
So, are you wondering how I got here? Well, I graduated from Ringling College of Art & Design with a Bachelor's degree in Interior Design and after 7 years working in residential, commercial, hospitality and healthcare design, I met the man of my dreams and he helped me start my own company! I launched ADS in February of 2010 and it was both an interior design business and a blog. Since I became a momma in 2014, we decided to put a hold on future design projects/clients and the blog so that I could focus on being a stay at home momma. For the last 9 + years, with God, all of my gifts and talents have gone into raising our children and taking care of our family. It's been a true gift and although it wasn't always rainbows and sunshine, I feel blessed to have been there with my kiddos through this precious season.
Now it's 2023 and both of our little cuties are in school full days and I can fulfill my creative side once again! I still have a deep love for design, fashion and all things style and with much thought and prayer, I decided to revamp my little corner of the internet with a fresh look, new content and switch into more of a lifestyle blog to encompass all the things I am most passionate about! Find me over on instagram for fun daily content!
I like to think of my blog as a virtual sketchbook and journal; a place to share & showcase my home, my fashion finds, inspiration, adventures in mommy hood and so much more!
So… welcome to my ADS – grab a cup of coffee and stay awhile! Also, follow me on facebook and Instagram for extra little pieces of my world!