Decorating for fall yet? This year I am all in for a little early fall decorating! I pulled together a little roundup of fall favorites for 2020! I am going with a blue, white, gold/ natural color scheme with texture galore! This fall round up includes items with great price points and can be easily added in with decor you may already have!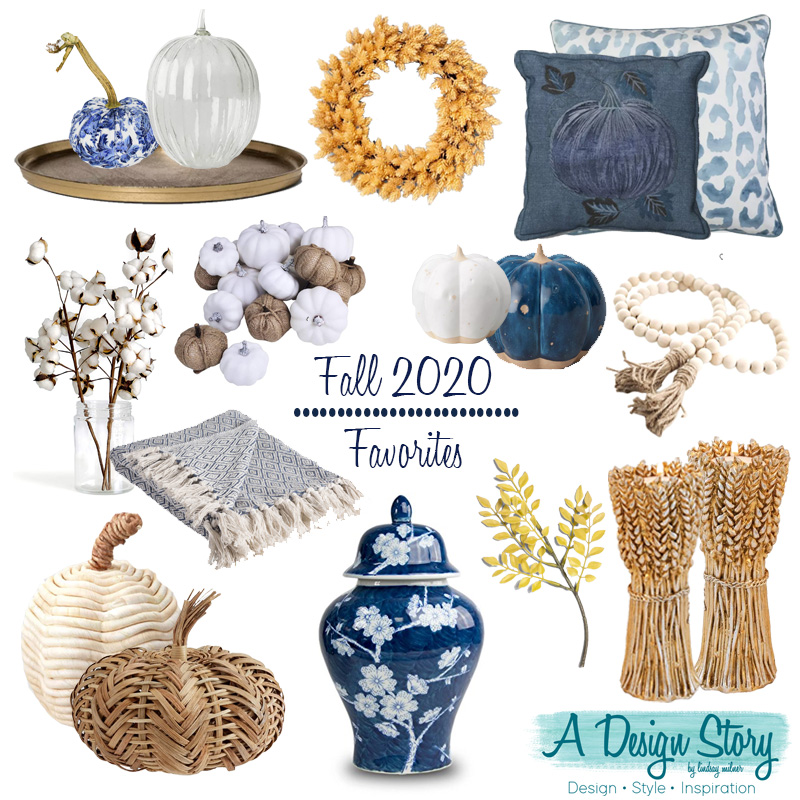 Click below for shoppable links for the fall favorites 2020!
Because Our home decor has tons of blues, white and tans as it is, I am really excited this season's fall decor I chose will match that color scheme. It's an unconventional fall palette, but I am loving it! I am going to be busy decorating over the next few days and I can't wait to show you pictures and snippets from around our home! Make sure to follow my on instagram as I post a ton of content over there daily!
Do you have the Fall decor itch too? Are you cleaning out things in anticipation? I think getting things cleaned and organized just makes me feel more at peace. I also love to have a clean home before I start pulling out seasonal decor! Do you have any fall favorites you are loving? Share below!
Follow me on Instagram for daily updates, fun finds and pieces of my life! Loving the blue and white theme? Click here for a fun blue and white roundup!