I am such a lover of all things beachy. From home décor to beach vacations and everything in between! We are so blessed to live in such a beautiful area, just a short drive to some of the best beaches in the world.
During the heart of quarantine, I came up with an idea to do a little inexpensive diy refresh at the top of our stairwell. I really wanted a fun beachy art piece and I came up with an idea in my head and went with it! Here is a quick look at the before…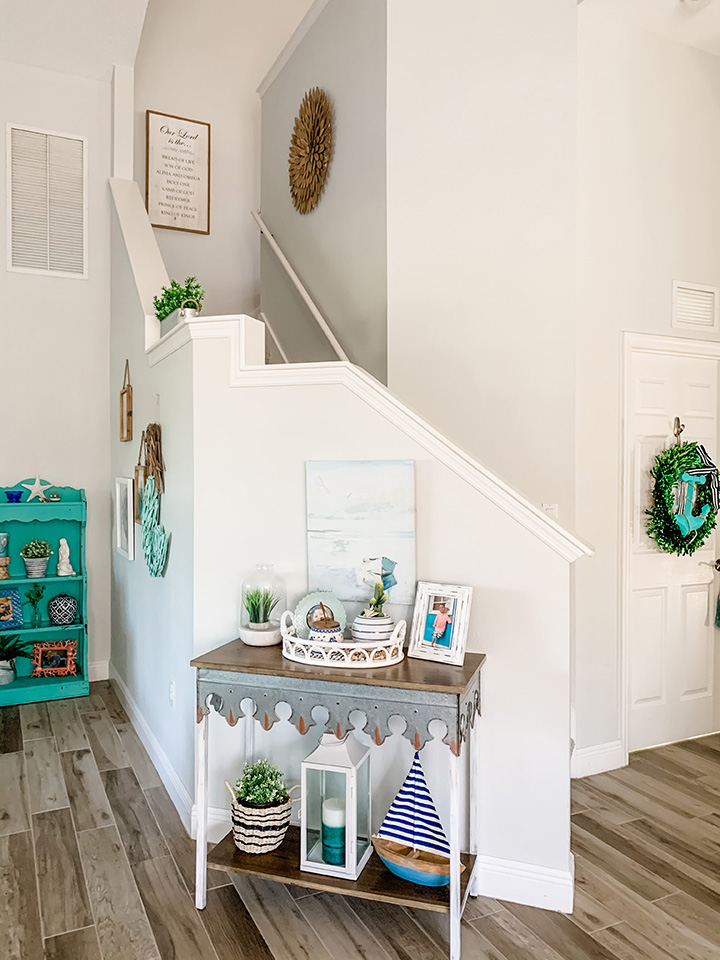 I actually love the art at the top because the words mean a lot in our home, but I just wanted to brighten up the space without spending a ton or ruining the piece as it was. Enter luan wood! We had a piece luan wood in the garage from another project, so I just had it cut down to it right inside this frame of the art we already had. Next, I painted the day away on the lanai while my family swam their hearts out in the pool. I hung it with two command strips… easy peasy! Here are a few pics of the process…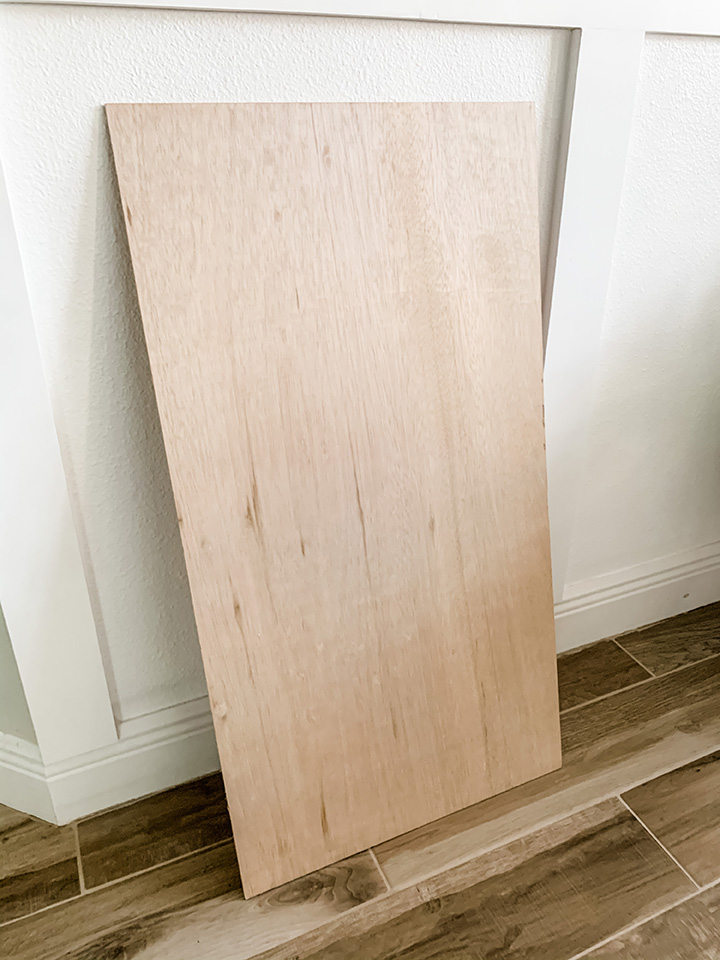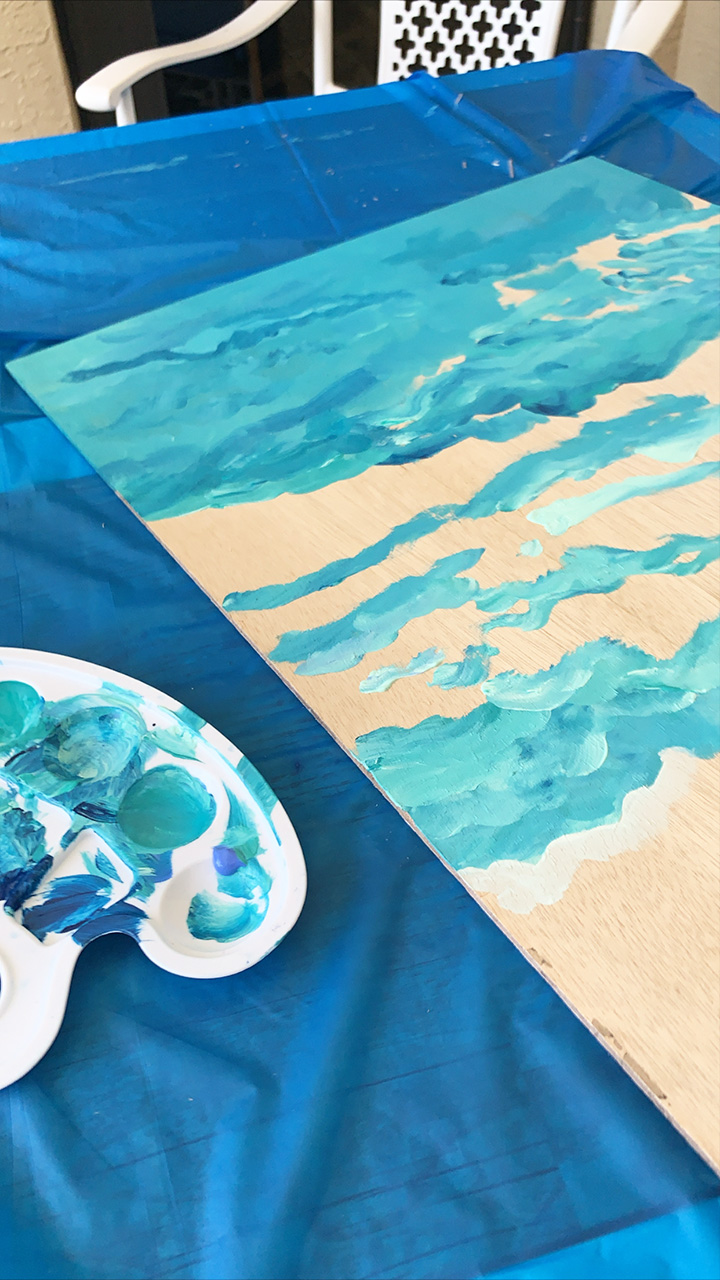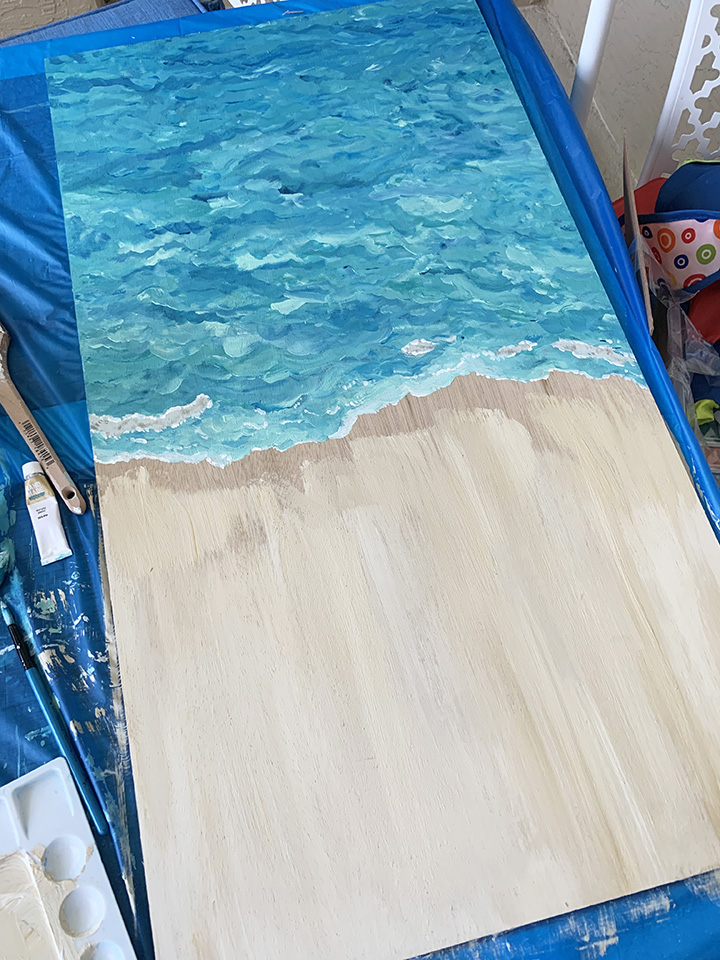 Painting was so much fun… it was like reliving many of my freshmen college days at Ringling. I love being creative and it's something I don't do enough anymore. This painting was really meant to be a fun and whimsical beachy art design. It's also kind of fun that its reversible because I can paint the back and flip it someday if I chose… or I could always go back to the original underneath. Over the course of about two painting sessions, I had the piece complete and I really like it. It truly brightens up the space and it's fun for the summer season. The best part is my little boy telling me how much he loved it and what a good artist I am. Melt my heart already. It's not museum ready, but it's fun and whimsical and it fits our home well!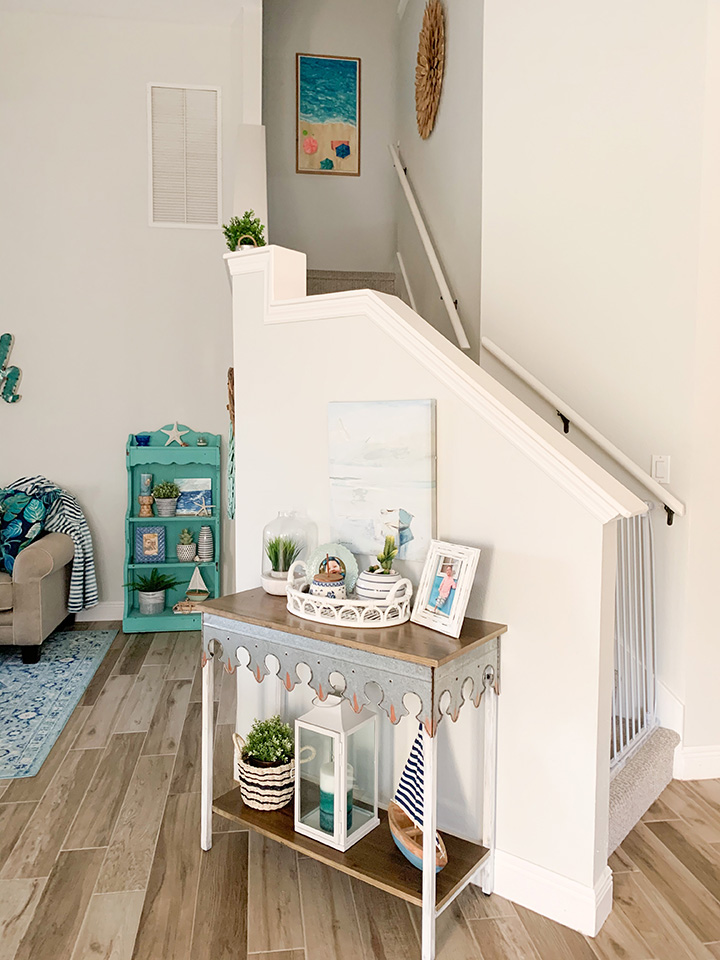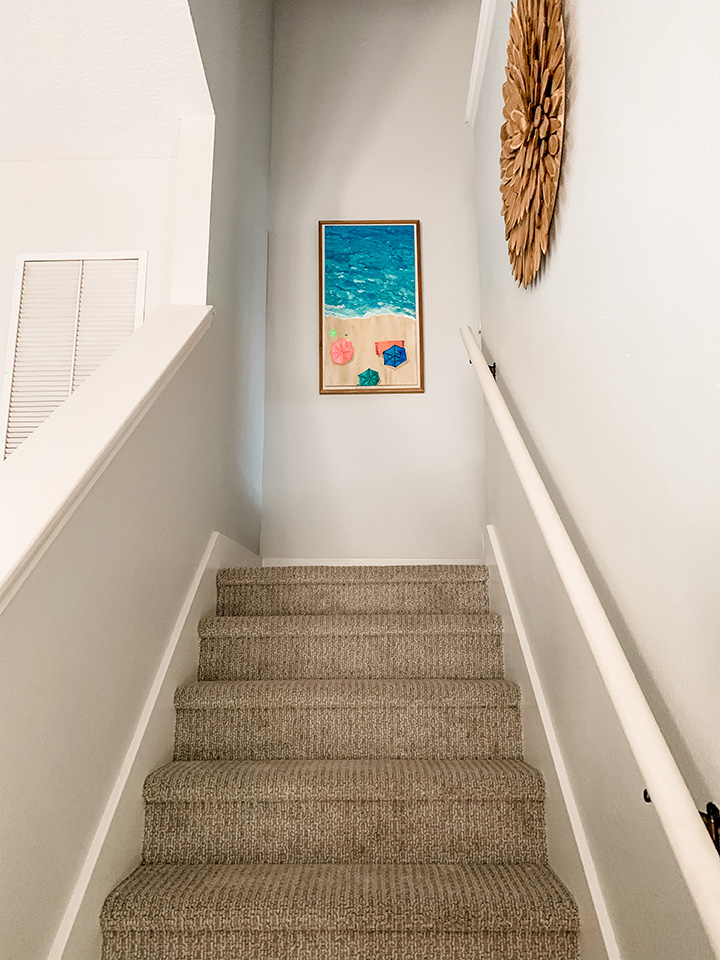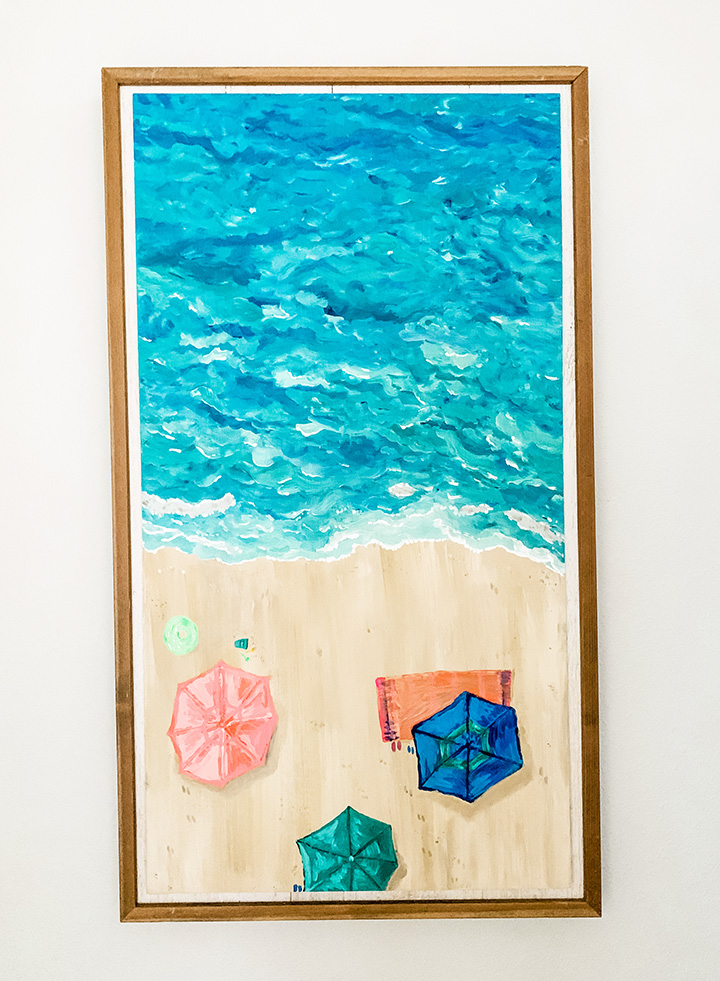 I am loving this little summer refresh. It's definitely a happy greeting at the top of the stairwell and it screams summer time! What do you think? Did you all do any fun quarantine projects? Share below…
Oh… and follow me on Instagram for the most updated content and fun! Want to see more of our home? I recently posted about our beachy foyer, come check it out! I also have a fun new Instagram shopping page here!