Inspiration can come from almost anywhere! After going on a strictly gluten free diet due to new allergies, I am on a major fruit kick. It triggered thoughts that true design inspiration can derive from almost anyplace, even just cutting right into fruit, veggies & more.
So, without further ado… welcome to a new category called Igniting Inspiration.
Today's inspiration… Citrus
Citrus colors are youthful, energetic and full of fun! On the wall, they say much about your personality and character! These colors are so appealing because you can almost taste and smell the colors just by gazing upon them!
Ok, so to make it a bit easier I pulled together a few of my favorite citrus paint colors & accents to get you started! Enjoy!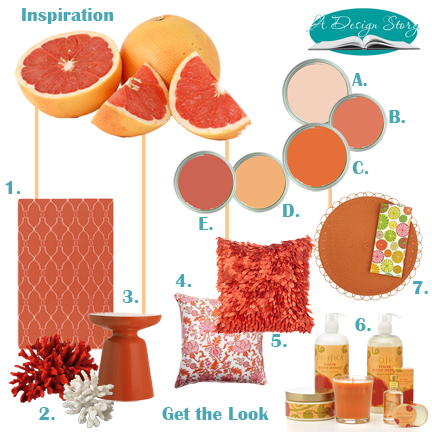 Paints:
A. Sherwin Williams Peach Blossom (6624)
B. Sherwin Williams Rejuvenate (6620)
C. Sherwin Williams Knockout Orange (6855)
D. Sherwin Williams Tangerine (6640)
E. Sherwin Williams Quite Coral (6614)
Accents:
1. Rug by Macy's
2. Side Table by West Elm
3. Placemat & Napkin by Crate & Barrel
4. Coral Accents by Z Gallerie
5. Pillow by Z Gallerie
6. Paisley Pillow by Robertarollerrabbit.com
7. Fragrances by Pacifica Perfume
Here are a few tips for choosing and using these bold shades.
– When you're facing a wall full of paint chips, go with your instinct. Select the citrus colors you're most attracted to, the ones that really make you feel the best. Then, alter them slightly to coordinate with the flooring, lighting and furniture.
– If you selected a daring, bold hue, try looking at the less-saturated shades a few colors down on the paint card. The one's that are almost too subdued on the chip actually work best!
– To put a little frost on the bright citrus tones, add a splash of turquoise, it's like adding ice to a hot drink… perfect stability. Or if you are shooting for a more sophisticated look, pair rich grapefruit with dark chocolate. If you are going for an even more childlike approach, pair the citrus with yellow for a cheery look.
Check out these rooms…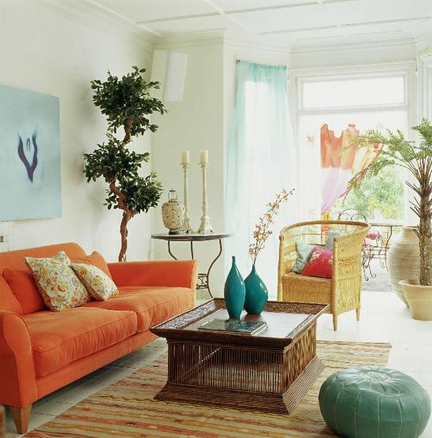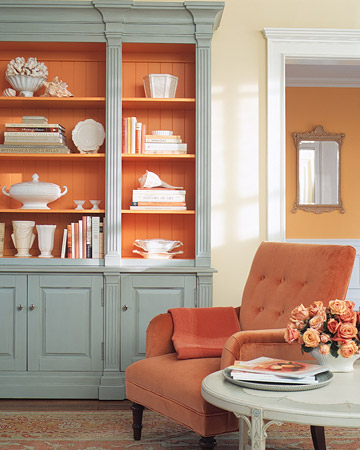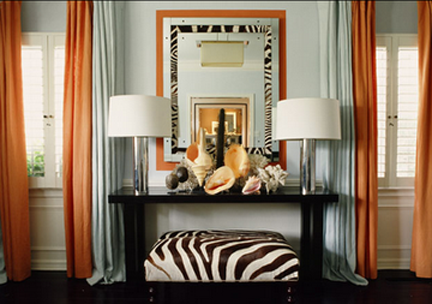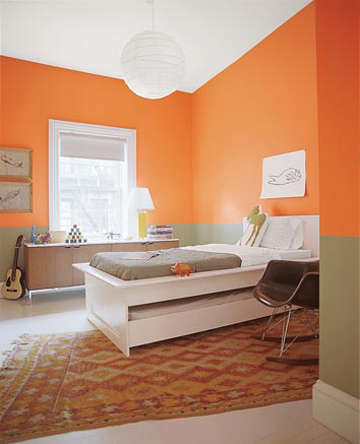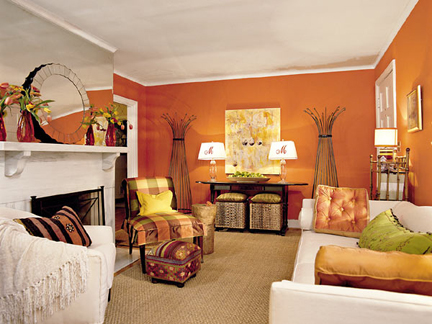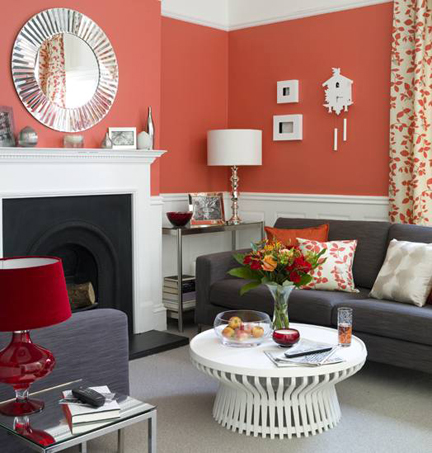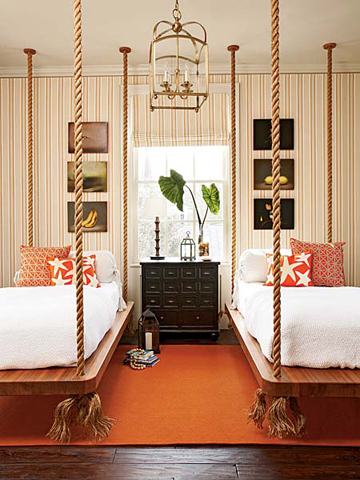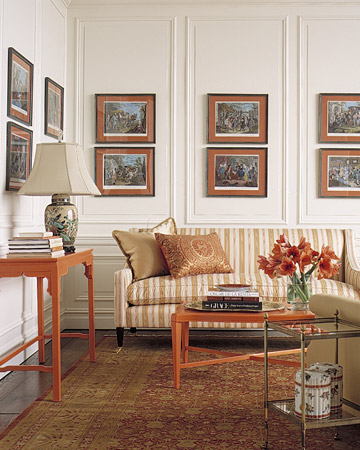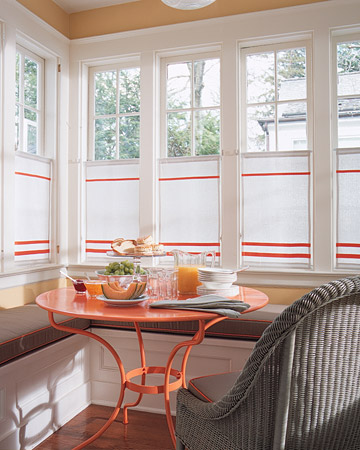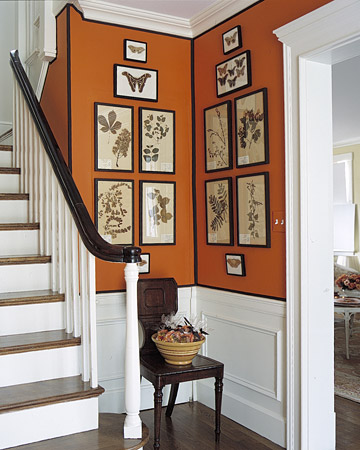 What inspires you? Maybe sunflowers, the ocean or a chocolate chip cookie… Do tell. Have you added in punches of color from your favorite items… come on, share! If you need help designing a space that encompasses your favorite place, foods & colors, visit "Our Shoppe" and purchase the package that's right for you! Oh, did you stop by yesterday to tell us where you go for your design inspiration? Click here.
Do you have any design or real estate questions? Email us @ lindsay@adesignstory.com and we will answer your question on Webisode Wednesday. Don't know what Webisode Wednesday is? Click here.
Ready to Subscribe? Click here.
Images courtesy of Homes & Gardens, House Beautiful, Apartment Therapy, Coastal Living, Thoughtfully Simple.
Join the Party @ The Inspired Room for more Inspiring Ideas…