Hi everyone! I am back and the blog is a go! A Design Story has re-relaunched today and I couldn't be more excited! The blog has taken a bit of a backseat for the better part of a year and a half for some really great reasons! I became a momma to the most incredible little boy and life has been busy and my mommyhood journey has been full of blessings! It's finally time to relaunch and get this blog going again. There are so many exciting things to update you all on…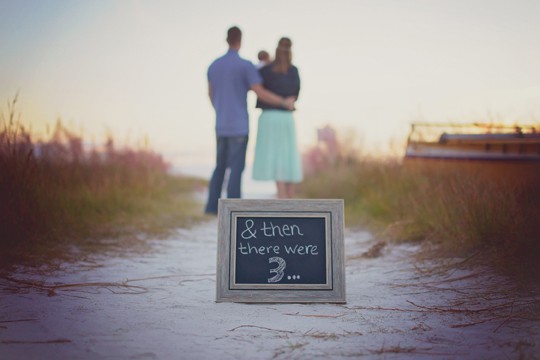 I started out re-launching in September, but quickly realized I needed an even better game plan going forward. I halted everything and had a session with the fabulous KariAnne from Thistlewood Farms. She offers Build your Blog sessions and I have never been so thankful for that phone call! She is sweet as sugar and spent so much time with me on the phone going over everything I need to do to build this brand. I am super excited to begin implementing her ideas and suggestions.
Since design and things home decor is my passion, A Design Story will still be focused on those topics with the addition of bringing mommyhood into the mix. Being a mom is my true calling and it's a huge part of who I am now, so merging the topics is something I am truly excited about.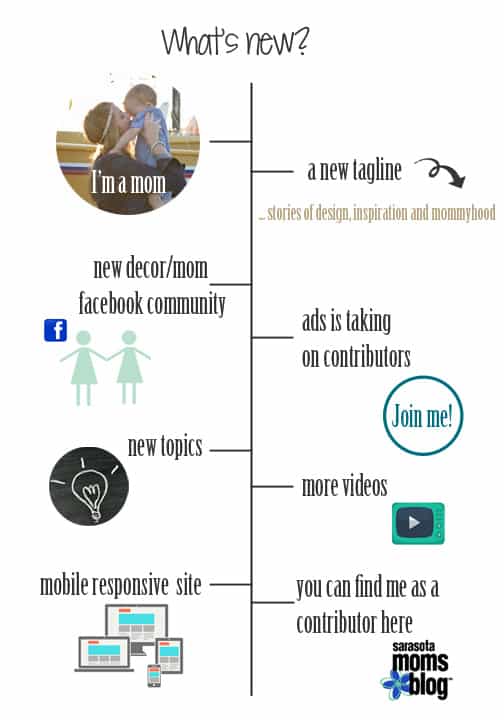 So… some quick updates on the blog relaunch:
 I became a mom! It's still just as exciting to type 2.5 years later! We became parents in January of 2014. B came into the world and graced us with his beautiful presence in an amazing way. God amazes me and we know that our child has a huge purpose and calling on his life. "B"~ is what I will call him on the blog. He is 2.5 years old now and has been the biggest blessing in our lives. Everyone who meets him falls in love with him. He is sweet, loving, he loves to play with toys more than any kid I have ever seen, he is strong willed in the best ways and he perseveres. He truly shows me how big God is every single day. B has had some medical challenges along the way (which I will eventually share with you all in hopes it might be able to help someone else). I have dedicated myself to him full time so he could get all of the proper care he needed so we could move past those challenges. Finally, at 2.5 yrs old, he is at a great point and I feel ready to tackle the blog again!
You will notice a change at the top… my blog description has now changed from … designing a new story for your interior— to— …stories of design, inspiration and mommyhood. Yes, the blog is changing course a bit…  I really wanted to be authentic to who I have become over the last year or so. In order to do that, motherhood is a big part of me and I want to share all about it. So you will still find posts about design and decorating, but you will also find inspirational posts, recipes and posts about raising children and all the wonderful and eye opening adventures that wrap around being a momma. Side note: I use the word momma because I am southern and that's what I call my momma to this day. I will be blogging 1-3 times per week, depending. My toddler keeps me on a busy schedule, but I will try and post something for you a few times a week. Most of the posts will go live at night when my toddler is fast asleep in his crib! Let's just say he loves my computer so much I can't get it out until he is counting sweet little sheep!
A new way to connect! I actually started a community over a year ago and never fully launched it until now! You can still find me on the regular A Design Story facebook page sharing posts etc., but you can also find me on the new A Design Story Community facebook page. This is a place to share design projects you have going on in your homes, your child's room or nursery decor, ideas, inspiration, recipes and all things mommyhood! Seriously, invite your friends and start sharing!
I am taking on contributors! If you love writing and would be interested, I would love to have you! Come share about your diy/decor happenings, your favorite recipes, all things kids and parenting, homeschooling or all things stylish. In addition to having your photo and link on our contributors page, there will be additional fun perks to come! Please click here to inquire.
New topics! So, obviously with the direction shift, the topics will follow suit. In addition to the design and diy topics that have always been the forefront of ADS, I will be sharing inspirational posts, mommyhood posts, ideas for kids and more family friendly recipes. I am eager to begin this new chapter.
Videos! I am not tv ready by any means, but I am going to start posting some instructional/ table discussion type of videos. This should be a fun new feature and I hope everyone will enjoy!
ADS is now mobile responsive and friendly. Browse ADS with ease on any computer, tablet or phone!
There is another new mom's blog in Sarasota! Sarasota Mom's Blog just launched this fall and I am a contributor. This blog relaunch has me excited and I feel blessed and ready to go! I will be sure to showcase my articles as the go live so you can pop over and take a look!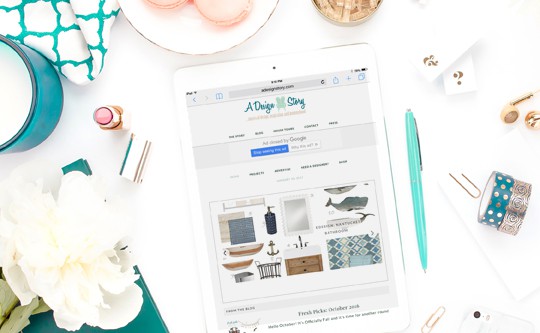 A big thank you to all of my blog readers who have reached out over the course of my break! I have missed everyone and I am truly happy to be back. My hope is that you will enjoy the new ADS! So, if you are an old follower… thanks for sticking around! If you are new to ADS, thanks for stopping by! I do hope you will enjoy the new facebook community and start sharing! PS– My birthday is February 6th and to celebrate I am hosting a fun amazon giveaway!