Make your space chic and more livable with bright new ideas
When it comes to decorating, good looks just aren't enough. You need versatile pieces to solve storage and layout problems while beautifying your surroundings. Try this fresh fixes to make your home more attractive and simplify your life.
Area 1: Living Room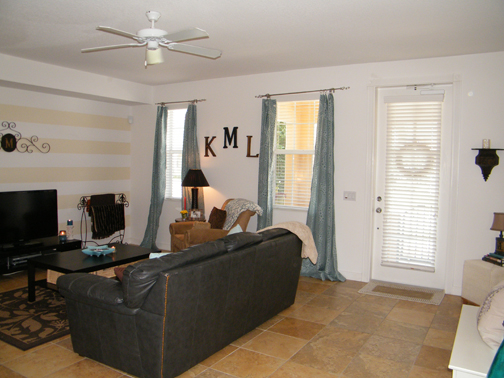 Potential Problem: My sofa looks odd floating in the middle of the floor. What's missing?
Solution: Don't feel pressured to affix your sofa to the wall. This antiquated decorating tactic will limit and constrain your space. By floating your seating arrangement away from the walls, you can spread out & get creative in your living room. If the back of your sofa looks bulky, naked, or lonely, simply anchor it by adding a console table, accessories & a rug to add structure, height and balance.  Use storage ottomans and benches to house books & DVDs in. This console was purchased off of Craigslist for only $20.00.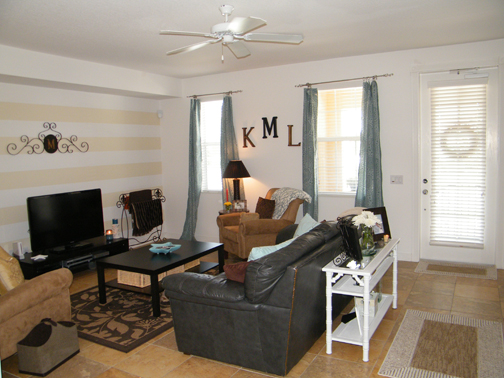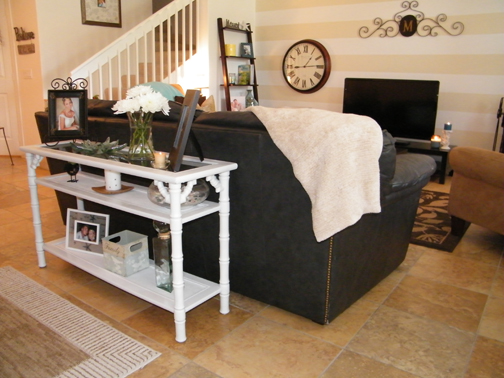 * Quick Designer Tip: In place of the typical coffee table, why not choose something that provides space to store books, remote controls, coasters and all the other stuff that tends to accumulate? Try also adding baskets underneath for blankets and extra pillows.
Area 2: Bathroom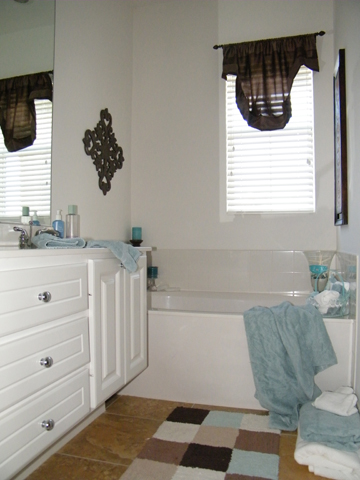 Potential Problem: We don't have a linen closet, what can we do to boost our storage capacity?
Solution: Tame trouble amongst your linens and things by organizing and separating items with the help of bins, baskets and adjustable shelving. Folding all items neatly and arranging each shelf according to room will also help clear clutter & create a more orderly look. Try using baskets and bins to roll towels in for easy access in your bathroom. Another great way to increase your storage … Hang hooks and over-the-door organizers to the backs of cupboards and doors to create extra room for accessories, towels, etc. These storage items came in at around $10 total from TJ Maxx.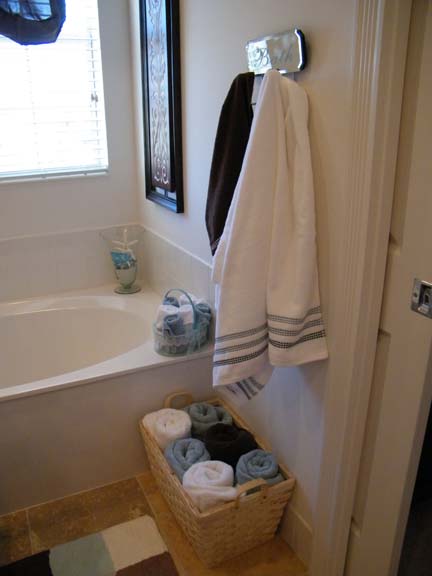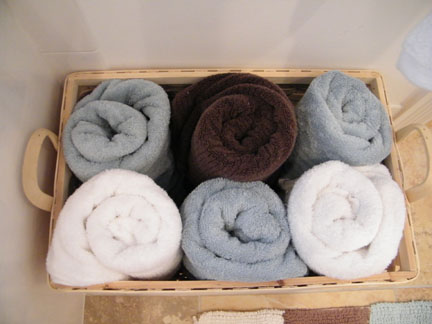 * Quick Designer Tip: Buy all-white linens and towels. A stack of white towels creates a sophisticated spa look in the bathroom. Plus, white is easy to match and clean. If you are on a budget, try mixing a few white towels in with the one's you already own.
Area 3: Laundry Room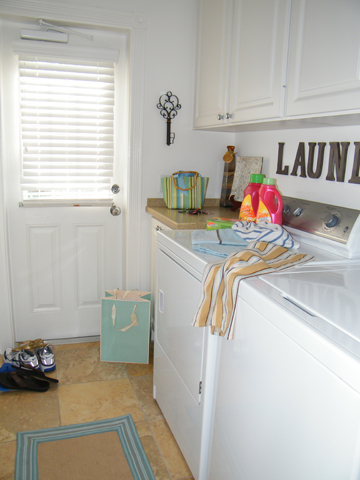 Potential Problem: This is the catch all room… shoes, coats, missing socks etc. What can I do to organize the space better, while maintaining a stylish look?
Solution: Increase efficiency in your laundry room with these simple & inexpensive storage ideas. Create storage space in areas that were previously unused. Use baskets & bins to keep the clutter down. Place a basket on the dryer for all of the single sock or items from pockets & at the end of the week, empty it and reunite the missing pairs. Have a lot of dry-cleaning? Include a basket for those clothes & when the basket gets full you know it's time to make a trip to the cleaners. Keep keys in a basket near the back door so you'll be ready in a jiffy when you head out or come inside. If you don't like all of the shoes piling up, place a large basket beside the door as a drop off location.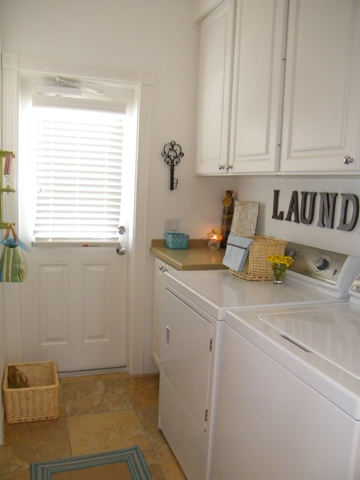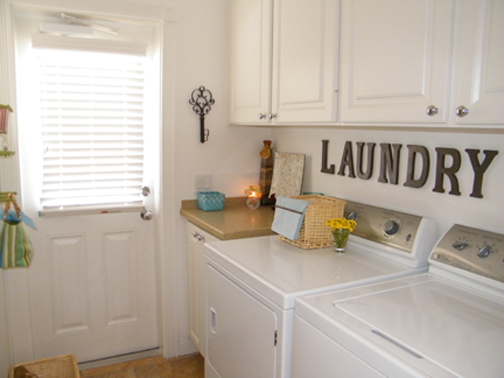 Add racks. I love the idea of having a hanging rack like the one that is seen on the wall of this laundry room below.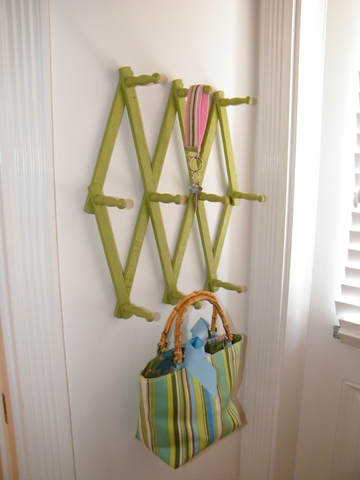 Create as much counter space for folding as your room allows. This countertop houses a small bin for keys, a few accessories including a jar for clothespins for those no dry pieces. Store your cleaning products and supplies in cabinets or on overhead shelves away from small hands.
This solution came in around $ 12.00. IKEA is a great resource for inexpensive bins and baskets & and at only a whopping $2.00 from the Goodwill, the rack was a steal of a deal!
* Quick Designer Tip: Keeping a bright color palette in the laundry room makes the room welcoming and wonderful, rather than just another place to do the work of the house in.
So, what are your décor & function dilemmas? Have any fixes? Do tell.
Oh, and don't forget to come back next week for a fabulous giveaway… you won't want to miss it!
Also, we are having a fun little sale on our design packages for online clients… a whopping 40% off this weekend only (today through Sunday, June 13, 2010). Just enter the coupon code 'Summer'.  Visit "Our Shoppe" and pick the package that's right for you!
Images Courtesy of A Design Story, LLC.