I am a little late on my monthly favorites post… but here is May's Fresh Picks! It's been quite the month… I am sure you all are feeling the same! Truth be told, there have been so many incredible positives to staying home more. From organizing sessions, family bike rides and having my teammate (husband) always being here to help all day has been a dream. Don't get me wrong, I am ready to go out and get back to life, but we have so many memories and take away moments from this that I will treasure too.
Since most of us haven't done a lot of shopping in stores yet, I rounded up items you can still get right from home still! Thank God for drive up and all the amazing delivery men and women! Can we get a hooray for them?!? These are my fresh picks for this month… I hope you will enjoy!
This post contains affiliate links.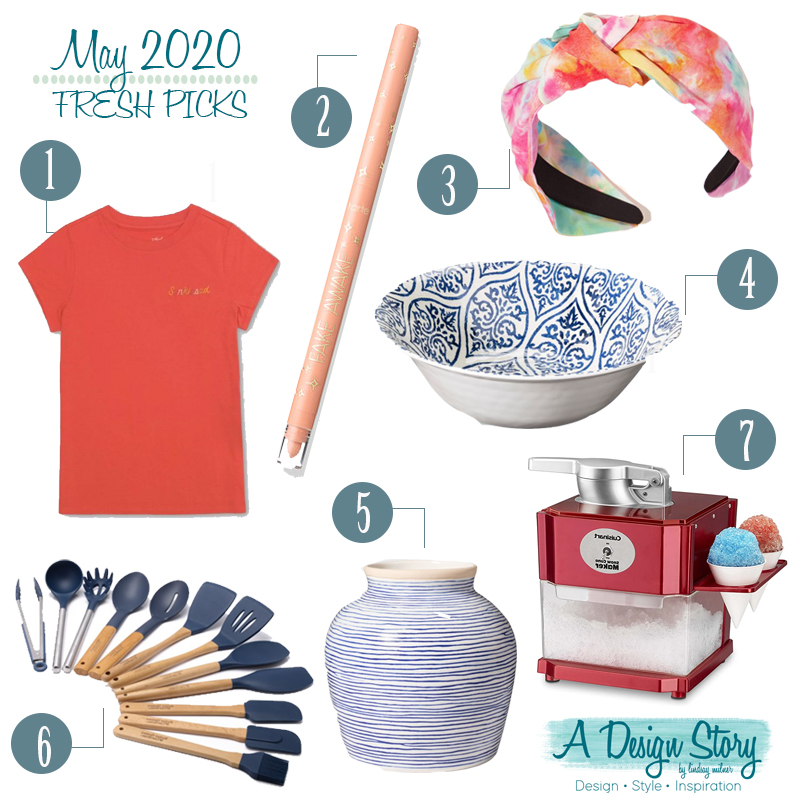 Here's the breakdown:
What are you all loving these days? Do share… for real! I love to hear what's on your wishlist or what you love!! If you are interested in previous Fresh Picks posts, click here. All of my Instagram photos can be shopped by clicking here! Also, check out my Instagram to get the most updates!!