It's beginning to smell a lot like Christmas…
It's absolutely feeling like Christmas in our home. We spent the last 4 days or so in our house… Kevin was resting from his wisdom teeth surgery, while I played the exhausting role of the nurse. At any rate, I was able to almost completely finish decorating for Christmas… almost.
This year, we had another tree debacle. It actually wouldn't be a Milner Christmas without one! We had to return our beloved tree from last year and get a new one because it had a short in it… and call us crazy, burning our house down for the sake of keeping my favorite tree was SO NOT WORTH IT. 
A few weeks ago, I was sent an email introducing a new kind of tree ornament… ScentSicles from Enviroscent. From there, I received a fun package in the mail urging me to try a package of them on our tree this year. Let's just say I'm sold.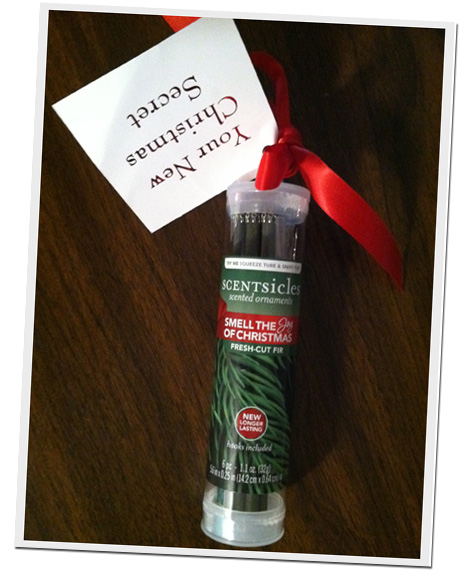 ScentSicles are fragrance-Infused Ornaments that bring the Holidays to Life with the Smell of Fresh-Cut Trees & Cinnamon Sticks. I received the Fresh-Cut Tree scent and my entire living room smells like a Christmas tree farm! They are amazing little things!
You can hang from tree boughs, tuck them into wreaths and garlands, or discreetly hide throughout the home to provide the nostalgic scent of fresh-cut Christmas trees or the welcoming aroma of cinnamon. I used all of mine on our Christmas tree… (Christmas Tree posts coming soon so you can see our entire tree)…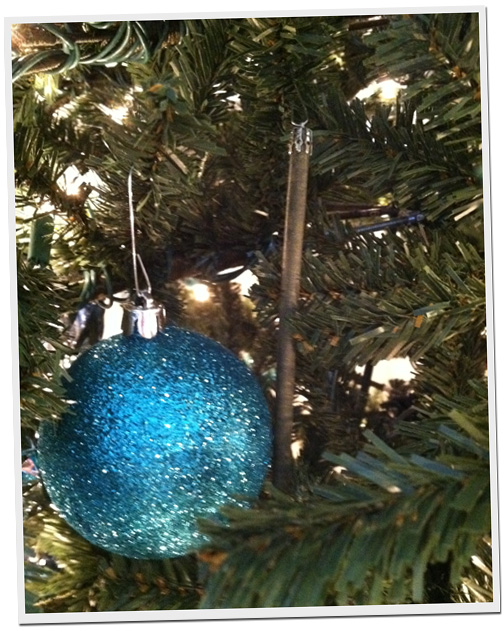 Here's a few details about these fabulous ornaments…
-ScentSicles are made from natural fibers from sustainable resources
-Infused with pure fragrance
-No mess, no-flame
– They hide really well into a tree, wreath or even garland
ScentSicles are available seasonally at Walmart, Bed Bath & Beyond, Lowes, Michaels, Cracker Barrel, Office Depot, Frontgate catalogs, AAFES, Meijer, Hallmark and select Home Depot stores nationwide, as well as year round at ScentSicles.com and Amazon.com. 
Want a package of your own ScentSicle ornaments? No worries… we've got you covered! The fine people at Enviroscent are hooking up one lucky reader with a package this week!
Here's how to enter:
Prize:  A package of ScentSicle Ornaments (Fresh Cut Tree Scent)
To Enter: Comment "O' Christmas Tree' and tell us if you go au natural or fake for your Christmas tree!!
Bonus Entry… Like the ScentSicles Facebook Page and come back with another comment & tell us you did!
Giveaway Closes: Thursday, December 8th, 2011.
Number of Winners:1
Prize Ships: Anywhere in the United States! (All 50 States)
Rules: One entry per e-mail address is permitted, unless you partake in the bonus options. The winner will be selected using random.org and announced on Friday, December 9th, 2011. Good luck!!