Decorating how to: where to use pendant lighting
These days light fixtures are seen as pieces of art. They are accessories in home décor instead of just necessary functional pieces.
Here is a guide for selecting the right pendant lighting for your space.
Are there architectural elements or unique pieces of furniture that need to be highlighted? In an open floor plan situation, many rooms can only be defined with lighting and rugs (especially when walls aren't used to separate each room).
What kind of room is this and what does my family need to be able to do in this room?
How will pendants work with existing lighting? (You wouldn't want an ultra modern pendant light if you have traditional brass everywhere else- just for an example).
What kind of atmosphere or mood do I hope to create? (Knowing this will help eliminate certain styles, etc).
Lighting is one of the most important elements in a room. Layers of light can enhance the space, highlight certain elements, or illuminate specific task areas. It can also create separation between rooms that have an open floor plan, or create zones within a particular room, such as conversation areas, eating areas, a reading nook, or a workspace.
The kitchen is often regarded as mainly a functional space which means it is not always first on the list when it comes to decorating. If you want to give your kitchen a quick update without a major remodeling project, add a pendant fixture or a row of pendants for a more modern look. If your kitchen has an island, pendant fixtures will add task lighting and draw attention to this popular feature. Pendants also work great over a bar or breakfast bar and they help make that space more distinct, featuring it as an eating or gathering area.
Additionally, pendant lights are also used to embellish dining areas. Update that old chandelier with a modern pendant, or two or three, depending on the size of your dining table. For fun, install a dimmer switch so you can set the mood when it's time for a romantic dinner for two or a party. You might also want to use pendants over a sideboard to highlight the piece itself and make your food display look even more appetizing.
Like I mentioned earlier, if you have an open floor plan, you can use a row of pendant lights to separate two rooms. For example: if your dining room and living room adjoin, you can place your sofa so the back of it faces the dining room. Place a sofa table behind it and display some of your favorite accessories or photos on it. Installing a pendant light above the sofa table will enhance the personal objects and separate the room a bit. Another great way to define spaces within an open floor plan and create zones is by using pendant lighting and rugs. Pendants can be used to adorn a seating area, dining area, bedroom, bathroom or even a small reading nook/ office area and make them truly special spaces in your interior.
Pendants have become very popular elements in both home and commercial interiors. If you are looking to update a space without breaking the bank, try switching out your old fixtures with a pendant light for a fresh and vibrant new look. (Don't forget to donate your old fixture to Goodwill or other local stores).
And just for fun… here are some pendants in modern prints and stunning folds… these fixtures are sure to impress!!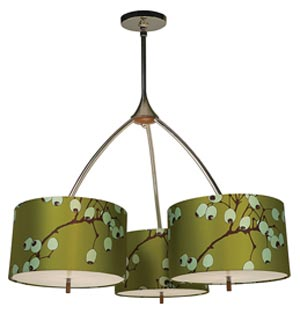 2MODERN.COM Agnes & Hoss Roots Chandelier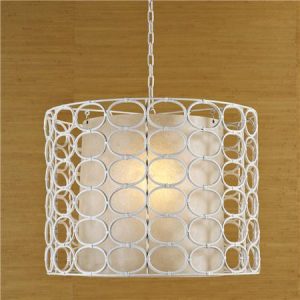 Oval Ring Drum Pendant Shades of Light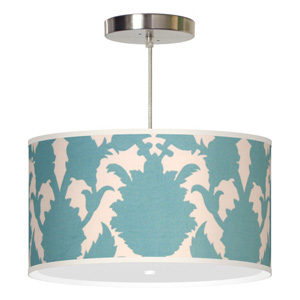 Bridgett Pendant Lamp Thomaspaul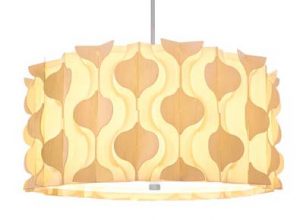 Spade Drum Pendant dform.com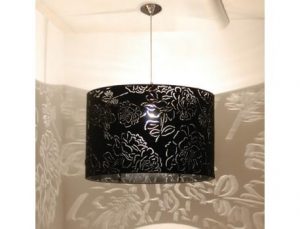 Peony Shade Pendant Innermost,LTD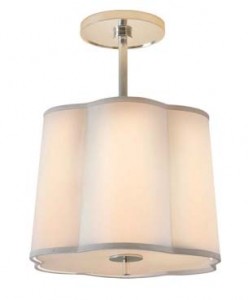 Small Simple Scallop Pendant Circa Lighting
Have questions about what type of pendant is right for your space? Or have you recently hung a new pendant in your home? Email me with questions and photos!