Yard sales & thrift stores are great opportunities to find the things you need (or want), especially if you don't a little DIY Project! This past weekend, my Mom, Sister and I set out for a Girl's Day Out! We mapped out our plan and set out to find some things we had on our lists, as well as some things we didn't!! We found some great items and with a little cleaning and a touch of paint, these finds are going to look fabulous!!
So…  here is a fun video of our little adventure. * Please note, this our first video & in no way are we videographers (in fact, we had so many outtakes, it was ridiculous).
[vimeo]http://vimeo.com/10376806[/vimeo]
Curious??
Well, good because you won't want to miss our finished products!
In addition to all the fun things I bought Saturday, it turns out, I actually had a few other things I had previously purchased that were awaiting transformation!
Here they are…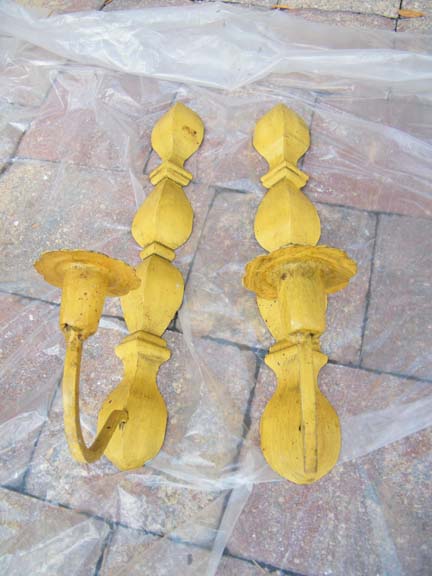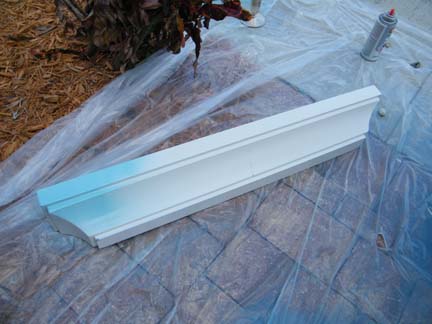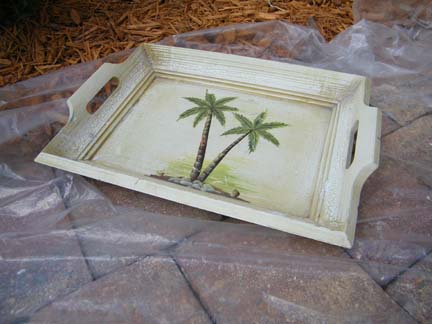 So… you watched what other items my mom and I picked up in the video… here are a few things Candice picked up…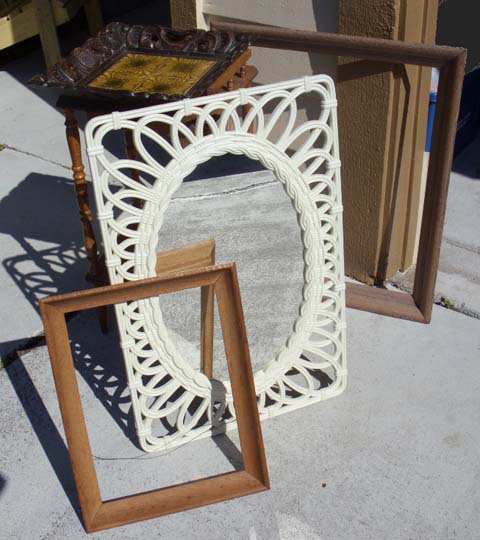 Don't worry- they don't look anything like that now!! They all got sprayed with a fun coat of paint!!
Here's a peek…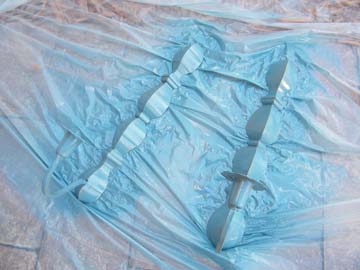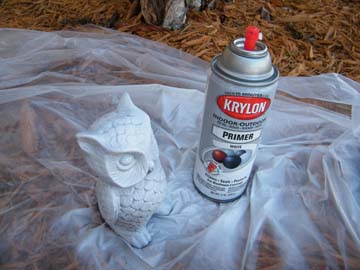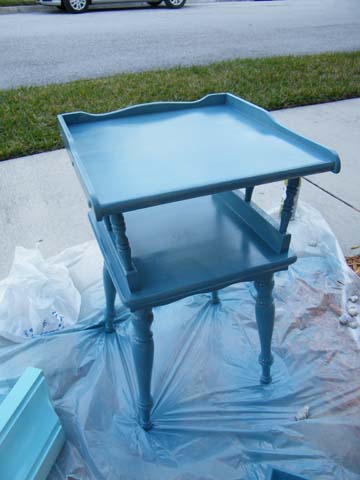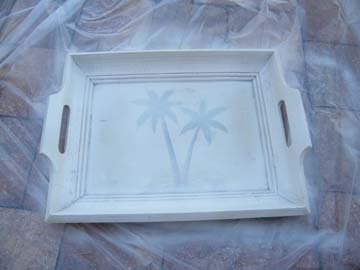 I can't wait to show you how we designed a new story for all of these pieces! Stay tuned for the big reveal this monday….
If you truly love to repurpose things and enjoy DIY Projects, try going to Flea Markets, Thrift Stores & Yard Sales in your town. Just remember to think outside the box and have fun with it! Oh, and if anyone has a DIY Project you just completed… do tell and we might just spotlight you on a Reader Redesign!
PS- We're hosting a fantastic Gracious Giveaway this week, so make sure you enter if you're interested in winning a Design Package from yours truly!