Spring shows what God can do with a drab and dirty world.  ~Virgil A. Kraft
With the season changing, we switched our a few things in our abode to liven it up for Spring! There's nothing better than when spring is finally in the air after a long cold winter (we actually had one in Florida this year). It is truly exciting to add a  breath of fresh air & blooms to your décor! Believe me, there are oodles of simple & easy ways to splash spring into your home- like a few vases of beautiful blooms around your home, bright candles & colorful accessories (Oh & these flowers were only $5 from our local grocery store)!!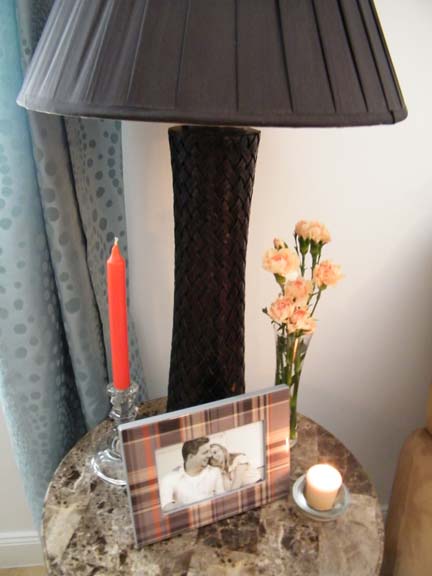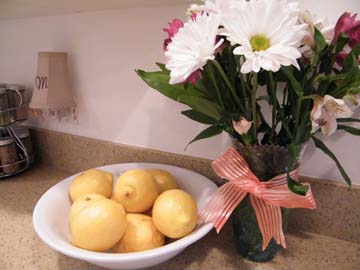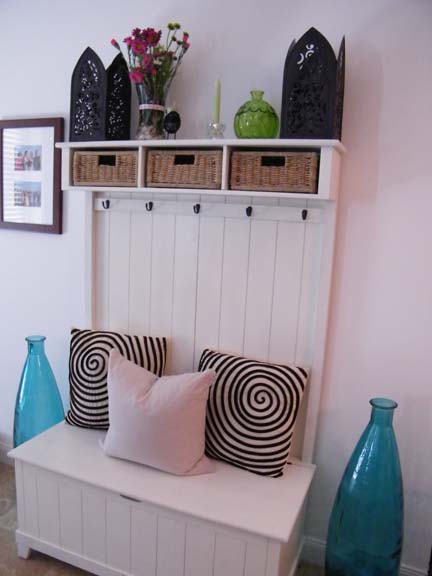 Another simple spring switcheroo is to introduce a few bright & happy pillows & lighter throws. If you really want to go all out, grab some spring bedding from a cheap resources like Ikea, Marshalls or Ross. I also like to keep out blinds open pretty much until it gets dark, not only does it feel more spring-ish in here; it truly enhances the look over our home!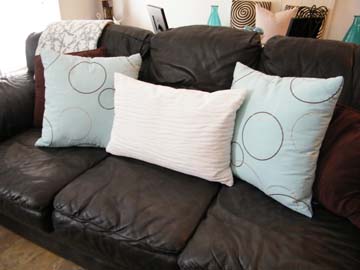 I don't have kids yet, so for now I don't have to go overboard with eggs, baskets & bunnies. So, this year I opted for a simple white vase (from Goodwill) with just a few eggs in a pretty finish for that simple touch of Easter! I bought the cheap, fill-able eggs so I can play with all of my neices and nephews on Easter, but you could make paper mache eggs or do the dipping too! Another great idea is utilizing a cake stand with speckled eggs & a few cute accessories for a fun display in the kitchen.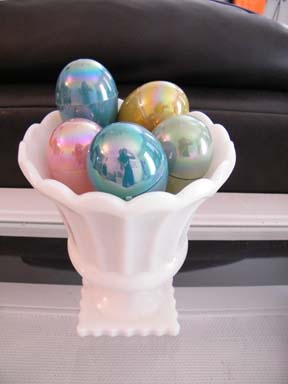 The ultimate "fresh" color to is white… pop in a few accessories like a pillow, vases & planters. The look goes beyond spring! Look at your local thrift stores & Goodwill's for fun white vases or even a few accessories you could spray white to pop in a bit of "clean" & "crisp" fun! We even popped in a plant (or two) in a small white vase from Ikea for only $1… can't beat that!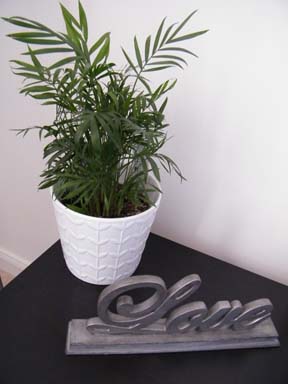 I also swapped out the dark brown napkins in our dining area to aqua one's to create a more light & airy feel. I bought those for just a few bucks at a local thrift store (This is a sneak peek from the Nifty Thrifty Blog).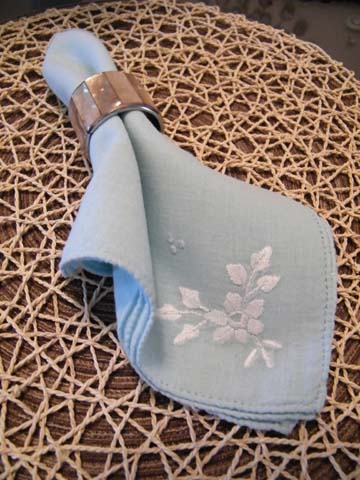 Another quick and fun thing I added was a spring colored ribbon to a lamp in our living area… I tried it for Christmas and it was adorable, so I decided to use some remnant ribbon and do it again!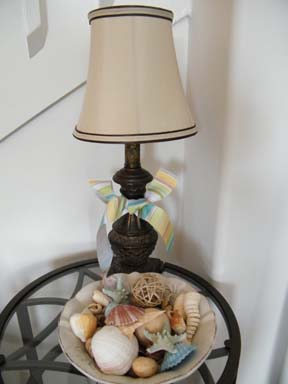 How sweet! I took these ordinary sticks (from Michael's) I previously had & added a little flower detail…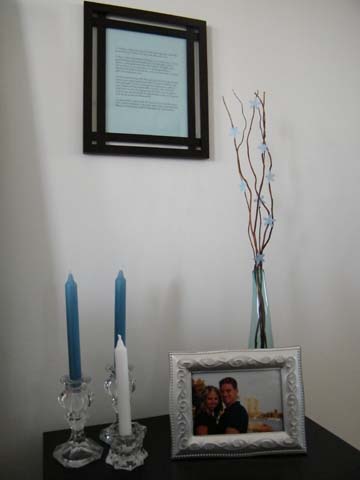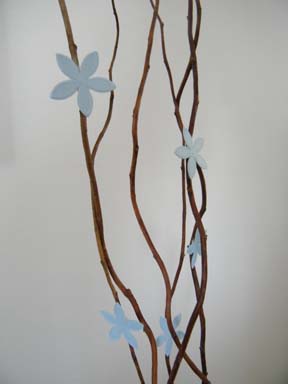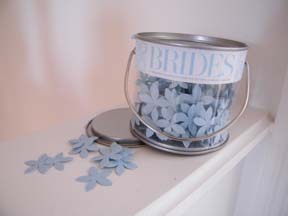 To usher spring in, I had my Mom & Sister over for a little wreath making night! We all made wreathes for our front doors… so stay tuned for that reveal coming next week! I also made a small wreathe for our pantry door to pop some color to the space and add some personality too! We bought the wreathes for around $2, bought ribbon & used a hot glue gun… so easy, so cheap!! I also painted a small bird house & bought this fun candle holder (it was formally a floating lily pad for a pool) to place on my front porch for some added spring fling!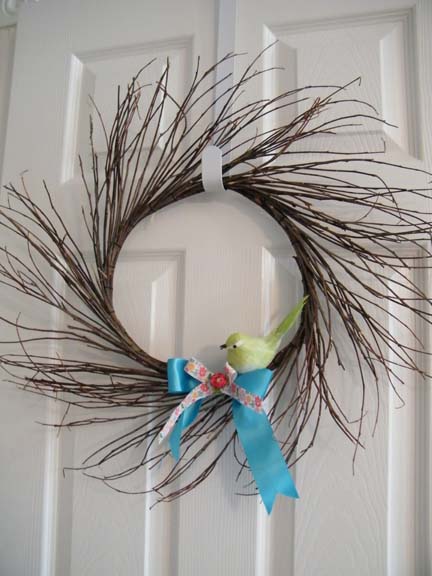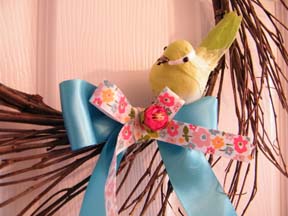 Here are a few more ideas:
Add in aqua, orange, yellow, green or pink accessories like candles, bowls etc. for added spring charm!
Love jelly beans? Well, pick up a cute jar or bowl to place them in & tie a ribbon around it!
Pick up a few "punchy" floral pillows or light throws to incorporate in your living area or bedroom for a fun pick-me-up!
Buy a few (inexpensive) solid place mats in a fun hue (like aqua, white, yellow etc) and sew on buttons or hot glue some small floral décor to add spunk and personality to an otherwise dull item!
Visit your local thrift stores to see what accessories you could buy… then spray paint away (See Nifty Thrifty)!
Go Birds: Check out this post!
Know how to sew? Make your own spring pillows for added ambiance!
Grab some outdoor pillows & fun planters for your front porch or lanai… stay tuned for my porch reveal.
So that is spring fling in our abode & a few ideas to add sparkle and spring charm to your space! So do you have and spring inspired décor traditions in your house (or even office)? Have you been inspired by any of these ideas? Do tell… we want to know all about it!
P.S… don't forget to enter our Spring Design Contest right here.
All images courtesy of A Design Story, LLC.