This week, I stopped in to take a look at Liberty of London's new collection at my Favorite (Tarjay). So, let's talk Target things! What a lineup of products- they have women's clothing, kids clothing (so cute), teapots, gardening supplies, flip-flops, picture frames, storage bins and more all blossoming in their Liberty prints! The prints truly ring in spring!
You might be thinking… who is Liberty of London? Liberty is one of London's most historic retailers. Founded in 1875, Liberty was selling ornaments, fabric and art objects from Japan and the East. Early fans included writer Oscar Wilde. More recently, the store has attracted an eclectic crowd of shoppers thanks to its unusual mix of designer brands and quirky gift items! Today, Liberty is a leading destination store in London, a wonderful emporium where the latest fashions sit alongside design classics.
So… here's what I saw: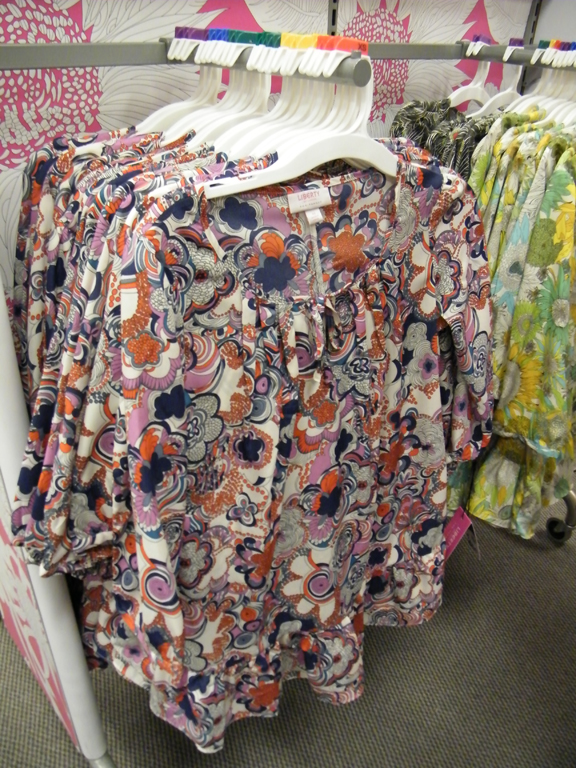 The patterns aren't for everyone, but I took a liking to a few things I found!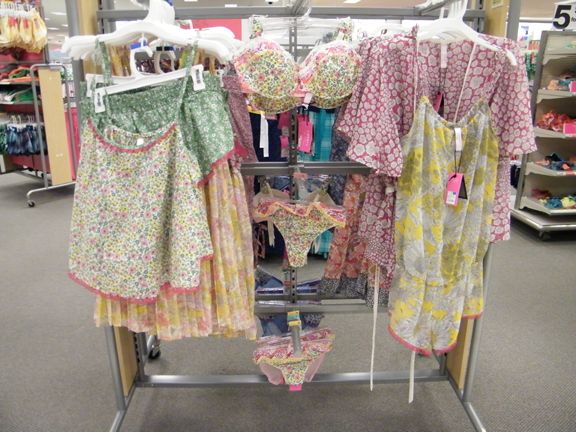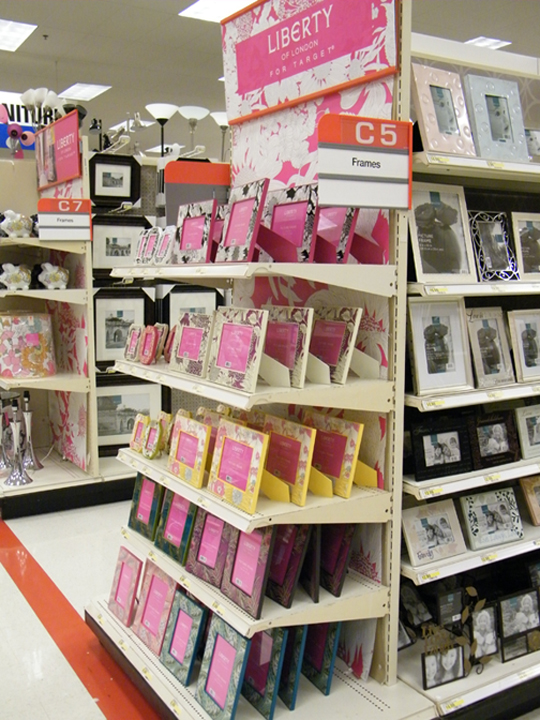 I am loving these lampshades (below)… wouldn't they be so cute in a little girl's nursery?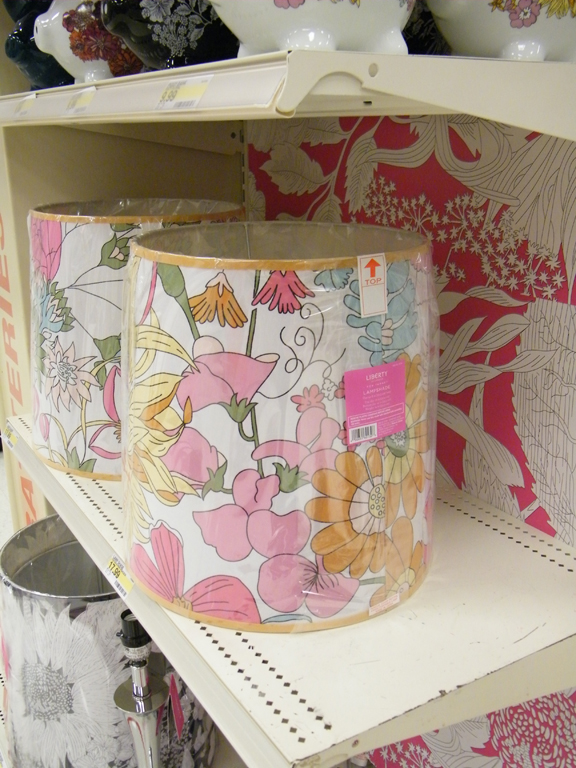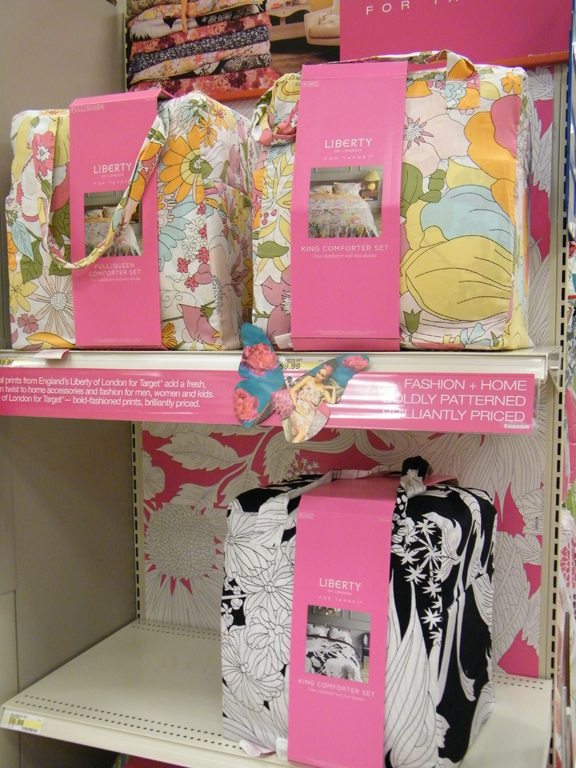 The next few dishes would look adorable for a splash of spring in your kitchen! Use them for a party or keep them out for an extra pop of color!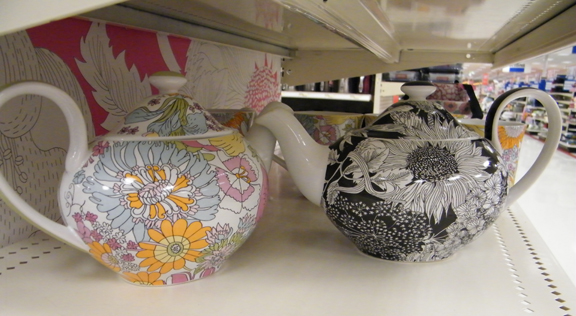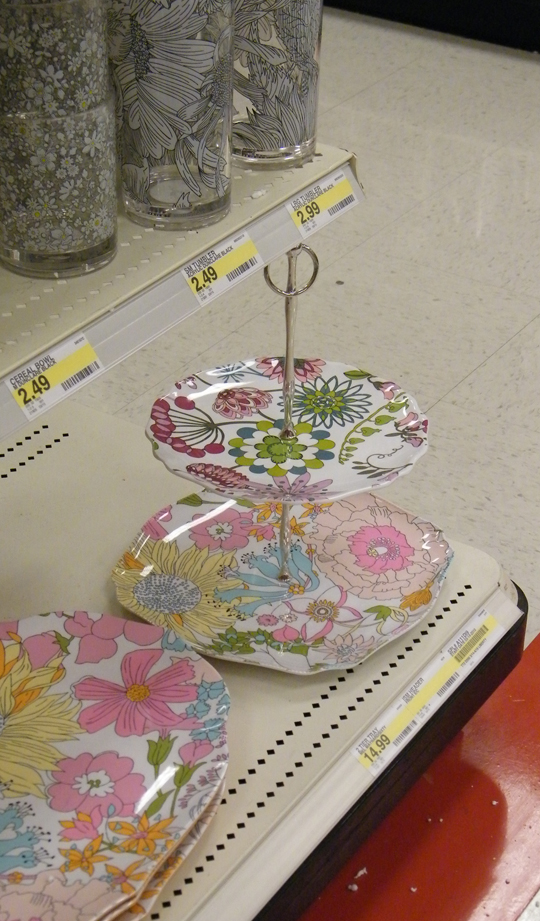 Get ready for spring with these blossoming gardening tools…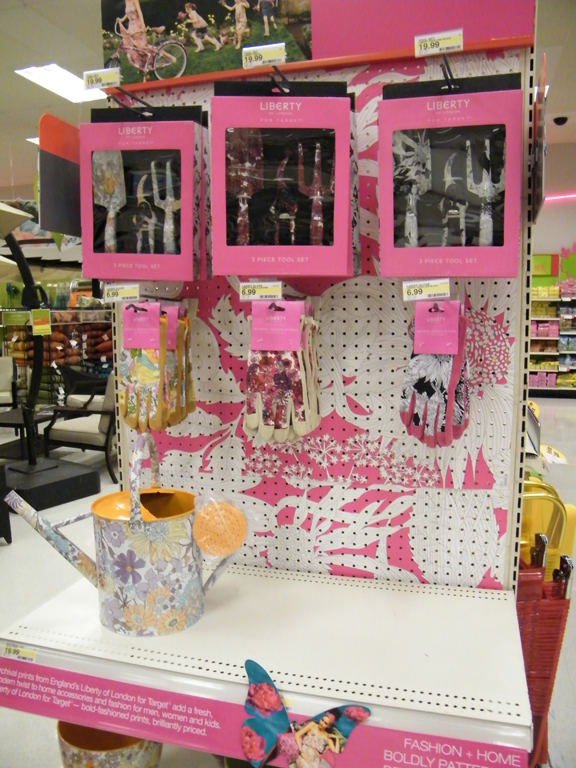 So, what do you think about Liberty of London at Target? Do you love the new collection, rather like or rather not?  Have you visited your local Target to check them out? Do tell!
Photos courtesy of A Design Story, LLC. We would like to thank Target for allowing us to bring our camera into your store!!