Housekeeping… Making the Bed
Lately we've been revamping our cleaning schedule to perfect our tidy home. We are pretty much clean freaks over here at the Milner Residence. We sat down before we said our "I-Do's" and discussed how we would like to divide up our tasks… like who will take the garbage out, who will do the grocery shopping etc. Well, this week we figured it was worth tossing one of the questions out to you guys: is a made bed a morning must in your home? Or do you love a casual messy bed to fall into at night?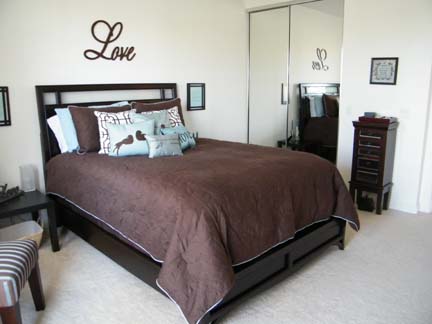 If the sight of a tidy, crisply made bed and perfectly placed pillows suits your fancy, who's responsible for pulling it together every morning? Or if you favor the more relaxed method, is it because you take pleasure in hassle-free living, or do you think there's something romantic about an unmade bed?
So, what's your routine at your house when it comes to making the bed? Take the poll & Do tell us why you love those tightly tucked sheets or the feel of slipping into a loose, lumpy bed?
What about us? Kevin is usually up earlier than me, so I usually make it. We stick to the plan that whoever gets out of the bed last has to make it!! It works for us! How about you?
[polldaddy poll=3126048]
Like what you read? Click here to subscribe.
Image Courtesy of A Design Story, LLC.