Spring has sprung!
So, in the celebration of Spring "spirit week" @ A Design Story, we thought we would give you some more fabulous ideas to freshen up your home. Plus, we want to hear from YOU! Feel free to take our fun poll…but we want to get to know you, so comment away!!
Enjoy the tips & let us know what your plans are to
splash spring

into your home!
A fresh way to look at using color this spring is to mix and match bright shades with pastels hues. Have fun with petal pink as a backdrop for bold fuchsia. Or palest of aqua with accents of turquoise. So, what is the easiest way to bring the look home? Armfuls of flowers!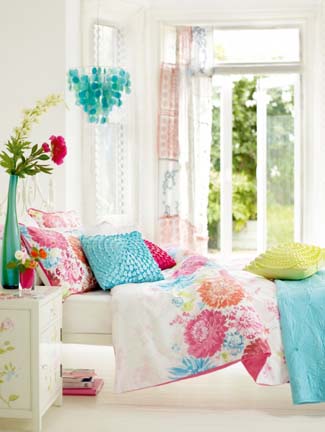 Incorporate organic color to cheer up an uninteresting neutral space. Think of "Mother Nature" and go to the colors you see outside.
Lighten up! That means colors, fabrics, and flow. Everything should be clean and refreshing, light and tranquil. Choose sheer fabrics, linens, and open weave textiles. Move from ceramic to crystal and glass, either contemporary or traditional.
Use colorful patterned pillows on a neutral sofa or chair. Get rid of the fussy beads and fringe. Let color and pattern do all the talking… a crazy hot pink, magenta, aqua and yellow madras plaid…. a chartreuse, plum and teal floral. These bold ingredients distract the eye. Give a boring old sofa new life!  (Turquoise, hot pink & bright yellows are a fabulous combination of punchy colors)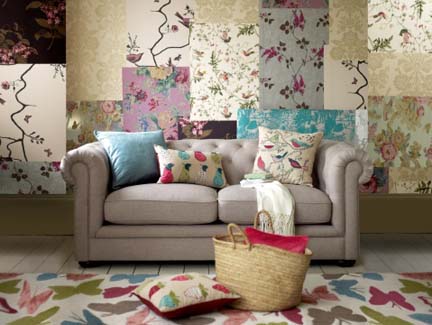 Rethink your rugs! Wonderful, cozy area rugs look just right in winter. But when the temperature rises it may be time to roll them up and replace them for summer with sisal or cotton rugs in light, cool colors.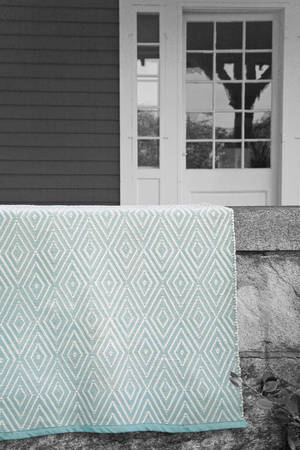 Time to revisit your accessories and makeover your shelves. Clean winter dust off the shelves and begin to replace objects with an eye toward keeping the look light & bright. Set up a collection of tinted glass or fun floral art.
Sheer curtains, sheer tablecloths, sheer bed skirts, and pillows – all of these say "spring/summer" louder than almost any other element. Look for plain, embroidered, or printed sheer designs that complement your interiors.

Spring

clean… de-cluttering & organizing your space goes a long way!  (Need help? Take a look at this post.)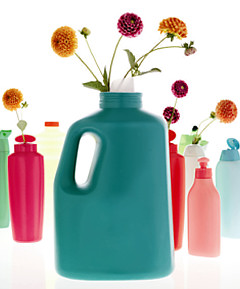 Now is the perfect time to sweep away the ashes of winter fires and start fresh. Fill your firebox with candles or an attractive display of beautiful birch logs. Or, cover the box with an attractive folding screen.
Clean up those front porches! Clean the windows & wash the door etc. Bring life back to your entry way with a beautiful wreath & a pot full of vivacious blooms!  (Stay tuned for our Front Porch Reveal)
Without spending much money, you can give a fresh spring look to your home. What a lovely thought!  So what about you all? Do you have plans to spruce up your spaces? Do tell…
[polldaddy poll=2952382]
Images courtesy of Dash & Albert, & BHS.