Many of you know that I have a giant binder full of clear plastic sleeves (and a folder on the computer) where I style & file all of my inspirational images (see that post here).
I have had my eyes on few accessories from my inspirational stash for quite some time now. Being budget conscious, I really try to find the good deals on these types of items, especially since I like to change out items so frequently. So, here's what I have had my eyes on…
Cheese Dome… Crate & Barrel for $26.95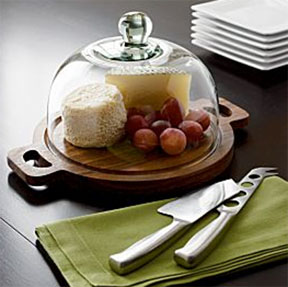 Small Apothecary Jar… Crate & Barrel for $39.95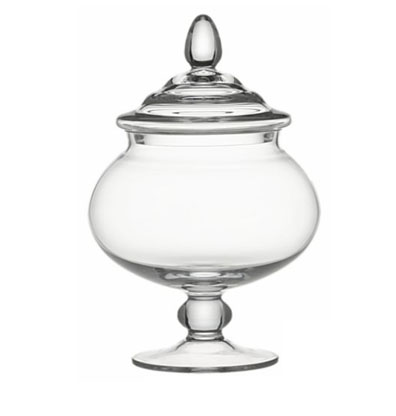 Then something amazing happened this past week. I found the looks for less.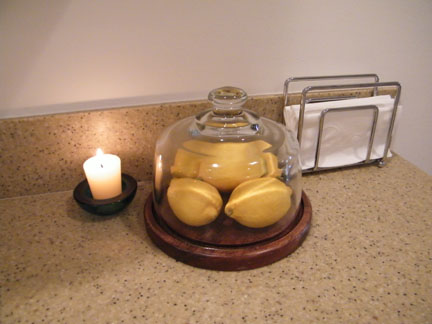 I found a similar looking cheese dome at Goodwill for just… wait for it… $4.00! I plan on using it for fruits & of courses cheese for small gatherings. For now, I placed our lemons in there to add color & texture to the kitchen!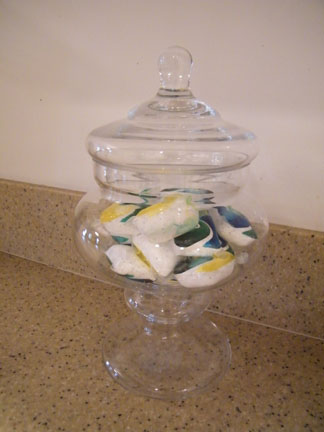 Another fabulous find I came across was this small apothecary jar… at just under $5.00 at Michaels Craft Store, I couldn't resist! I had a plan for it from the start!! I love apothecary jars to store bath soaps, coffee beans and all sorts of fun things in… I love the shapes and the sizes they come in. I picked the smaller one to store dishwasher tablets in. What do you think?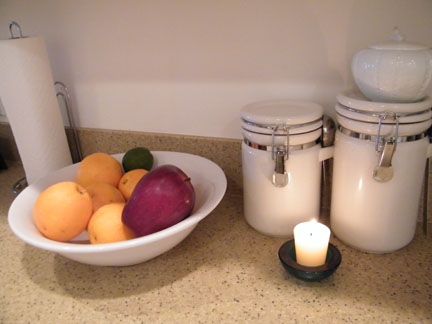 The other wonderful things I found… a new fruit bowl. For the summer I really want a brighter bowl than the white one you see above to keep the fruit in. We find that having fruit readily available on the counter makes us eat it faster since it is right in sight! This bowl is perfect and so was the price! Only $5.99 at Home Goods!  Do you want to know the best part? We actually got involved in a Verizon deal since the Hubby is a Realtor. Basically for every client that signs up for Verizon for their home needs after closing, we get a Visa for $100 to spend at their allotted stores & the client gets $50! So fun! I am not going to lie; we have enjoyed our little shopping sprees thanks to Verizon! Just look, of course it had to be aqua…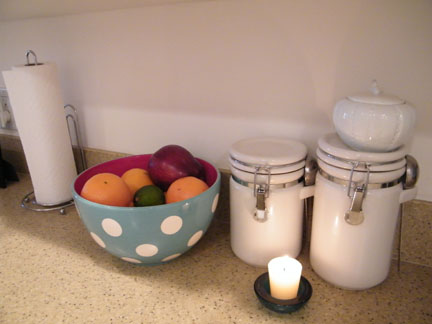 Told you, there's nothing better than steal & deals! What about you? Have you found any fabulous deals lately? Any new cheap upgrades?
Come on share… Do tell.
Don't forget to come back… this week I plan showing you the newly painted Master Bedroom… it is stunning!
Please visit Southern Hospitality for other thrifty treasures… click here. Also, visit The Inspired Room for fantastic inspiration… click here.