You read all about Rhoda from Southern Hospitality on Monday, well today I am going to answer those same questions & put your wondering minds to ease! So, are you ready to learn about how A Design Story came to be?
Today we are ending off what was supposed to be a week long Party featuring what led a few guest bloggers to start their fantastic sites! As I mentioned wednesday, a few of my guest bloggers ditched us this week. Well, no worries… instead we announced the newest addition to our family (click here), took a day to do some planning & prepared for today's linky party! We do hope you all will join us if you have a blog!
So.. without further ado… here's A Design Story's story! Ha!)
1. What started your passion for design/decor? Have you always been creative or did your design talent start from a specific event in your life?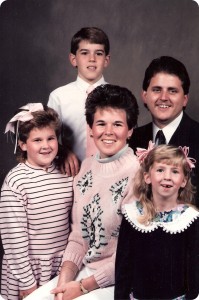 I grew up in a fabulous Christian home where my parents always encouraged me to dream big and believe that with God all things are possible. I was an extremely creative child; it was a rare day if I didn't have my drawing books, markers, crayons, scissors, tape & glue out. I created art all day, every day. Another thing I had going for me was that I came from a long line of general contractors (basically every guy in my family works in with tile, remodeling etc.). My dad and brother own a successful building business and they are fantastic at what they do! My creativity blossomed as the years grew on and I began excelling in my photography and art classes.
The summer before my senior year of high school, we moved from Richmond, Virginia to Sarasota, Florida which really broadened my artistic abilities. My art teacher had attended Ringling College of Art & Design many years before and worked hard with me in developing technique. I actually won a prestigious award for a sculpture I created for the Evening of Excellence in Sarasota (juried by Ringling professors); it was auctioned off for $300 that night (I donated the proceeds). I was actually even invited to attend a few classes at Ringling to see if that was indeed the avenue I was going to take. Well, I got there and fell in love! From the moment I sat on the horse (what Ringling peeps call the bench you sit and draw on), I was sold. I picked up that piece of charcoal and placed it on my paper and my heartfelt all a flitter! This was the place I was going to soar.
  2. Have you had any formal training? What has helped you gain the knowledge to back up your blog? For example, reading design books, magazines How-To Videos or just plain Trial & Error?
Well, soar I did! I graduated from the prestigious Ringling College of Art & Design with a Bachelor's of Arts in Interior Design. It was by far the hardest & most challenging four years of my life.
(From left to right: My Professor Jill Eleazer, Me, Professor Seong Woo Nam & my friend Rachel)
For some quick info, Ringling is a private, 4 year college located in Sarasota, Florida. Among their many majors, interior design and computer animation are two of the toughest degrees to complete. We are the people who never saw the outside of the studios for four years ;). Graduates have gone on to seek jobs at Pixar, Sony, Gensler & many other prominent firms.  If you want to find out more information about the school, click here.  For some cool news, in January 2010, Ringling College got selected as #1 Digital Arts College in the World by Imagine FX  (click here). Also, US News & World Report Recognizes Ringling College of Art & Design in 2010 as one of the nation's most unique art and design schools… click here for that story.
My experience at Ringling proved to be well worth the hard work! While at Ringling, I was taught by some of the most talented architects and designers in the world. The interior design department is FIDER accredited (find our more info here) and is very prominent in the interior design world. Their program is fabulous and well coordinated… click here to see what classes I took.  I actually made the President's list and was invited to sit with him and a few other students my freshmen year to chat with him about our experiences at Ringling. So cool! (Side note, I was so proud of myself I bought myself my first Louis Vuitton). Back to the blog, I now have more than 6 years experience since I began interning my sophomore year. It really gave me an edge and launched me into some fabulous positions in the industry. I have had the honor of working with many well sought after firms and projects (click here to see just a few). Growing up in a creative home combined with the top notch training I received from Ringling really has deepened my passion for all things design!
Here are just a few quick samples… (you'll see my maiden name 😉 ) I will show you more soon!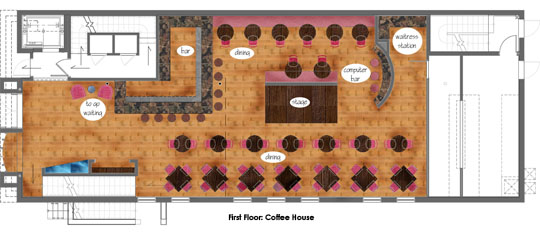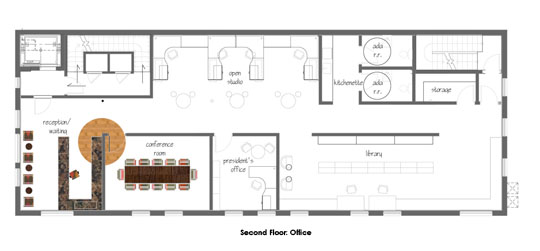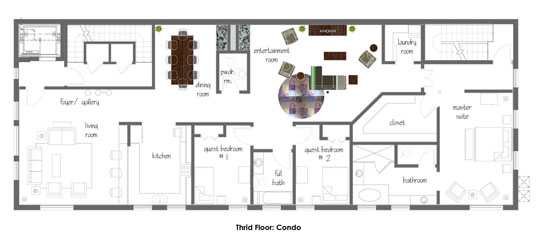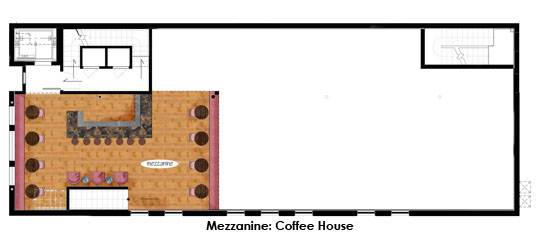 3. Were there any decor blogs you followed before starting your own blog?
I followed a lot of interior designer's blogs, although lately I have thoroughly enjoyed following craft blogs as well as mommy blogs (since I hope to be one someday).
4. What led/inspired you to start your own decor blog?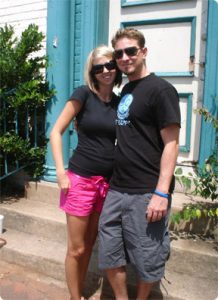 Well it has been a goal of mine for quite a bit, but it really started to take shape when I started dating Kevin. He is a realtor and like I said my dad is a builder, so naturally we all brainstormed and thought it would be a great idea to bring design online! So the research began! I really spent a considerable amount of time exploring and came up with a game plan before I began. After I spent the spring of 2009 planning our wedding, I spent the fall planning the website. Kevin really has stood behind my dream and helped me put it into reality. If it wasn't for him, I would be here on adesignstory.com. I happen to also found the perfect website designer, Scott, who just happens to be from my home town (Richmond)… I actually know him from a church we all used to go to. He put my idea into reality. Before this I had no idea what websites entailed. Now I do and I am more thankful everyday that I have him (click here for his info).
5. How long have you been blogging? 
Designer for over 6 years, Blogger since February 2010! (See my first post here)
6. Did your blog explode overnight or over a certain amount of time?
I truly have been blessed! My blog's traffic has been growing quite steadily from the beginning. I even wowed my website designer! I still have a goal and try not comparing myself to others… and thanks to Kevin & my family… they help me focus on that every day!
7. What things did you do to get your "blog" out there? Or can you attribute the growth to anything in particular?
Well we got the word out early that the website was in the works, so people were waiting for it long before it was birthed! We had a fantastic logo designer & website designer that helped us brand ourselves and create a website that is user friendly and so "us"! Apart from that, Kevin is a realtor, so that automatically helps out! Plus we use Twitter, Facebook (& many other social networking sites), joined designer communities online and blog daily. Another thing I did early on was email other décor bloggers to introduce myself, which landed me a few great design buddies (hence Rhoda's interview earlier this week). So it was successful and not… some didn't email back at all & I even got a few not so friendly responses too. That's ok… it's the name of the game 😉 . The most recent thing I have done to promote my site is handing out business cards. Yes, I just got the cutest business cards designed for me… love them.  Oh yeah… and link parties!! Can't miss those! I link up to A Soft Place to Land, Inspired Room, Southern Hospitality, Beneath my Heart, Thrifty Décor Chick & House of Hepworth's just to name a few. I actually was featured this week on HOH… & check it out… click here.
Don't follow anyone success story exactly, what works for them may be different than what works for you. I am learning to focus on my niche!
8. What's your favorite part about "blog land"?
I get to "meet" new friends all the time, pursue my passion, and give others a piece of design on a daily basis through my posts… well that's my goal anyway. Today, great design is affordable, accessible and budget friendly & my heart is to bring that to my readers!
9. How do you find the time to blog with other "life" tasks or jobs grabbing at your attention?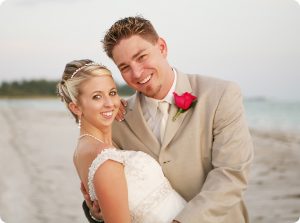 That's the hard part! For the first little bit, I was totally and utterly consumed by my blog. I couldn't even sleep because the ideas were flowing all night ;). I really try now to take a step back (as you can see by this week) and remember I still have a life outside of my work! I am a wife to a handsome husband, a mom to a precious Dog & new Kitten and a daughter and so on and so on… It is really hard not to get distracted and sit by the computer all day every day reading comments, emails & other blogs for that matter! I try hard to stick to my schedule and prepare in advance! I am not going to pretend like the laundry doesn't spill over some days and that I don't sit in front on my computer until the wee hours of the morning, but those are the times my blog can really shine ;). Plus, I work better under pressure. Thankfully, I have the most fantastic husband that helps me around the house so that I too can pursue what I love!
10. Have you had any design failures, or projects that turned out to be not worth the effort?
No, I can't really think of something that was a total disaster. I really try to prepare my ideas before jumping right into the project. I guess that Ringling programmed me that way 😉
So are you ready to link up? I am ready to read your story…