Welcome to the 1st Sunday Blog Parade! I am really excited about this new ongoing adventure… I hope you are too!

This year one of my goals is to find new blogs to follow and create community within this thing we call Blogland! I wrote all about how this whole Sunday Blog Parade got started last week!
Just in case you need a quick reminder…
We wanted to have a Blog Parade every Sunday to showcase new blogs, bloggers and posts that tickled our fancy throughout the week! The parade is literally just that. A place to parade and show off the talents of some of our fellow bloggers. For some reason, the Design/DIY Blogland seems to be a little cut throat and we want to make sure we build relationships with other bloggers and make sure we never fall into the pit of pride (you know… the it's all about us land). We love blogging and are truly ecstatic to be in the web (pun intended) with such awesome flair!

So… here we go! I read many great blog posts this week from some really talented bloggers, so it was difficult to showcase just 5 of them!!

I absolutely adore Traci and her blog Beneath my Heart. Although I have never met her (in real life), I feel like we have developed a nice friendship in Blogland and Twitter! She too is a believer and it is inspiring to read through her blog and know she too isn't afraid to announce it! This week she posted about trying to sell her house, the house she wanted and her attitude when it didn't come to pass. We all have "wants" and it is what you do with them and how important you make them that matters…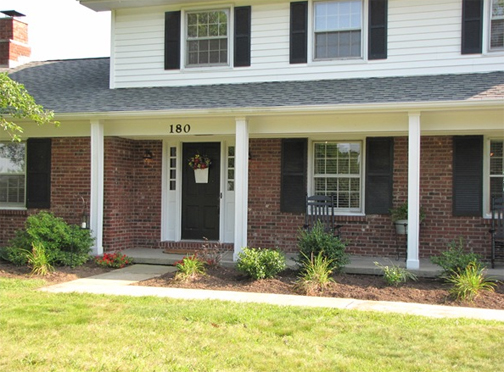 Go over and check Traci's blog out! She is fantastic!

Another post I absolutely loved this week came from none other than Shannon over @ Bless our Nest. She came up with these absolutely adorable coaster labels…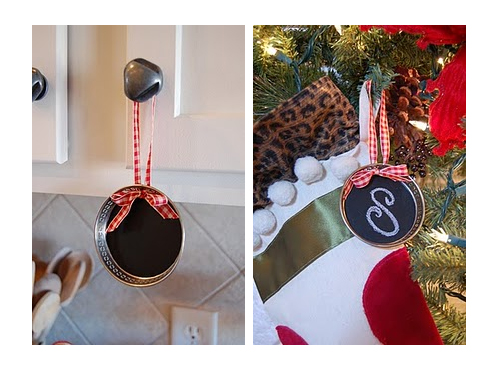 How cute right? You can use these for Christmas ornaments, parties, kids' dressers and so much more! I love this idea… Love!!

Next, my girl Beth at The Stories of A to Z posted this fabulous tutorial about Pinterest. If you are like me and tear out inspiration from Magazines and save images on your computer for inspiration, you will love this! Instead of filling up a file on your computer of all those images you love, fill up an inspiration board over at Pinterest! Beth gives a lil video tutorial on how it works!!
[youtube]http://www.youtube.com/watch?v=QtmmGA0M_yk[/youtube].
Loving this!!!

I also adored The Nesting Place's piece about Post Christmas Decorating! When the Christmas tree is finally put away and all of the garland and ornaments are stored, your home sometimes feels more spacious and is just crying out to be freshened up a bit! The Nester gives some really useful, budget friendly and easy tips on what to do with your space after the holidays!!

Lastly, I love a DIY Project like the next gal and Ali from My Third True Love re-vamped the cutest bookshelf for her daughter's room this week! It is truly charming and sweet!! I was actually blog hopping and leaped right on to her blog and loved it! She is a crafty girl and isn't afraid to use the glue gun and paint!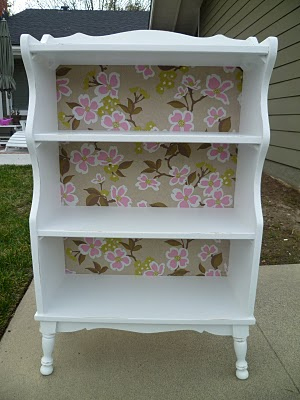 Go over and visit her blog…

Here are the rules for the Parade…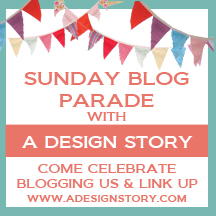 1.) Your post (or the post you are nominating) has to be from this week (Sunday, January 9th– Sunday, January 16, 2011).  You can share about anything… recipes, DIY Projects, crafts, decorating, design, makeovers, awesome finds, favorite places, organization and inspiration!  Be Creative!
2.) Post a permalink (the link to the post), not the link to your blog.
3.) Grab a button… Please grab a button that show you linked up to the parade! (Or hyper link)
4.) The link party closes Wednesday (January 19th) at midnight EST
5.) Leave us a comment… and let us know who blog you have been lovin' lately!
6.) If you link up… love! If you link up, visit some of the other blogs and show some comment love!

P.S. Images from showcased blogs are property of those blogs. Please contact them for inquiries. All graphics and logos are Property of A Design Story, LLC. please see Policy for information.