Cup of Joe? Blend coffee and cream into your scheme with ease!
We're back with another igniting inspiration post! The inspiration this time: creamy lattes! If you are like me, you adore all things coffee!! Coffee soothes and energizes me and these java inspired hues will do the same for any room!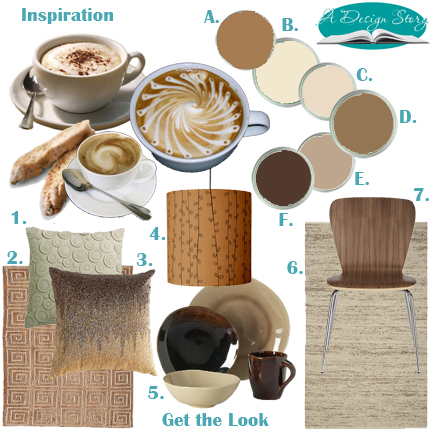 Here's the breakdown:
Paint Colors:
A. Cracker Bitz C17-4; Olympic
B. Kabuki Clay 3003-8C Valspar
C. Interactive Cream 6113 Sherwin Williams
D. Toasty 6095 Sherwin Williams
E. Kilim Beige 6106 Sherwin Williams
F. French Roast 6069 Sherwin Williams
Accents:
1. Soft Pillow by Crate & Barrel
2. Greek Key Rug by Macy's
3. Sparkle Pillow by Pier 1
4. Pendant Light by 2Modern
5. Dinnerware by Target
6. Sweater Rug by West Elm
Here's how to give a caffeinated jolt to these sumptuous neutrals…
Give It A Boost:Avoid beige boredom by using a variety of finishes, textures and hues in the room. A white lacquered coffee table, leather chair, mirrored side table, silk drapes and a fabulous jute or sisal rug will give richness to the space!
Know Your Mark: To see how true your paint chip is to the color you desire, hold it against a true-white paint chip to look for the richest cream or brown shade to use. Keep in mind the the lighter the color, the more chance it has to have a slight gold or green undertone to it.
Make It Your Own: Love brown but want to add other colors in as as accent? Perfect! Greens, blues/ aquas and whites all look great with neutral coffee colors. In the spring and summer, try splashing in coral or burnt orange in the way of pillows and accent rugs!
I actually used a luxe beige for the stripes in our living room and ADORE the color!! I also found a few great inspiration images that will make anyone swoon over! Check these out: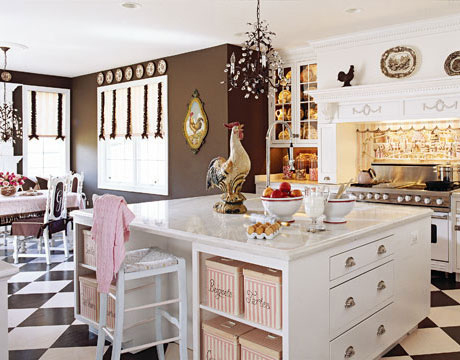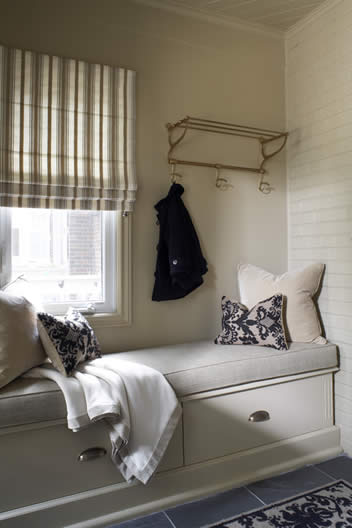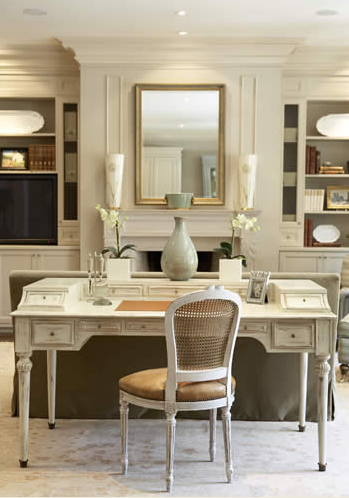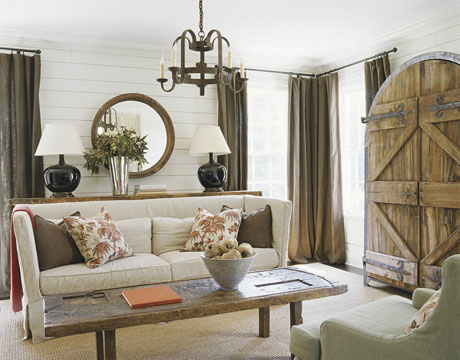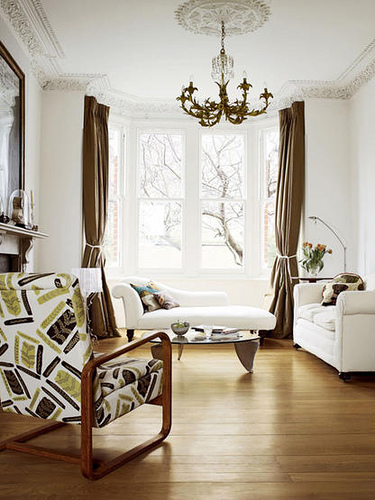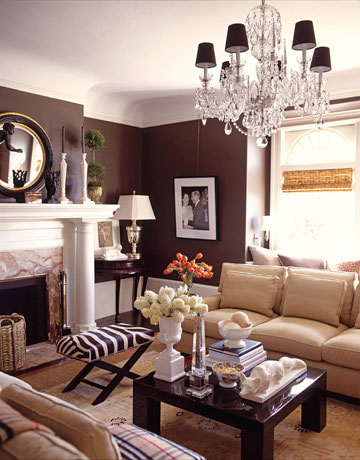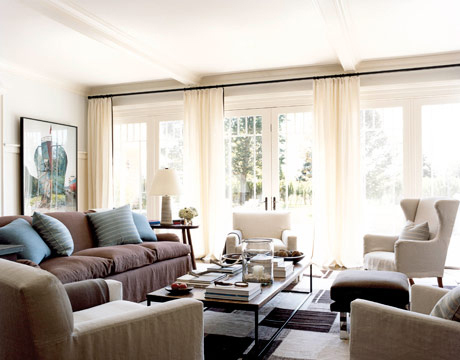 See other Igniting Inspiration posts: Asking for Avocado, Harvesting a love for Browns , Sail into Summer and Craving Citrus!
Images courtesy of, House Beautiful & My Home Ideas.

P.S. Join our Sunday Blog Parade and link up!