I mentioned yesterday that I have had a TON of inquiries (by emails, comments & conversation) about how to recognize the right time to call in a professional interior designer.
I am all about DIY like the next gal, in fact, I have posted tons of ideas, inspiration & tutorials on the blog about creative and crafty projects that we have done ourselves. I love spray paint, paint buckets & a brush like the next DIY'er… believe me!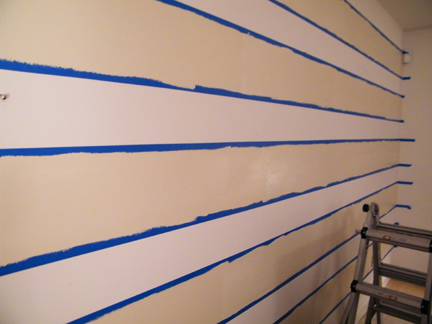 Redesigning any room or entire home is a challenging endeavor. TV shows make it look easy!! Let's face it, we all have big plans for our homes & high hopes for our projects. Just like there are times when you need to call a professional plumber, contractor and electrician…. there are certainly times when you need to hire a professional interior designer too!
Here are a few reasons why you should call a pro!
– When you are feeling overwhelmed and look at your home and you wished you would have gone in an entirely different direction.
– You don't have an overall plan so your shopping patterns are chaotic, you don't know where to start or you are unsure of how to get everything to look like that photo in the magazine that was your inspiration.
– You go to the store, but are paralyzed by all the options.
– You've shopped all of the places you know, and still can't find "just the right things."
– You need an overall vision or plan that you can implement on your own.
 -You are building a new house and want help with interior finish specifications to make sure you have a cohesive look.
– You don't want the responsibility of ordering, shipping, coordinating, and installing furnishings.
– You are remodeling a kitchen or bath and need assistance getting all the details right.
– You need help with the technical aspects of interior design like space planning or lighting design.
– You would like to carve out some space for a specialty room – a home office, media room, etc.
– You need some custom designed built-ins, cabinetry, or furniture.
– You don't have experience with the trades to be able to select high-quality, reliable workmen.
– You suspect you're overlooking important details.
– You are in a commercial space and need to comply with local building codes.
– You are having trouble blending styles or developing a theme. Some designers are great counselors!) I actually took psychology as part of my college course (and boy has it helped).
– You have little or no free time to devote to your project.
– If you are wasting money on design mistakes that you keep trying to fix on your own and are baffled.
The rooms with the most details can often be the most challenging…
Kitchens- laying out the proper kitchen plan is extremely important. There are rules and guidelines you should follow to keep it not only looking good, but function correctly as well. The work triangle, appliance locations and cabinetry details are important to get right for the utility of the space and for resale purposes. Keep in mind, most companies that offer 'free' designer software allows you to design your own kitchen or bath isn't always the best idea.  Keep in mind, most companies that offer 'free' designer software allows you to design your own kitchen or bath & play a little with the space planning, however, be careful! Just because it looks good on the computer doesn't mean it will translate in your room properly. Function is key in these spaces.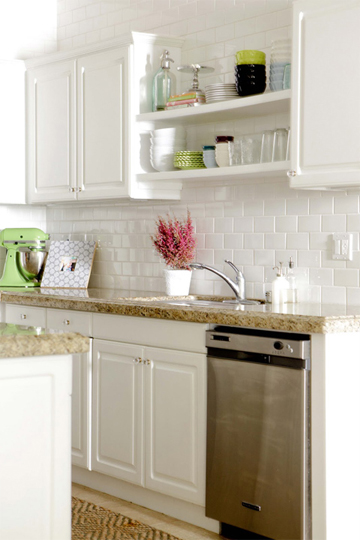 Bathrooms- also require a lot of attention. The right space planning and configuration is important for plumbing, function and again, for resale.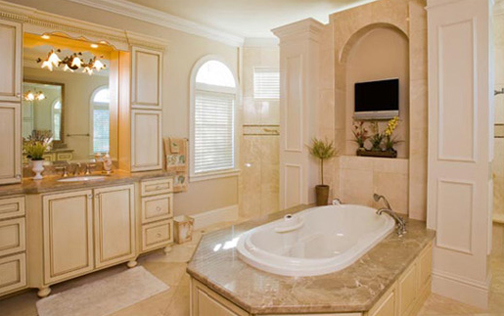 Ever built or bought a house you wished had more storage space, more electrical outlets where you needed them, more lighting in the right locations or even a better floor plan? That's an interior designer's job. We are educated and trained to make your home all it can be and more! Yes, an Interior Designer gets to play with color, furniture, accessories & fabrics… but first and foremost we are your interior architect. Interior design concerns itself with more than just the visual or ambient enhancement of an interior space; it seeks to optimize and harmonize the uses to which the built environment will be put. In simpler terms, interior designers are the ones to call if you want to restructure a room. Designers can remodel, change the configuration of walls, supervise construction, etc. — this is why you need specific training in order to be an interior designer.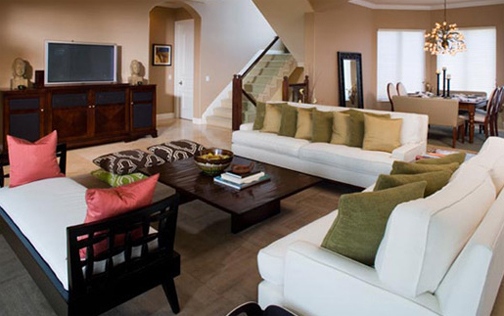 As far as DIY goes, do it, but do it right! Do your research and get educated before taking on big projects! Go for high quality results for resale. Just because they showed it on TV, doesn't mean you should wallpaper your laundry room with contact paper, put bead board on every wall… and despite what some think, hot glue doesn't work for everything!!
It's a designer's job to know what materials and finishes are proper for what kind of space & climate. It is important to know this for durability, function & resale. For example, going with inexpensive cabinetry is just fine… Ikea, Home Depot & Lowes all carry inexpensive cabinetry solutions… and they look good installed (I have specified them a million times). It is important to look over your budget and spend evenly across the board… so if you are buying inexpensive cabinets, don't go in your kitchen and put a high-end marble backsplash… you won't get the best return for your investment. Stay even and cohesive. Dressing your space up is important, but try to be consistent with your finishes and selections.
There is a misconception out there that people think they could never afford the services of an interior designer. Wrong.
1/ A designer can help you assess your interior space and help you find ways to maximize its usefulness and appearance… which eliminates you spending money later on with problem areas.
2/ A designer (usually) has contacts and accounts with companies and vendors that offer a pretty significant discount to the trade… saving you money!
3/ You can hire the designer to build the framework of a good design, making room for you to decorate & put together the room from there. This allows you to create a budget that works for you since the designer is the one creating the plan and you get to DIY.
There are several payment methods designer use, the more popular of which include:
Hourly fee: Payment is based on the amount of time spent on a project or service.
Percentage fee: Designer is compensated based on a percentage of the construction and/or project costs.
Fixed fee: A designer could have one total fee that encompasses the entire service from start to finish (layouts and conceptual development, to the final product). Some designers receive a reimbursement on purchases, thanks to a "designer's discount" — inquire about who receives that refund.
I recommend hiring with a fixed fee… I say that because going hourly can rack up your invoice quickly unless you have a strict 'not to exceed __ hours' based on your budget. You would be surprised how long it takes to come up with a plan, selections and getting prices and an entire design ready.  
I work on a fixed fee… I take the square footage as a base and prepare a proposal based on that number.
Ready to hire a designer, but don't know how do you find a respectable designer in your area? There are a number of ways to go about it:
Word of mouth: Ask your friends and family (especially those with killer cribs) about the interior designers they may have used in the past.
Trade associations: Visit websites like www.asid.com (the American Society of Designers), where you can find listings of designers based on your location, budget, type of project, and overall style. Google is your friend.
Local trade magazines: Many design magazines feature spotlights on interior designers, contact information and all.
Local design schools: Try calling the career and placement service at a design specialty school in your area, and look into hiring a student or recent graduate. Since they're more eager for experience, perhaps they'd be more willing to take on a project for less and still be adequate for the project. The college I went to actually has a website past alumni can go on and read through local people that may need services.
Make a list before you meet with a potential designer. Catalog your needs, wants, why you are going about this renovation or new build and a potential budget.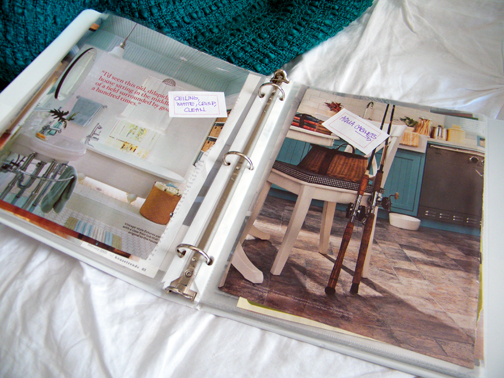 In order to give your designer a clear outline of your style, browse through some magazines and tear out some pages that make you just swoon with inspiration. Notate what you like about each picture and bring those clippings with you. These photos really give a clear reflection of your style to a designer.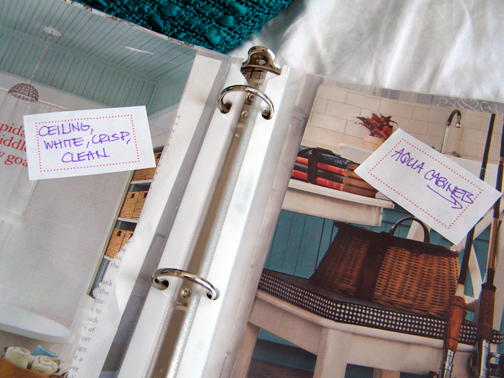 Your initial meeting is important and the following items are great points to discuss during your time together…
Your style and taste: Do you prefer a traditional look (antiques, moldings, etc.) or a contemporary style (retro, minimalist, etc.)?
Your budget: This one's pretty self-explanatory, but it's extremely important.
The scope of the project: Are you renovating a room or creating a new room?
Your needs/lifestyle: Do you have kids or pets? Do you work at home? Your lifestyle can signify what style would be best suited to your needs and your space.
Find someone you can see yourself working with, remember, you are going to probably be spending a good amount of time with them. Make sure they are aware of your needs, wants and the direction you want to go in. You really want to "mesh" well with your designer. Listen to your gut feeling and be aware of your first impression. Regardless of how much you want to be involved in the design process and how much of an undertaking you are dealing with, you want this person to be someone you trust and will listen to what you want.
Also, make sure the designer is in the 'know'. Don't be afraid to ask if your designer is educated in the field and has some credentials. It is a great idea to ask to see their portfolio and qualifications. Keep in mind, just because a designer has created many modern styled spaces, doesn't mean they can't design a fabulous traditional space too.
If you are the type who wants 'ultimate control', ask to see floor plans, perspectives & design boards before any approvals and proposals are made.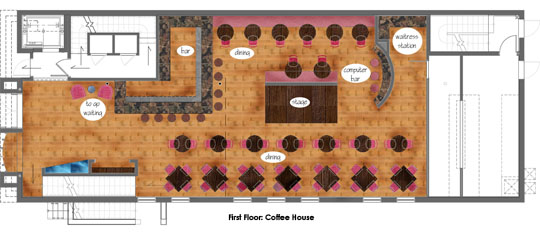 Remember to talk to your designer about a time frame for the project. Most projects don't get completed right on time to the second due to shipping, contractors and other situations, but at least have an estimated date.
Make certain you are aware of just what you are responsible for. Outline the designer's responsibilities: what they will buy, what items they will supply, will they hire the necessary services & vendors to complete the task & what drawings and plans are provided.
Remember, your home is YOURS. You can hire your own contractors and create a contract that works for your project and budget. When you spent hard earned money going in one direction and realize you don't love it, a designer can use your foundation as a starting point and really create a space you are proud of and adore.
Still feeling like your budget won't allow for a designer? Online design (e-décor) is being offered all over the internet and it is a great way to get true & professional design advice on the cheap!! (Click here to see our packages).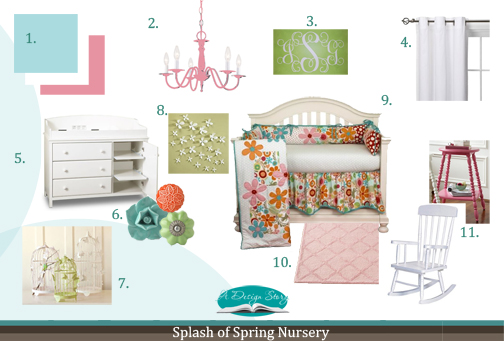 Hiring a designer doesn't take the control away from you. Work together to design a space that is successful and great!
It may seem like a lot, but isn't your home worth it? Not only to do you want your house to knock peoples' socks off, but you want it to be a space you enjoy. There are plenty of downsides to a bad economy, but interior design doesn't have to be one of them. Today, great design is affordable, accessible and budget friendly. In our fluid market where people are staying home more, great design is important and can change your life!
Want some fun tips? We have a ton of designer tips you can browse through!
(Images courtesy of A Design Story, LLC (portfolio), here & here).
What do you think? Have you ever hired a designer? Maybe you have tinkered with the idea?? Or are you a fierce DIY'er that loves a good challenge? DO TELL.
Have questions? Ask away… for real just email me  lindsay@adesignstory.com.