Cool spring breezes are best enjoyed while curled up on a porch! With a little help from my mom, I made our porches quite comfy and all for a small budget!
I am so excited! We are ready to reveal our small porch makeovers. If I didn't mention it before, we live in a super cute townhome community here in Sarasota. Kevin thought it would be a fabulous idea to live in a maintenance free house since we are newlyweds! So after we painted his entire house before the wedding, we nixed the plan & went for Kevin's idea! So basically, we get to enjoy a pool we don't have to clean, grass we don't have to cut, & a yard we don't have to work on (which I actually like to do). It has worked out quite nice so far… more time for "us"! Plus, Kevin's a realtor and we get to look for houses constantly… so when we are ready for single family home kinda living… it will be a sinch! So with townhomes usually come small porches (if any). Thankfully, ours came with two (one downstairs & one up off our master bedroom).
Our Spanish Styled neighborhood is quite charming… Every building has a different architectural "look", driveways & garages are placed in the back of each building to enhance the front facades, the pool is salt water & it is SO CUTE!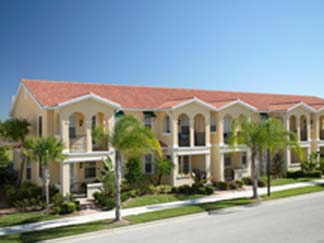 Back to the front porches…
So, as a part of splashing spring into our home… I conjured up a cute (small) project… turning these porches into a place we can relax & read in!
Mission accomplished…
I seized the opportunity to bring in some plants, more aqua, green & even some fun accessories…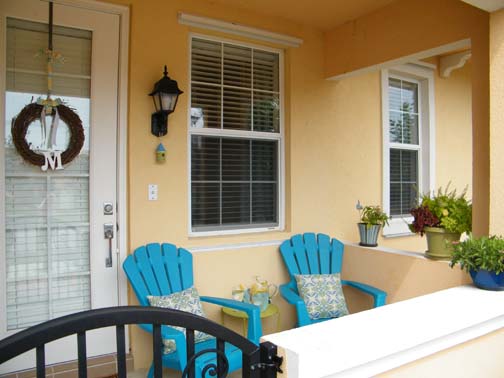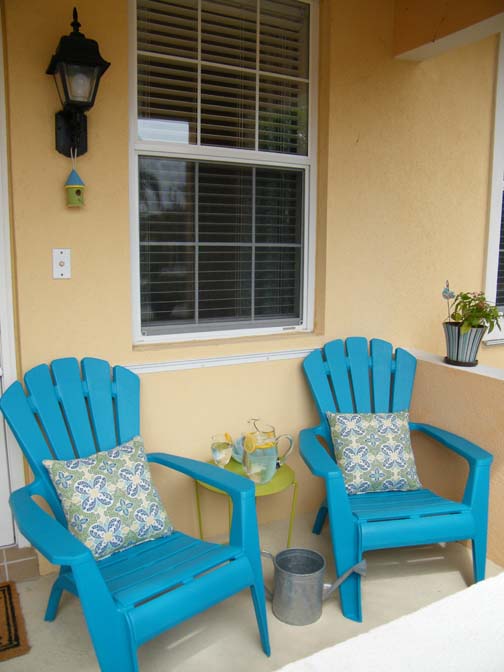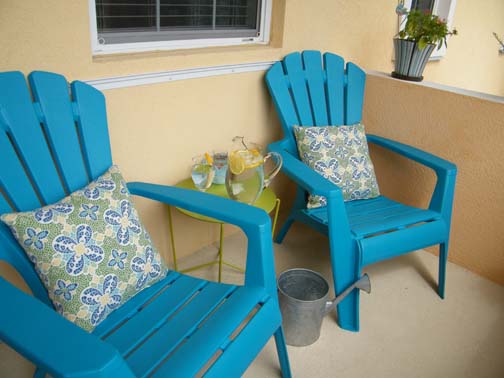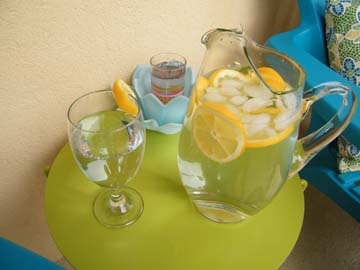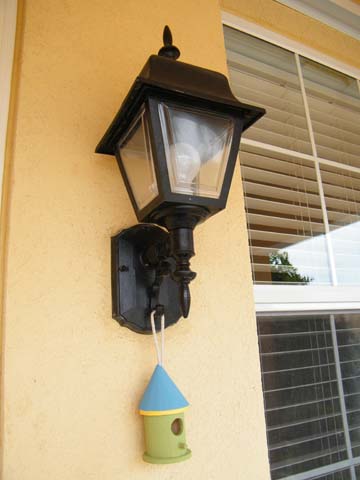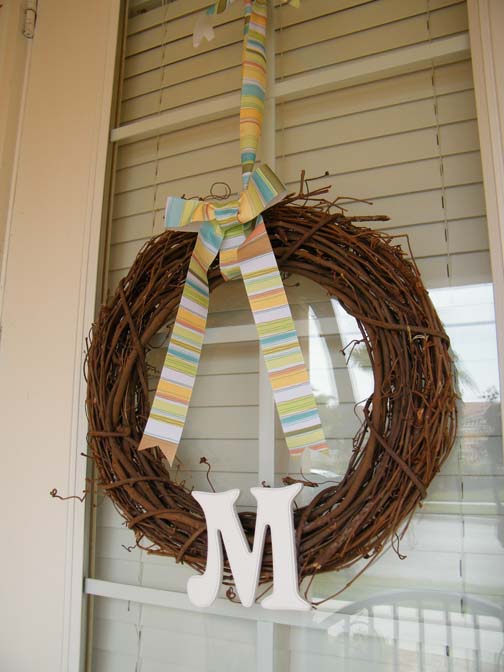 Now… here is our Porch off the Master Suite…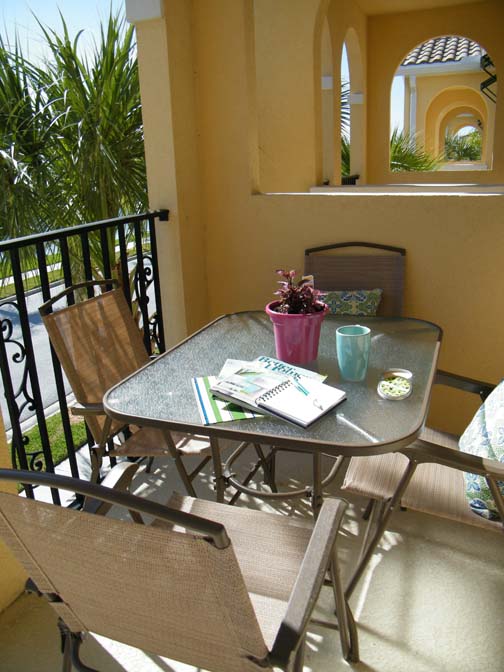 Oh, we look straight out to the lake & pool…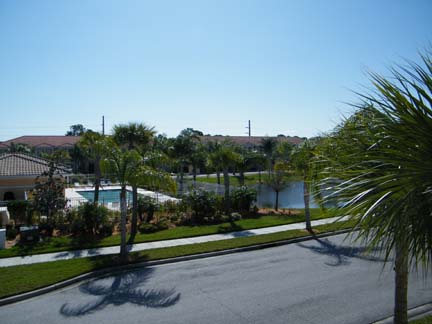 But wait! There's still the budget to attend to. Here's an approximated breakdown for yall:
Two Plastic Chairs: $20 a piece
Mini Bird House: $2
Watering Can: $2 (Goodwill)
Pillows: $12 (A Birthday Gift to me… so free)
Plants: $10
Side Table: $4  
Patio Table & Chairs: $50
Candle Holder: 25 Cents
Wreath: $4
Grand Total: $ 124.25
Note: Remember, when you have a small space to address, don't over design it!
Words can't even express how happy we feel every time we step out onto these porches (which thanks to spring finally arriving, has been happening a lot these days). What do you think of our small makevoer? So, what about you? Any plans to sprucen up your porches? Do tell! Don't be shy, share!
Photos courtesy of A Design Story, LLC