Windows treatments are an important part of why your home looks the way it does. Your windows treatments should compliment your home (or office) and add style to your windows. Picking out the right window treatments can be quite confusing & stressful if you don't know what would look best on your window.
So… this is where we come in! Take this brief poll, wait & come back Friday to read up on Windows Treatments 101!!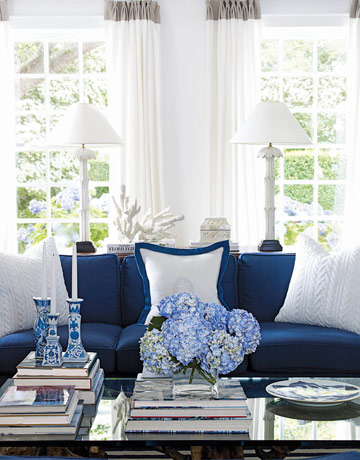 Here is a brief outline of our guide to window treatments:
Establishing a style or theme.
Providing decorative elements.
Meeting practical requirements.
Coordinating color & contributing in a major way to the color scheme.
Lending pattern & texture at the window where nuances are subtle and drama is implicit.
Excited? We are! So help us out, take the poll & come back Friday for a fantastic lil' guide to all things window treatments!
[polldaddy poll=2986323]
So… share! Don't be shy! Tell us what your window treatment issues are, or show us how beautiful yours look! Do tell…
Image courtesy of Beautiful House.