It's no secret that I LOVE flowers! I love fresh flowers & potted flowers!  This year, Kevin surprised me on my birthday with 3 sets of beautiful fresh cut flowers… They are so pretty I thought I should share!
In an effort to blog MORE, I have come up with a fun new schedule and way to blog. I have mentioned it several times this week and will be sharing a post all about it! The new idea should be F-U-N! And speaking of fun… I am thinking Just For Fun Fridays will be the topic each Friday!!!

Friday Fun posts will be all about fun, literally. It can be about flowers (hence today), inspiration, new ideas, wish list items & more. What do ya think?
Let's start the first Friday Fun with some fresh flowers… Monday morning Kevin surprised me with 3 sets of fresh flowers… I adore getting flowers, picking out the perfect vase and finding the perfect spot to place them! Here's how they look…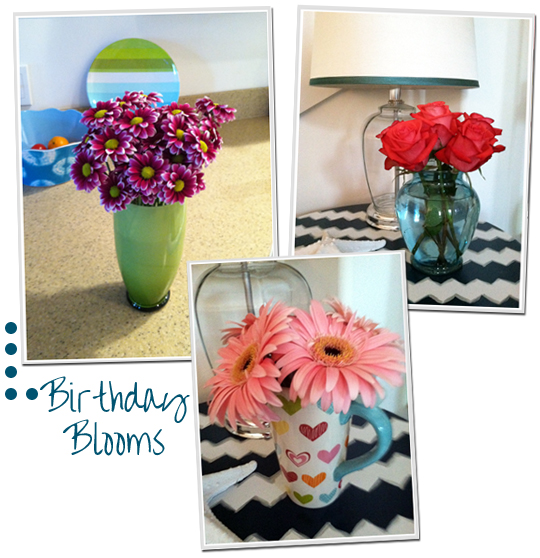 I love Gerbera daisies, Roses (as long as they are not red), Daises, Hydrangea and Peonies. What are your favorites? Do you love fresh flowers? I try and keep my flowers looking healthy as long as I can… in fact, here's the method I use to keep the blooms lasting! Comment below and tell us your favorite fresh flower… do you buy them for yourself from time to time? DO TELL…