Every year I like to come up with some & festive Christmas vignettes & centerpieces all over our house.
This year, I went easy!! I grabbed the square turquoise tray from our coffee table & our gray & white plaid tablecloth and created this…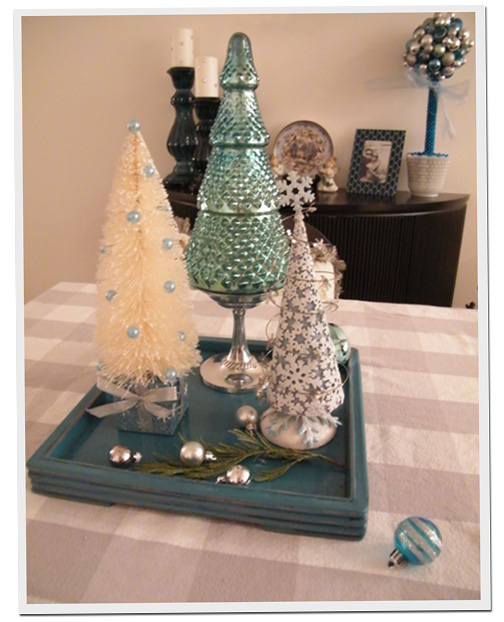 I just added 3 different trees, a branch I stole from our garland & a few ornaments… it's simple, easy & festive!
The other tray I created had a little DIY creativity built in & took a little more time than the one above! A few weeks ago I came across this ugly tray…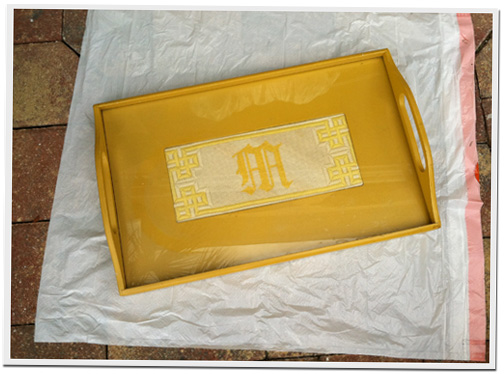 Although it had the right 'initial' (M for our last name), it just didn't say "stylish" to me!  I decided to give it a DIY go and make it my own! Finding this 'beauty' was perfect timing because I wanted to add something new to our coffee table in time for the holiday season! Plus. the tray I "borrowed" from this spot for the kitchen table centerpiece was square & this space called for a rectangular tray!
The tray sides unscrew and I took the glass and back plate off so I could spray paint it. (Before you spray paint anything, make sure you dust off any dirt or dust particles so it will look clean & crisp).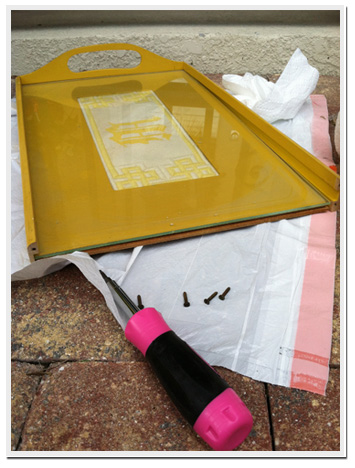 It has been super windy here lately, which makes spray painting a bit tough! I grabbed an empty box we had in the garage and used that to shield the paint from being all over me or getting carried away…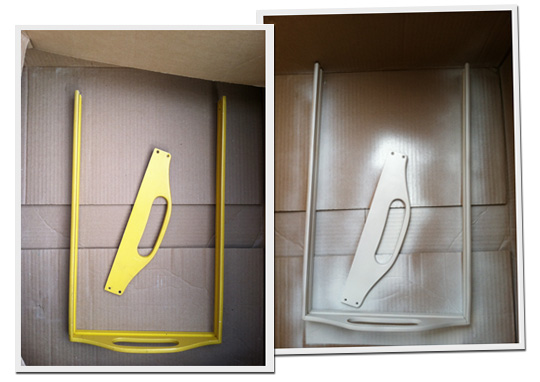 While the tray 'parts' were drying, I grabbed the mat frame & some wrapping paper & recovered it to match the look I was going for! Next, I added some white glittery scrapbook paper to the back of the mat frame (middle of the tray) for a touch of sparkle! The great thing about this tray is, I can swap out the mat frame cover and middle inside backing to change it up from time to time…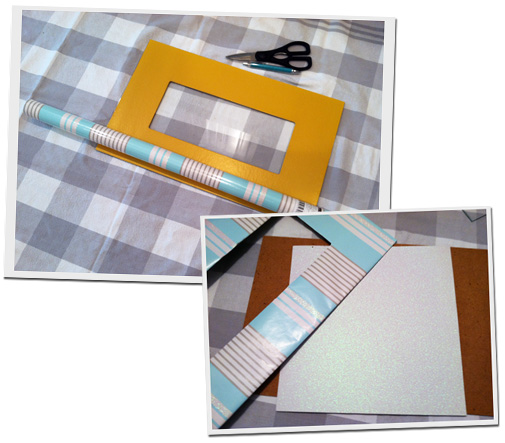 When it was all finished… I loved it! Ha!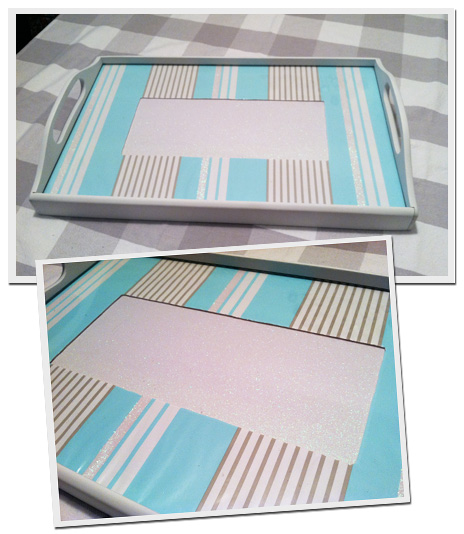 After it was all finished, I added it to our coffee table along with some votives, white trees and ornaments…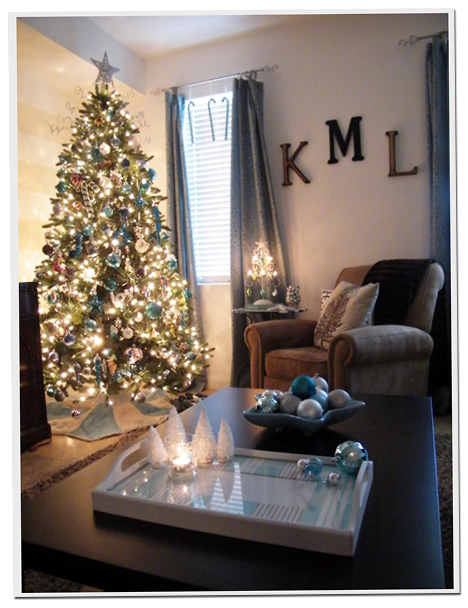 For only $1 for two trees from the Dollar Store, these are way cute! Don't ya think??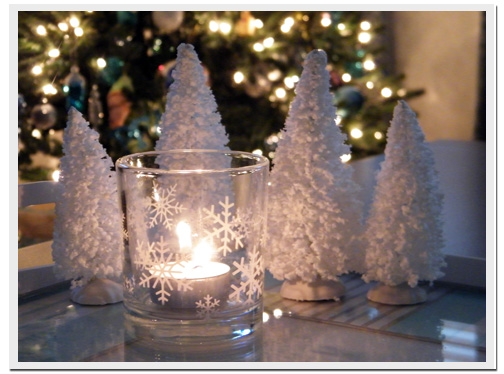 Did you guys do any DIY projects for Christmas? Any fun centerpieces? DO TELL. I hope all of you are enjoying the Christmas season!