Inspiration can be found anywhere! We're back with another inspiration board chock full of green inspiration! Last time we discovered inspiration purely from craving citrus (check that post here)…
Today's inspiration… Avocado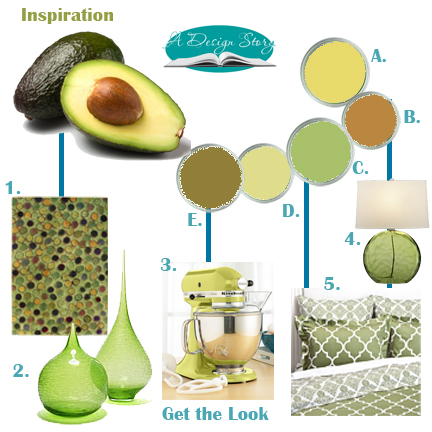 The green colors in this fruit are particularly soothing. Embellishing your space in green can have direct impacts you the way you feel. For example, greens can leave you with a deep feeling of security, they are particularly pleasing in food areas, and are can improve your ability to read (easy on the eyes). Greens also are great colors to use as mixers.
Want to learn more about color and their effects? We did a post on that, click here.
Ok, so to make it a bit easier I pulled together a few of my favorite avacado paint colors & accents to get you started if this is your color! Enjoy!
Paints:
A. Sherwin Williams Funky Yellow (6913)
B. Sherwin Williams Gold Coast (6376)
C. Sherwin Williams Lime Pickey (6717)
D. Sherwin Williams Impetuous (6916)
Accents:
1. Rug by Rugs USA
2. Vases by Z Gallerie
3. Kitchen Aid by Macy's
4. Coral Accents by Z Gallerie
5. Lamp by Crate & Barrel
6. Bedding by Z Gallerie
Here are a few tips for choosing and using these bold shades.
– Pair these greens with yummy chocolate browns, chilly turquoise shades or gold's and you are sure to put together a room that is full of casual comfort!
– When you're facing a wall full of paint chips, go with your instinct. Select the green shade you're the most drawn to, the ones that really tickle your fancy. Then, alter them slightly to coordinate with the flooring, lighting and furniture. Remember, never pick your paint first, you can always alter the hue later.
– If you opted for an audacious, dark hue, try looking at the less-saturated shades a few colors up on the paint card. The one's that are almost too quiet on the chip actually work best! Believe me; paint always dries darker and brighter than you think!
Check out these rooms…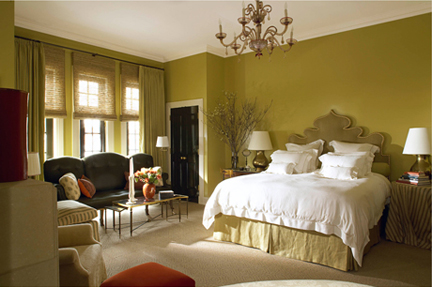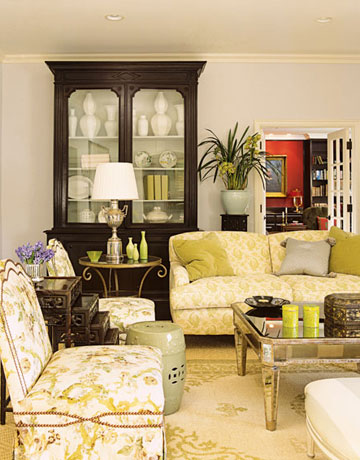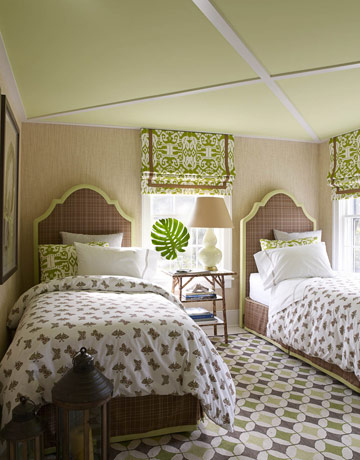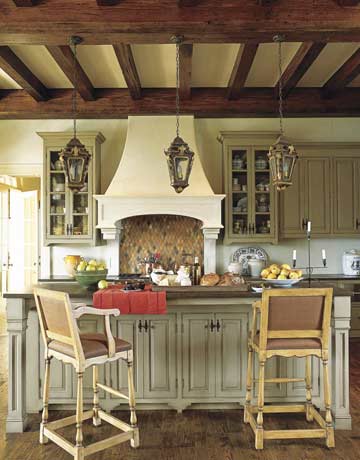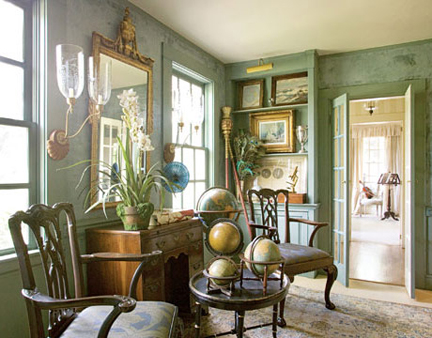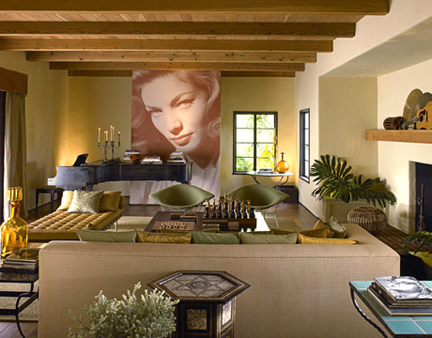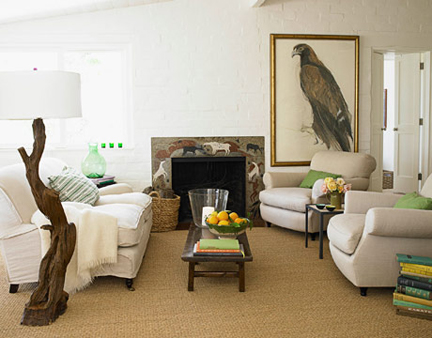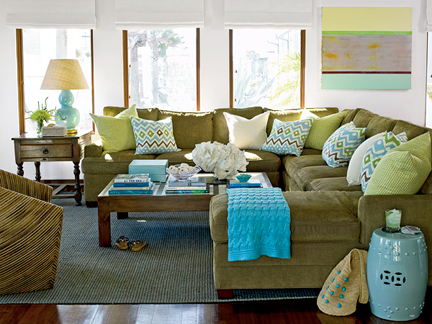 What inspires you? Seriously, have you found décor inspiration from, food, flowers or the ocean? Do tell. Have you added in punches of color from your favorite items… come on, share! If you need help designing a space that encompasses your favorite place, foods & colors, visit "Our Shoppe" and purchase the package that's right for you!
Images courtesy of, House Beautiful & My Home Ideas.
Do you have a design dilemma you want answers to… just ask away and we will be sure to answer on next week's first Webisode Wednesday! Don't know what Webisode Wednesday is? Click here.