We are over here loving our Beachy Dining Room! It's casual, bright and airy!
We are a casual beachy type of family. My husband and I got married on the beach and the beach is truly our happy place. One day our dream is to own our own beach home that we can enjoy and rent out as well. Even though our home isn't directly on the beach, we aren't far from some of the world's most beautiful beaches. When we bought our new home, we knew we had to come in a gut it from the top down. We almost went with a more modern look, but this casual beachy style just fits us perfectly.
A real dining room was a must-have space when we were house hunting. I know so many feel that dining rooms are ancient, but I truly wanted a kitchen table area and a separate dining room. Although this space was crying out for help when we purchased, over time it's become a space we really love. We are grateful for the extra space when we have birthday parties and holiday gatherings for sure. We also use our beachy dining room for the occasional family game nights too! Much like our beachy foyer, it's a space we are proud of!
Disclaimer: This post contains affiliate links.
So, let's take a look at the before: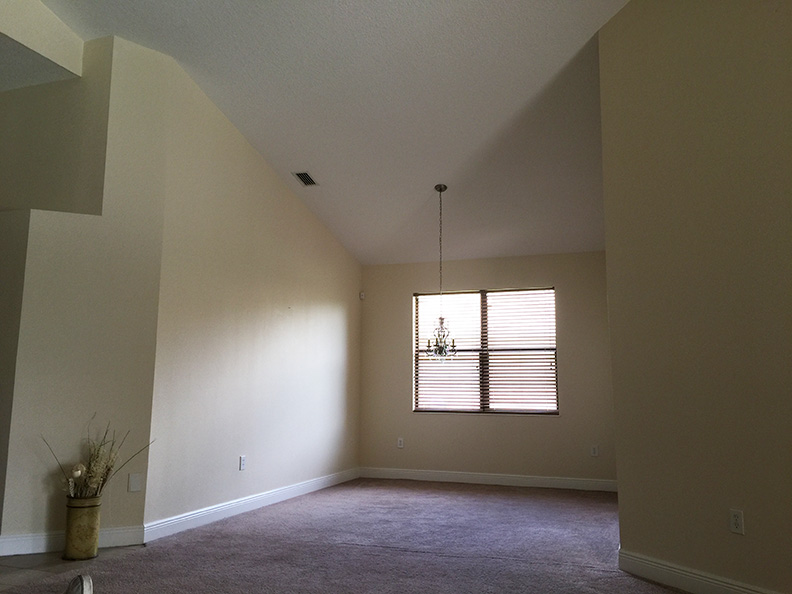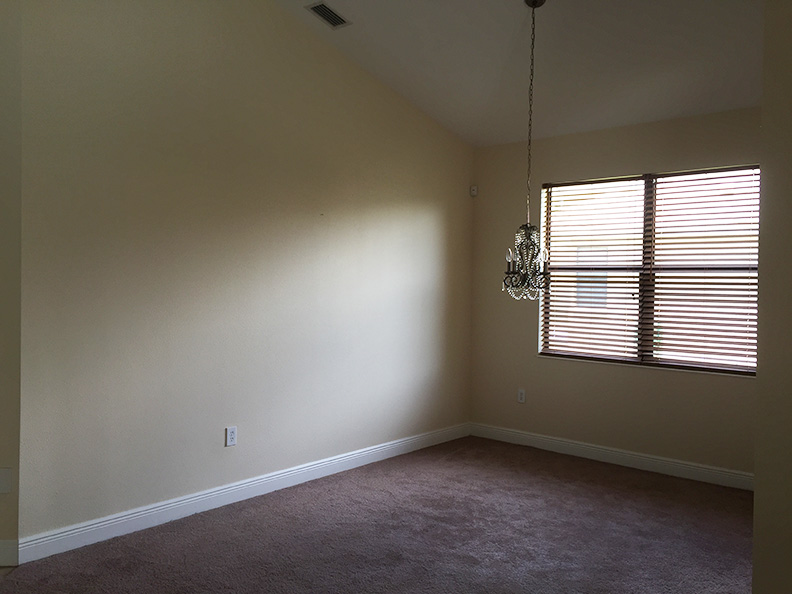 Here's the after…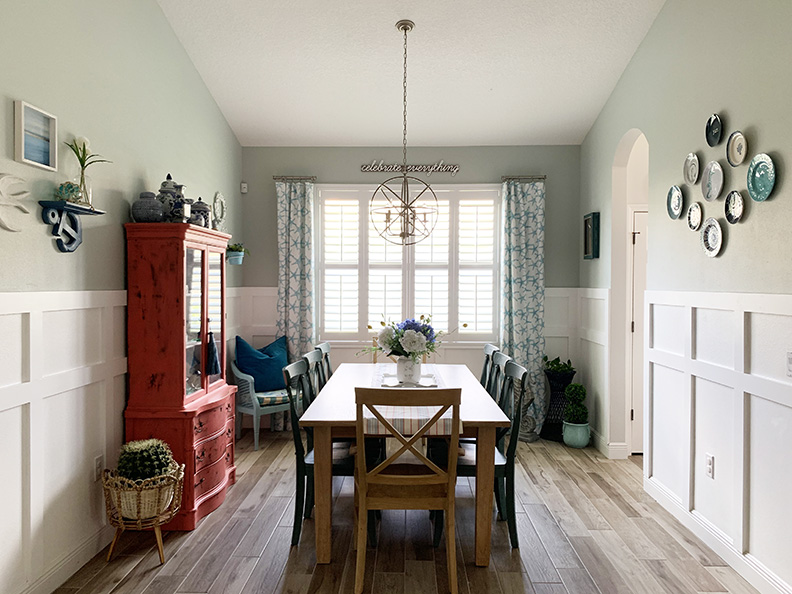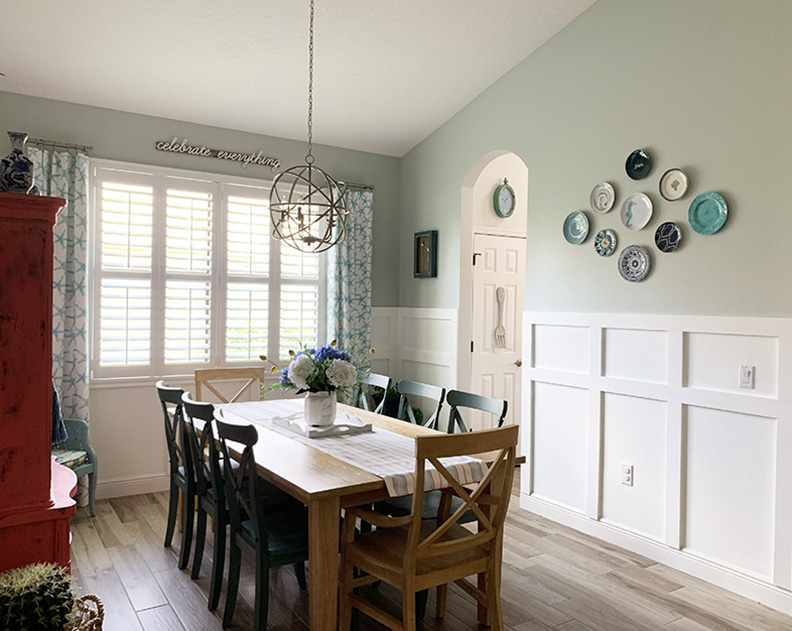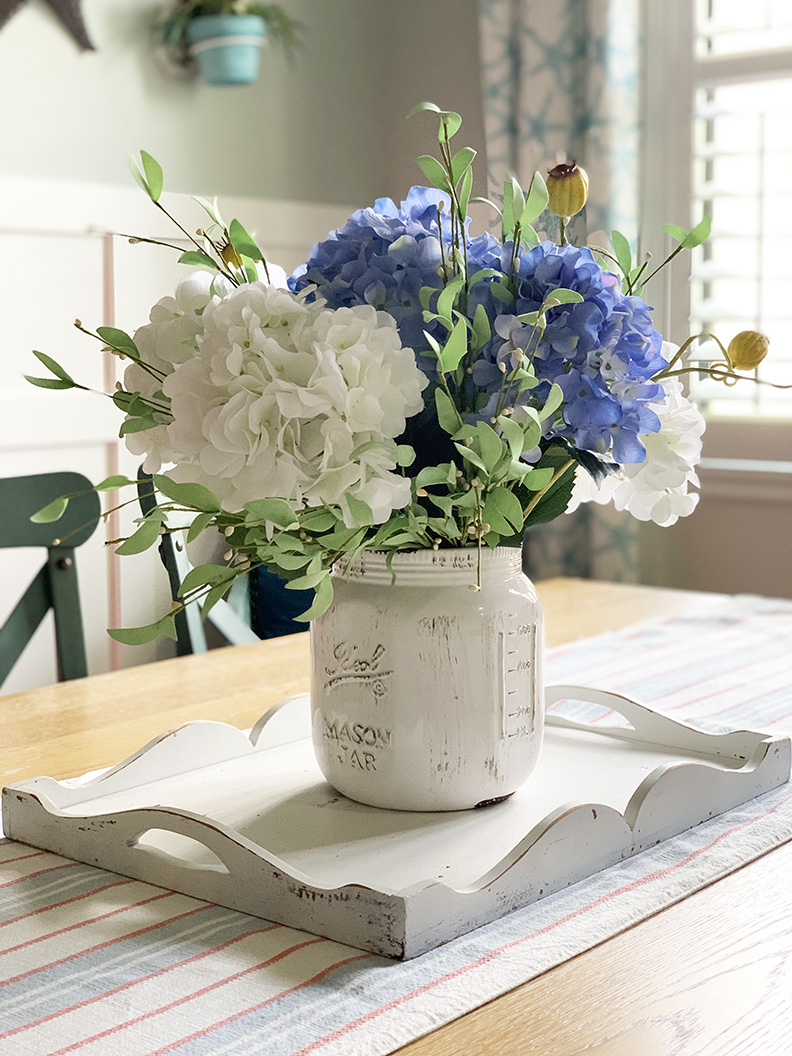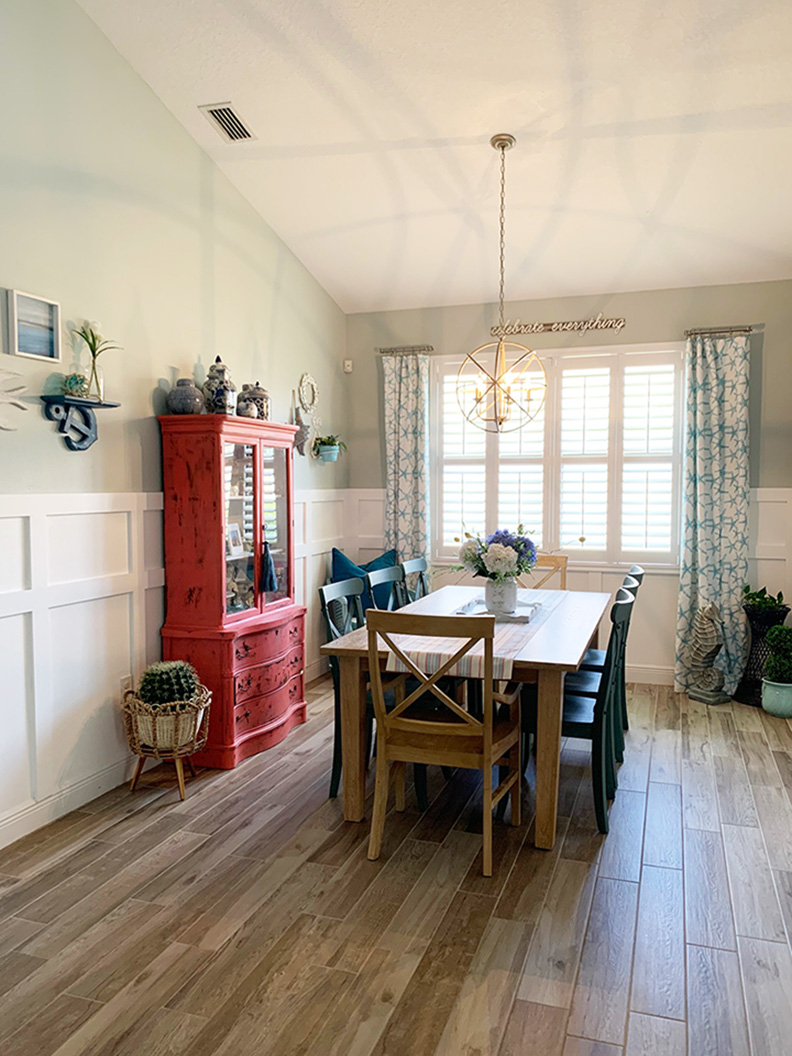 Sources:
Floors: Floor & Decor
Walls: Sherwin Williams Sea Salt
Board and Batten: Sherwin Williams Pure White
Table & End Chairs: Pier 1 (discontinued- best deal ever)
Tray: The Fancy Flea Market
Hutch: local vintage store
Accent Chair: Diy Project
Boho Planter: Homegoods
All Wall Decor: Homegoods, Kirkland's, Bealls Outlet & Vintage Shops
You can check out our heachy foyer here.
What do you think of our beachy dining room? What's your decor style? Do you have a separate dining room? Do tell…
Check out my insta for every day fun! I share tons of products and share our everyday life there!