It is beginning to look a lot like Christmas… especially in our home. We have been really busy around here making some great DIY Christmas crafts, hanging up lights in the chilly weather (actually Kevin does that) and putting together a baking to-do list…I am so ready for Christmas Cookies. In the mean time, this little craft is great for kids and adults.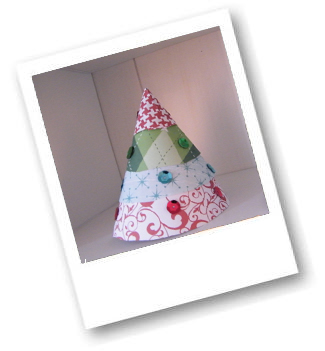 Stacking Paper Christmas Trees? Yes! I had TONS of leftover holiday themed scrapbook paper from my advent calender, so I put it to good use and spent a little quality time with my niece and nephew a few days ago.
You'll Need:
Glue
Scrapbook Paper (Or Construction Paper)
Sequins or buttons or Glitter
Scissors
To start things right, I made a template to make the craft a little easier. In fact, it is FREE for you to download too…
Stackable Christmas Tree Template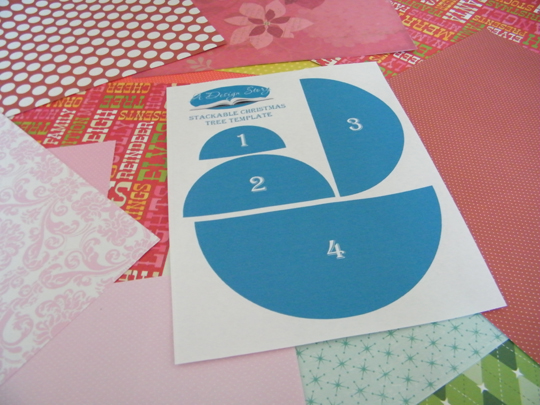 Directions:
1. Download Free Stackable Christmas Tree Template
2. Cut each shape out of a different pattern paper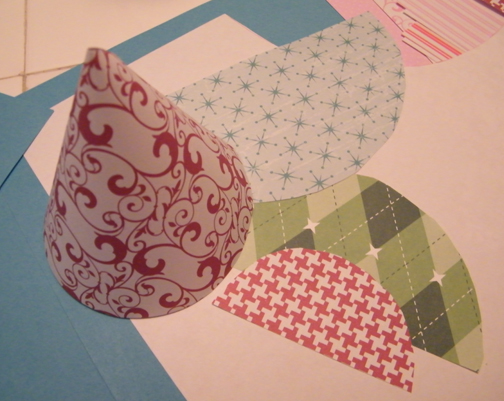 3. Fold each patterned shape to make a cone and glue together
5. Glue each cone top to attach the cones together
5. Glue glitter, sequins or buttons to dress each tree up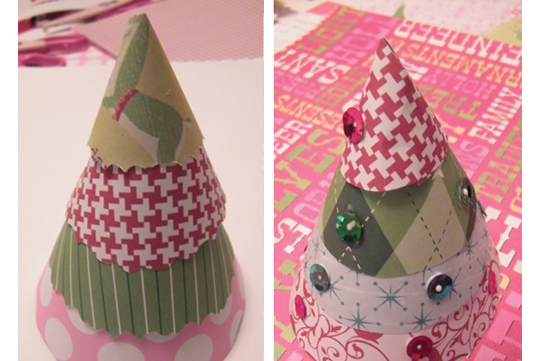 Display and Enjoy!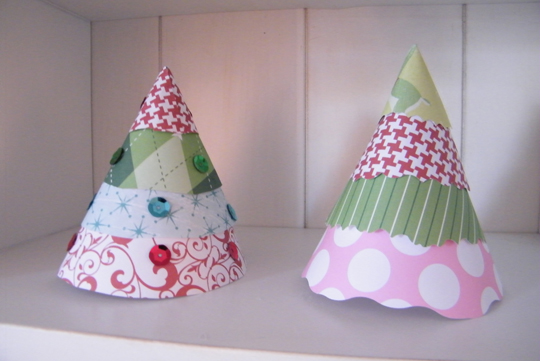 Love it? We do! What crafts have you been creating this season? Do Share!!
Missed the other posts in the 12 Days of Christmas series? No Worries… Just click the image below!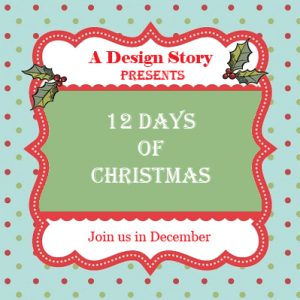 Also… We are offering a huge discount for all advertising this month! Click below for the details!!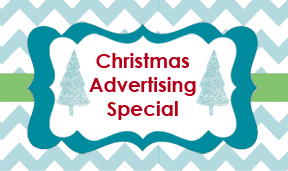 This post was added to Centsational Girl's Craft Party! & The Shabby Chic Cottage Party! & Beyond the Picket Fence Party! & Life as Lori Party!