Last year we loved all the fabulous Advent Calendars we saw floating around the stores and online. I couldn't help but think I could make one and save money while doing it (oh and have some fun too). So this year, that's exactly what I did!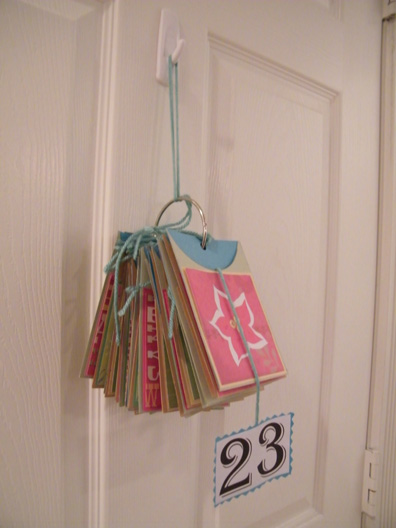 How cute right? I love it! Originally I was going to hang it with ribbon along a wall or the stairs, but we figured out quickly that Tebow (our cute kitty cat) would love that and we wouldn't. So, I came up with another idea on the fly, which I actually like so much better!
Wanna know how I did it?
Materials:
* Festive Holiday Scrapbook Paper
* Glue Stick
Glue All
Scissors
Scrapbook Scissors
Construction Paper
Yarn
Tape
Sequins
Ruler
Hole Punch
* Metal Key Ring (From Joann Fabric)
(* Only Items we bought for the project… love that)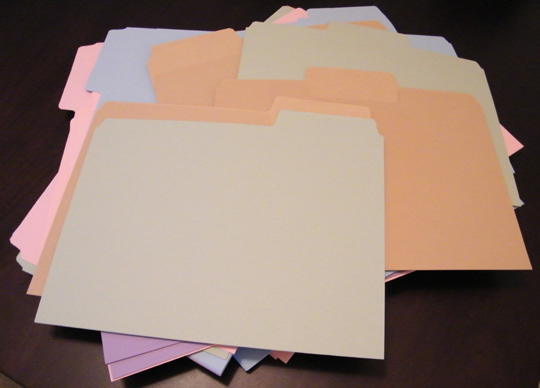 First I took a bunch of folders we had lying around our office and measured them so I could make 3 "days" out of one folder. I cut them down and made sure I had 25 total!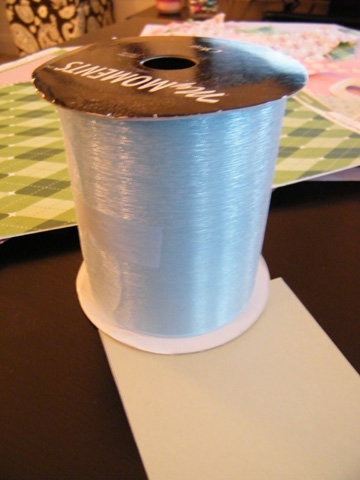 Next, I outlined a half circle and cut each "day".
Then I got creative!! I printed out each of the 25 days on Microsoft Word using the "Algerian" Font… which is very "Christmasy" by the way! I cut those out and pasted them on fun paper and taped yarn to each one. The whole idea was to be able to put each number in the pocket when that day was over. I glue each side to create the pocket.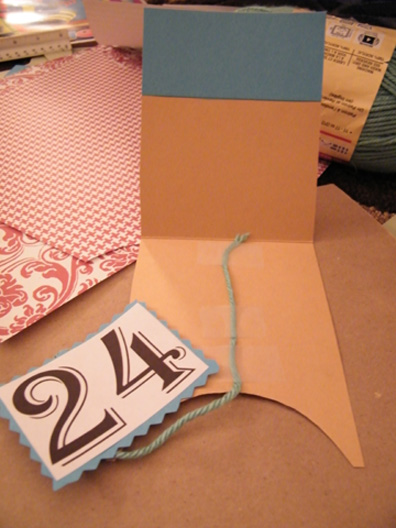 My favorite part was designing each one to look unique and different. Not one design is the same! I chose a theme for each one whether it was a holly leaf, a Christmas tree, a mitten or a cross, each one is unlike the others. I love it. I had so much fun cutting, creating and gluing!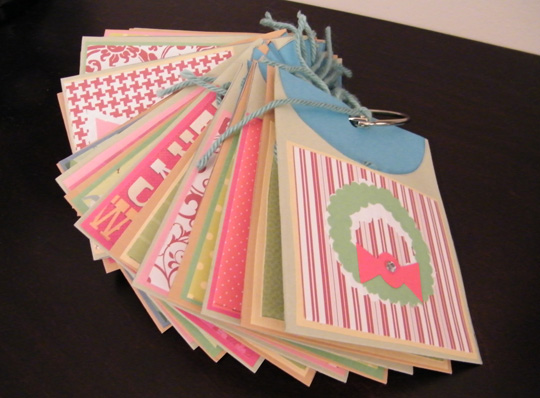 Here's a sample of a few of the designs…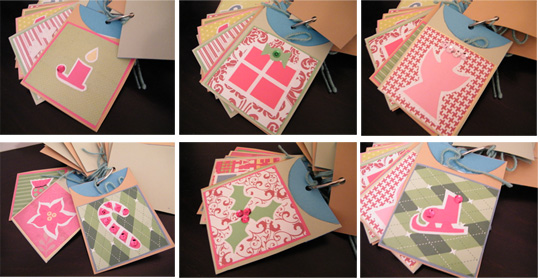 Like I mentioned at the beginning, my whole intent was to hang them to display all of them at once on a wall (like garland I guess)… but the thought of the kitty being able to get to any changed my mind! Next quick idea… a key ring I got from Joann's for a little over a dollar (which came in a two pack).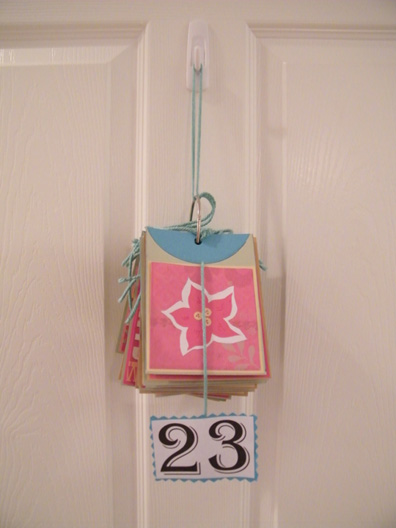 I took a command hook and hung it from our garage door, which happens to be right beside our kitchen so everyone can still see it! We love it! It was fun and festive and the quality is actually quite nice, so it will be something we can use for years to come!
I love pretty paper crafts… they can be so sweet and delicate! I had fun and it was easy… just a little time consuming! Have you done any Christmas projects that were so worth the effort?? Do Tell.
Want in on all of this? Advertise with us or join us for a Gracious Giveaway this month! Just click on the image below for more details or email us @ Lindsay@adesignstory.com
Pssss… We are in the middle of 12  Days of Christmas on A Design Story… Click here if you missed the other posts from the series!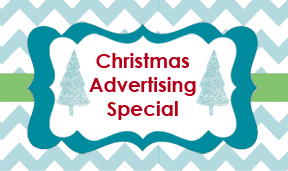 All photos courtesy of A Design Story, LLC. This post was added to Centsational Girl's Craft Party, Somewhat Simple's Party, Life as Lori & The Shabby Chic Cottage Party.