You've found a color, but what about a finish? Flat paint hides flaws, but higher sheen is easier to clean. To select the right sheen, consider the look you want, the condition of the existing surface and the desired durability. Here is a little guide:
Flat will not reflect light. It's not washable and it absorbs stains. Good for ceilings and imperfect walls.
Matte is the lowest sheen that's washable, scrubbable and stain-resistant.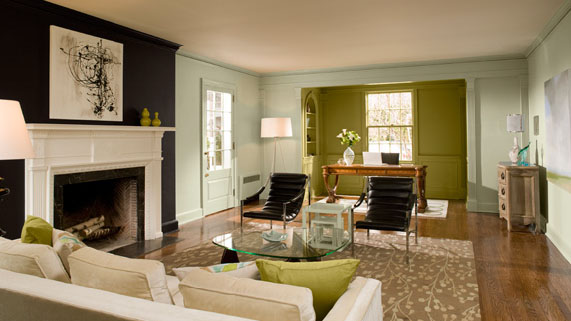 Eggshell gives extra glow or richness. It's washable and resists stains and moisture. It also has a very velvety, soft sheen.
Satin has a rich, pearl-like sheen. It can be washed often and is very outstanding for stain resistance & moisture.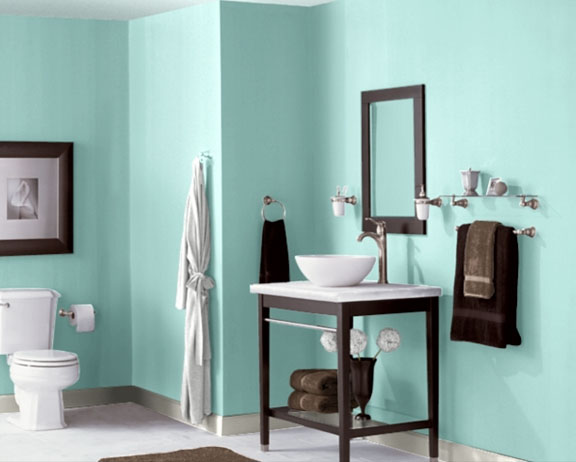 Semigloss is highly reflective and radiant. It boasts superior scrubbability with moisture resistance.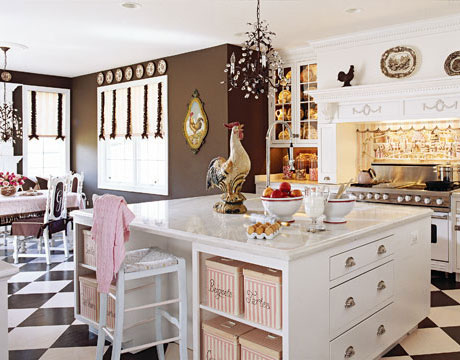 High-gloss is brilliant and takes on a glass-like sheen. It has a mirror like quality has the potential to show all wall flaws. (Consider having a pro paint this finish.) Good for molding, doors, window frames and accent walls.
Room-by-room sheen guide (**= Best, *= Ok):
Walls:
Family Room: Flat, Eggshell or Satin
Living & Dining Room: Flat, Eggshell or Satin
Bedroom: Flat, Eggshell or Satin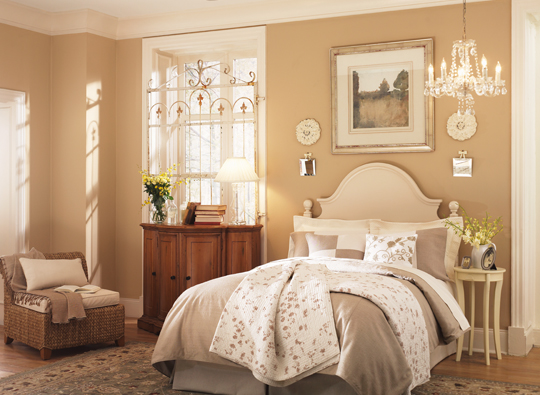 Kids' Rooms : Satin
Hallways: Eggshell or Satin
Kitchen & Bath: Semi-Gloss or High Gloss
Accent, Trim & Accessories
Doors, Windows & Trim: Semi-Gloss or High-Gloss
Cabinets: Semi-Gloss or Satin
Shutters:Semi-Gloss, High-Gloss or  Satin
Interior Furniture: Satin or Semi-Gloss
Ceiling
All Rooms: Flat or Eggshell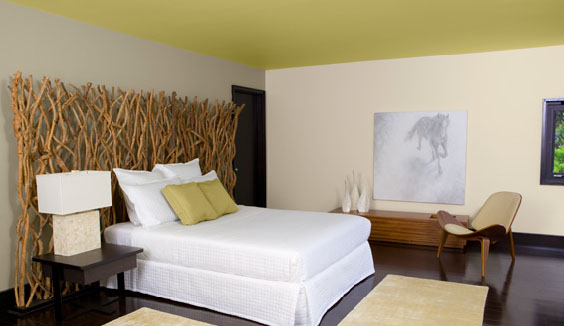 We hope you found this to be some pretty useful paint info! Do you have a color dilemma? Visit "Our Shoppe" and A Design Story can solve it! Looking for an example of a color consultation? Click here.
Images courtesy of House Beautiful, Sherwin Williams and Benjamin Moore.