What's more fun than window shopping? Kevin and I took the day off (for his Birthday) yesterday and paraded around Sarasota. We invaded two fabulous shops yesterday and found some sweet items (DIY projects) to share! Since we have been watching American Pickers on the History Channel, Kevin didn't mind perusing around these neat places to catch a glimpse of some spectacular finds!
First stop, The Habitat for Humanity Store…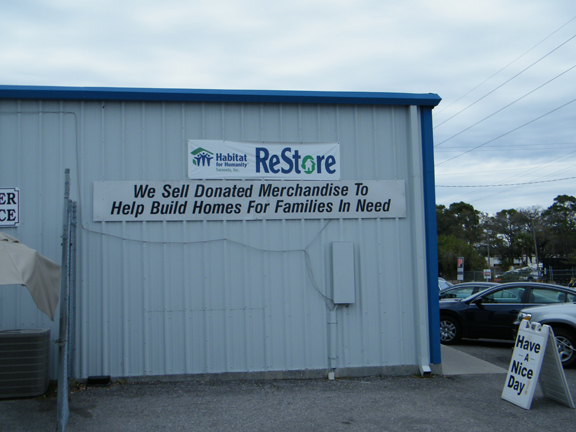 A definite hit or miss. But, don't think we didn't notice these terrific finds… such eye candy (for me). Plus, these items can totally be transformed with a few touches of paint, new cushions, new fabric and a new lamp shade!!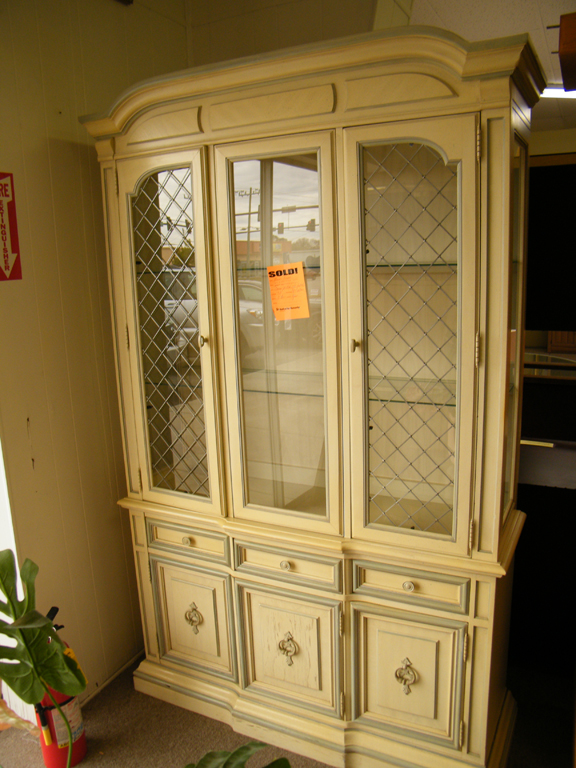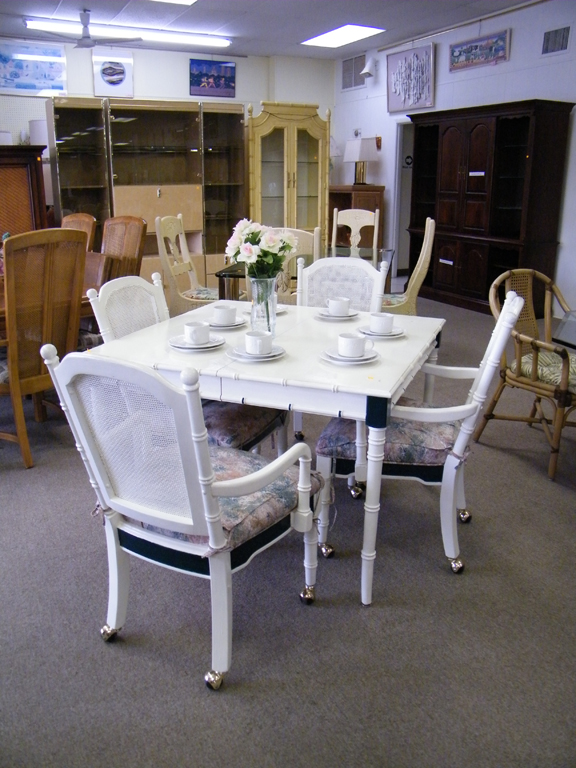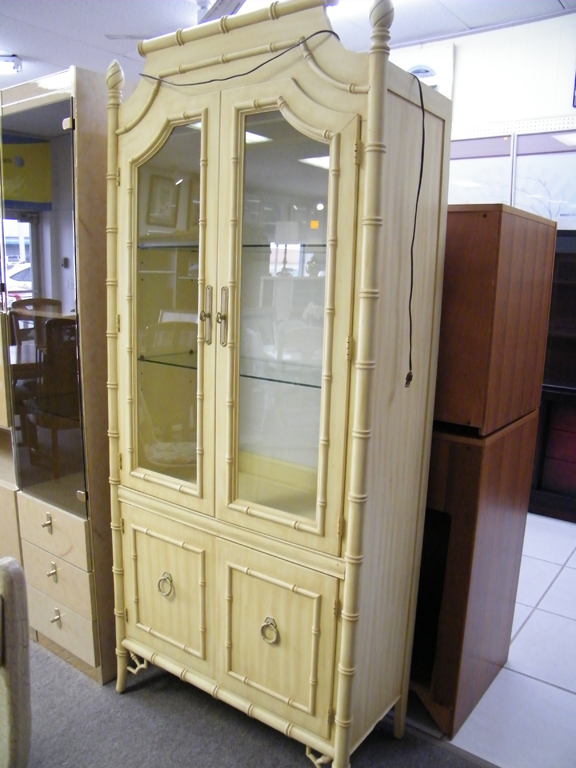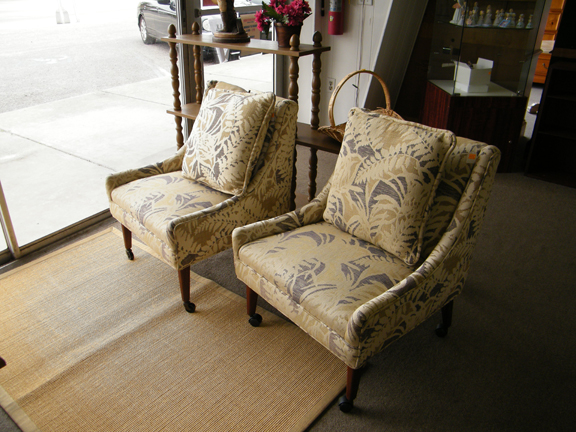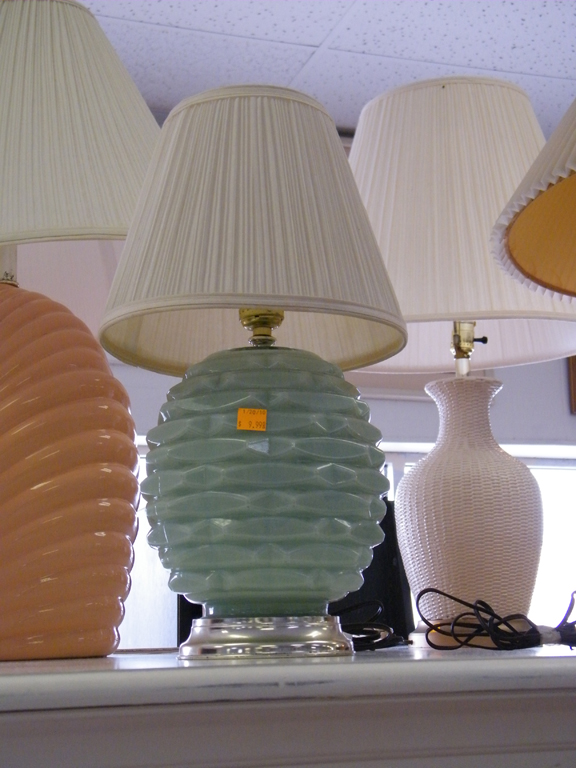 So that sums up Habitat…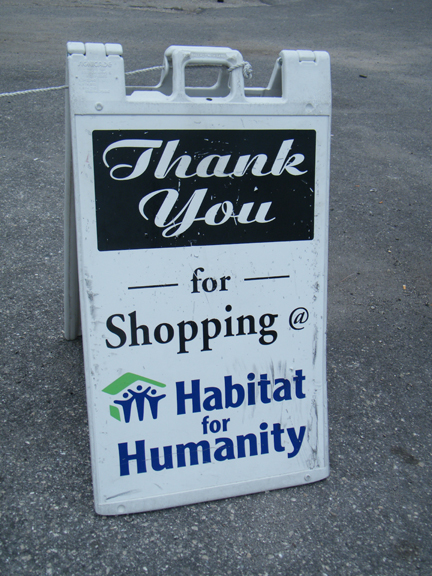 Next stop, Sarasota Architectural Salvage. So, here's a round-up of the stuff that we loved so much we just had to share. And the good news is that many of these items can be DIYed pretty inexpensively. Take these pretty iron shutters for instance. Couldn't you see yourself hanging these up as artwork? I happen to love the turqouise (my house boasts many shades of aqua), but you could always re-paint them a hue to match your place!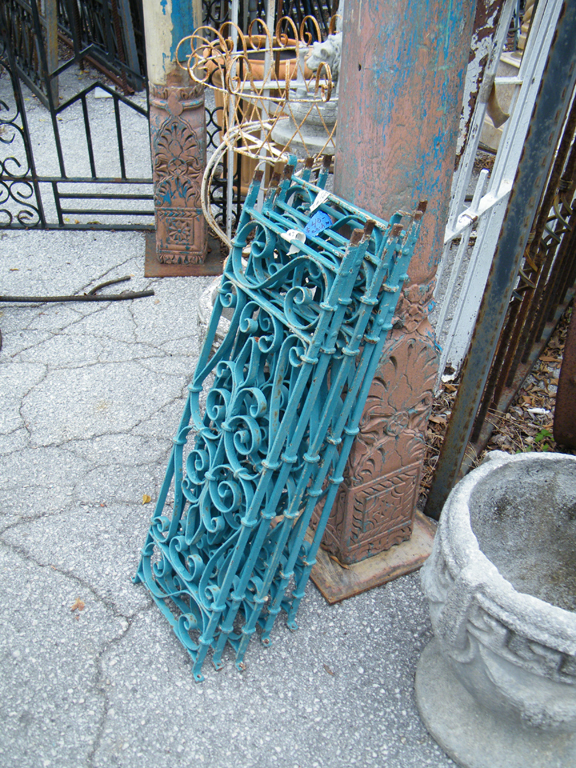 I am sensing a trend even back in the day… a turqouise theme going on here? I truly have an obsession with all things aqua!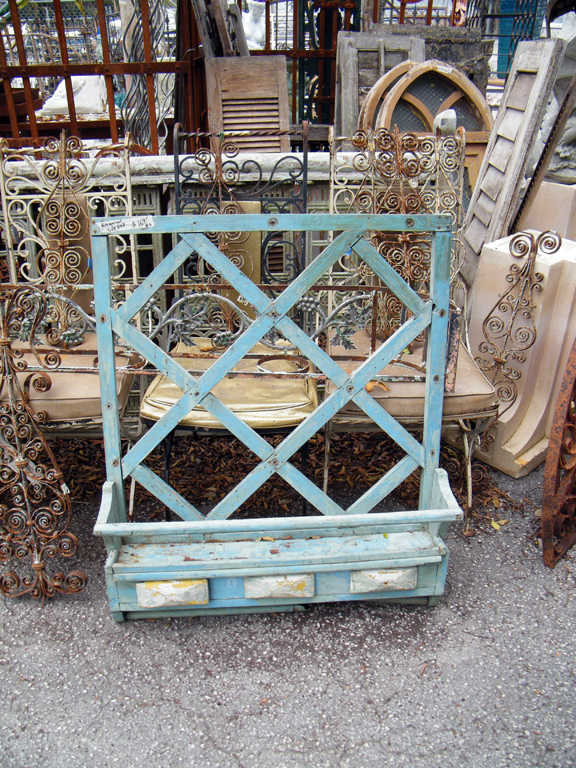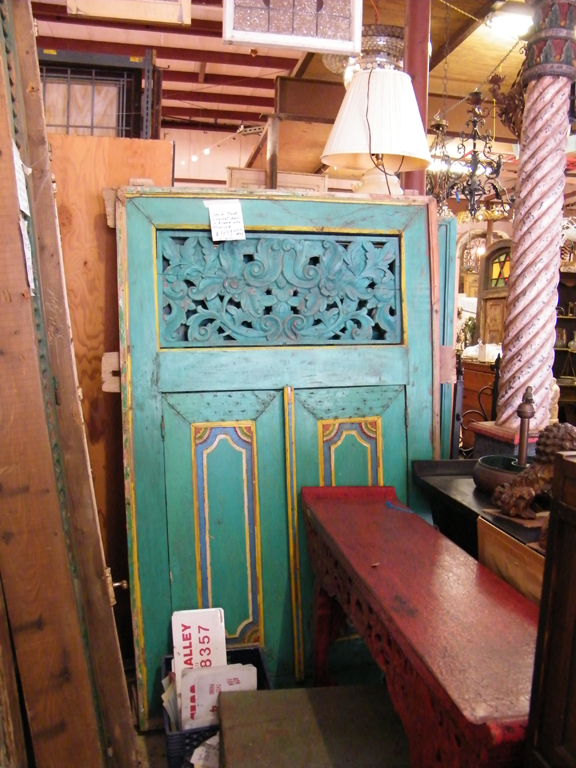 Shutters are so versatile because you could use them as bed headboards, art work or turn them into table tops… the possibilities are endless!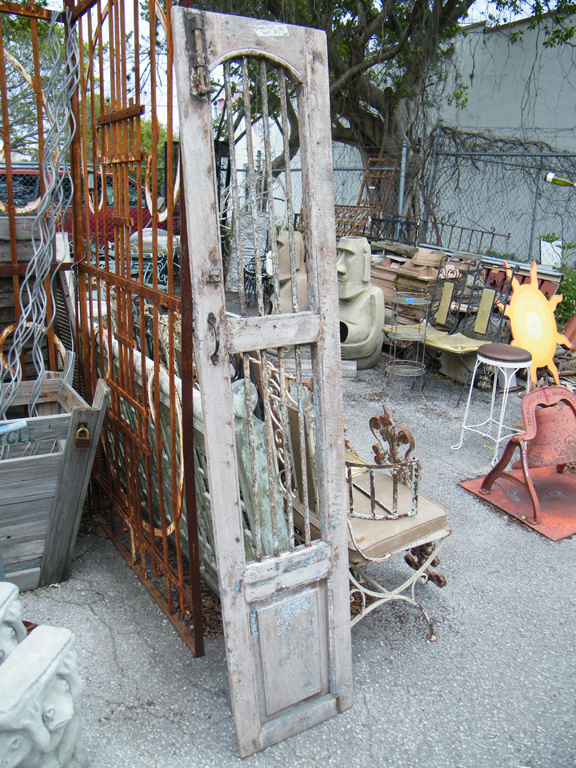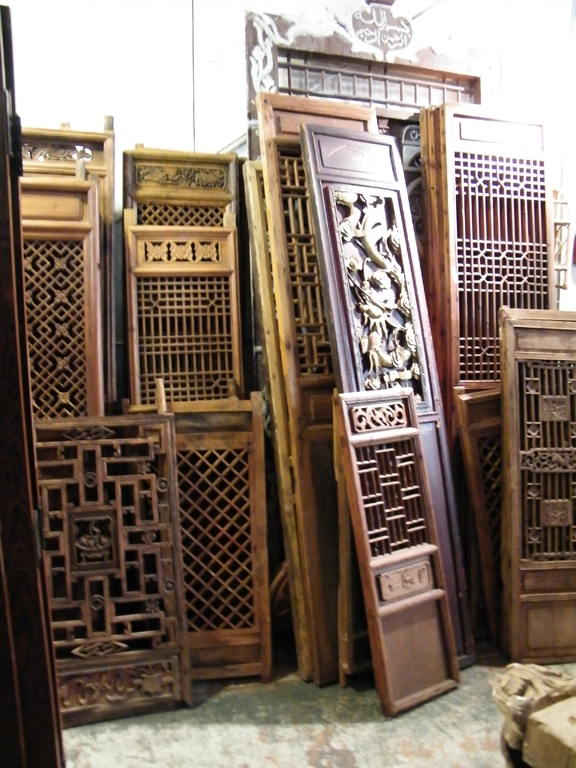 We also couldn't tear our eyes away from this amazing letters… so fun!!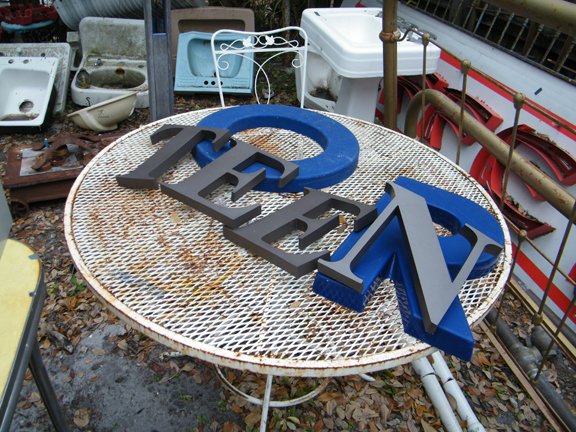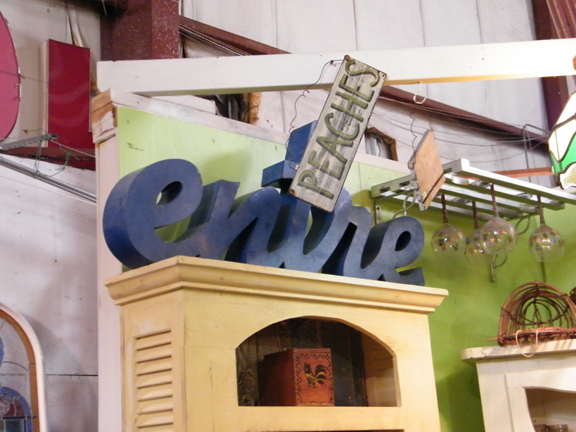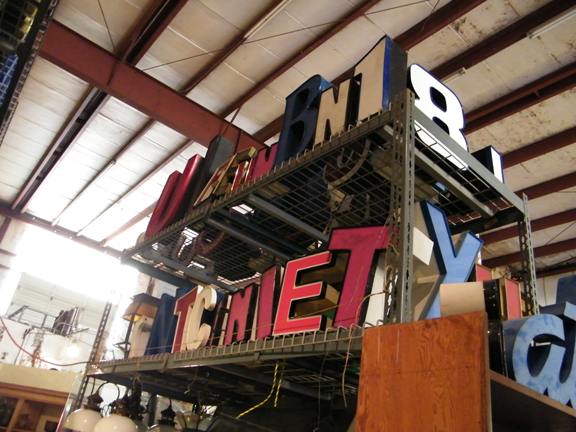 Now that the weather is allowing spring to finally arrive, this mermaid would  would also look super cute added anywhere from an outdoor bench to a pool patio for a whimsical touch!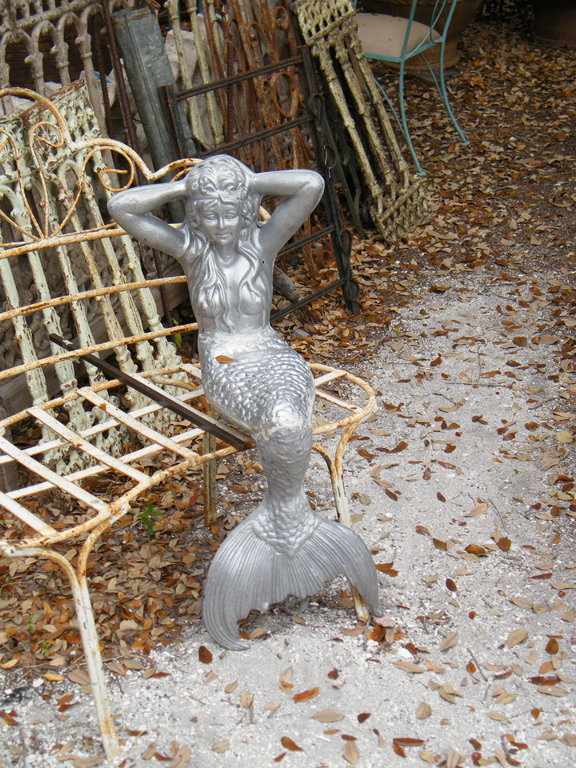 So in summary: Thanks for the memories (and the inspiration) Habitat and SAS. I'm sure we'll be back soon to drool some more. What about you all. Have you spotted anythrift must-haves or items that have you inspired to DIY something of your own? Snagged anything else at your local stores that has you weak in the knees? Do share.
On a quick side note, take a look at this new building north of downtown Sarasota… do you love or hate the color?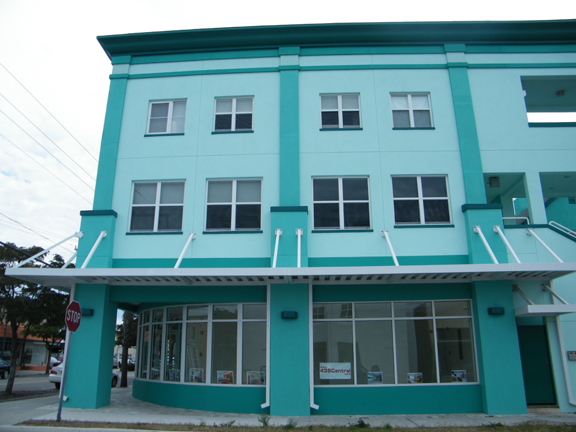 And look at the new boutique… so girly and cute!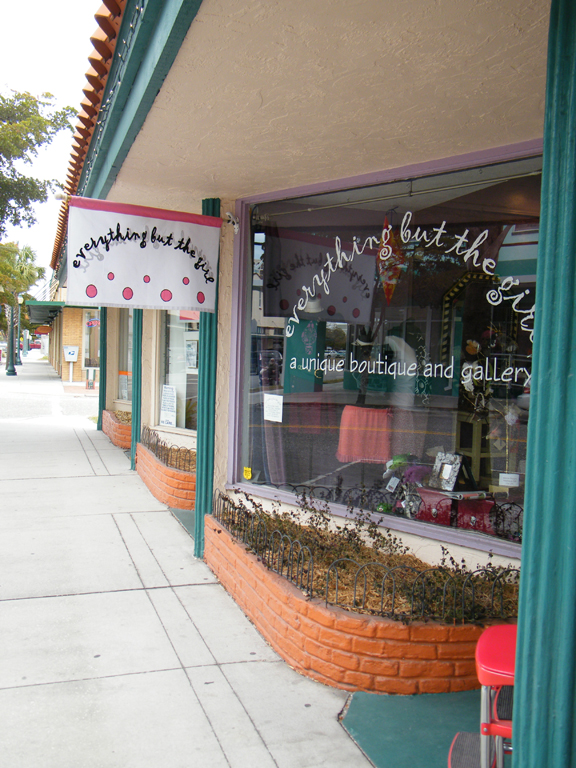 Note: A Design Story, LLC  were not paid or otherwise rewarded by Habitat or Sarasota Architectural Salvage for this fun post. We just happen to love scoping out new stores to catch a glimpse of the interesting items they have!