Whether you have a taste for beautiful coffee table books, white ceramic plates, vintage dishes, old advertising signs, or wooden boxes, these collections can enrich your décor and your family relationships. Whatever you choose to collect should be something you love and adore, not always something that necessarily has monetary value.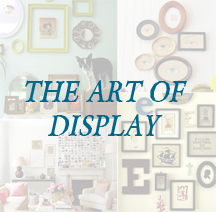 One of the best ways to display your collections is in groupings. Art groupings are popping up everywhere — in magazines, design blogs, and home decorating television shows.
Creating and hanging art groupings, or clusters, can be a little tricky. Before you start pounding nails into the wall, take some time to plan your grouping. You can lay it out on the floor on newspaper pages, trace around each piece once you're satisfied, and then tape the paper to the wall as a template.
Showing off your collections to their best advantage requires a few rules:
1. Three or more like objects create a more purposeful and powerful statement than just one or two.
2. Three or more collections in a room will distract attention from one another. Your home may wind up feeling more like a retail store.
3. Grouping different items by color can also create a consistent collection- all white pottery, mirrors in silver frames.
For some tips you can use to create your own groupings, take a look at these arrangements: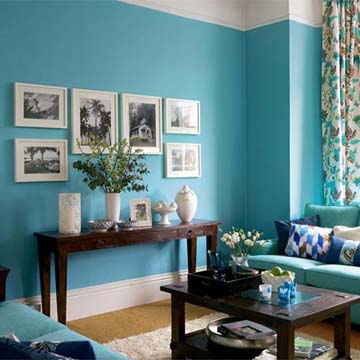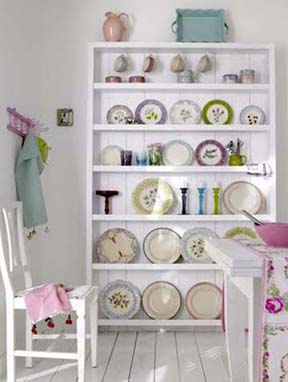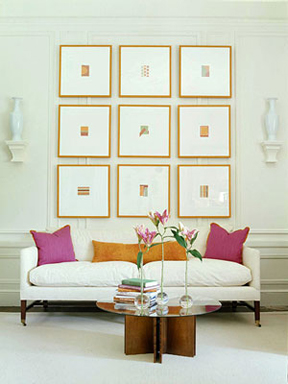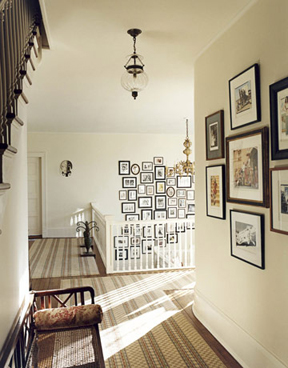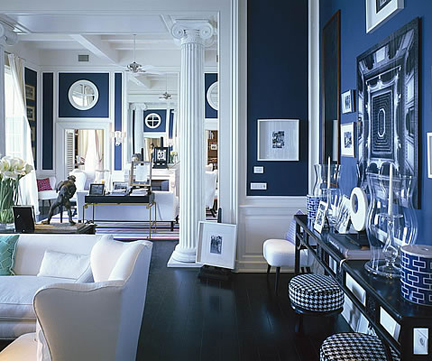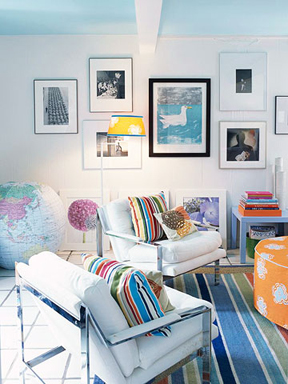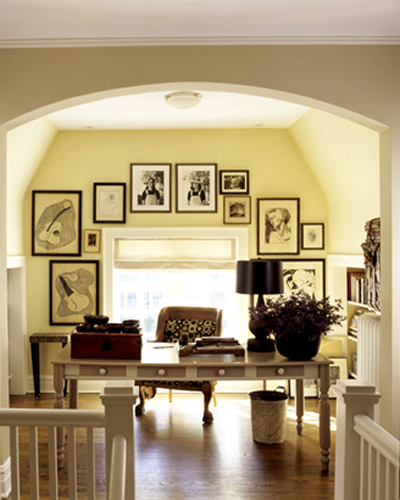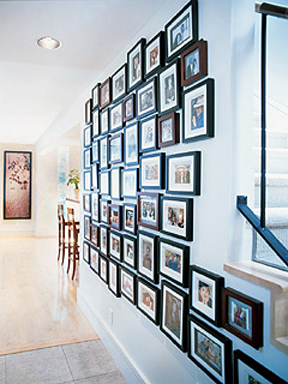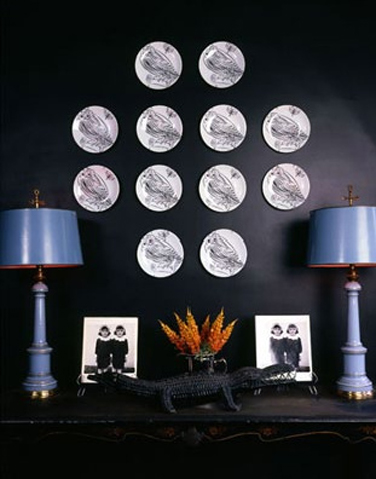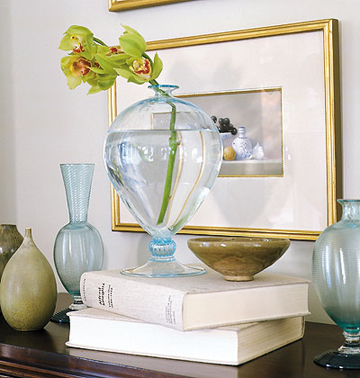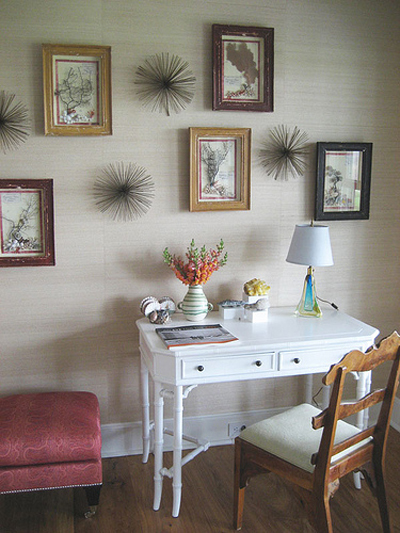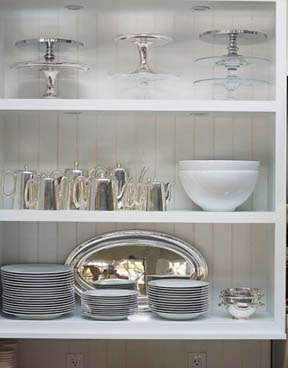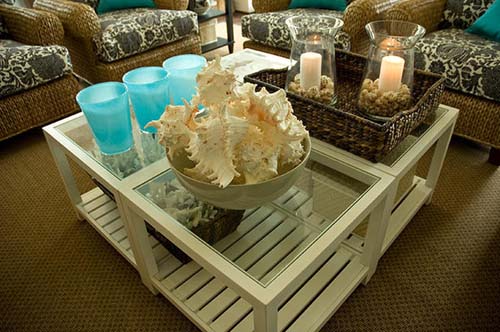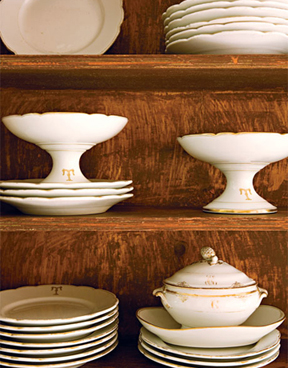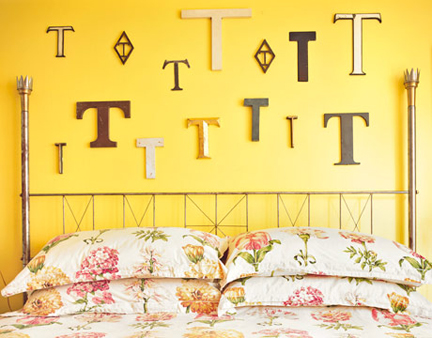 Live it Out: Collections don't have to hang from walls or live out their lives in glass cases. A wonderful set of mix-and-match floral china or antique glasses can liven up a simple meal. An album of beach photographs or a sculpture fragment set on the coffee table will charm visitors. Vintage boxes can truly make excellent homes for your jewelry, coasters or special mementos!
Don't be afraid to display! Want a few more ideas?
– Layer and lean photographs against the wall instead of hanging them, to keep the arrangement tight.
– Keep your palette simple. Nothing is more powerful than black and white — with one hit of color.
– A tray makes anything look richer.
– Use a vase with a strong silhouette. Use one type of stem or flower, for impact.
So, do you have collections just hidden away for safe keeping begging to come out for display? Have fun and be creative… don't be afraid to put them out for enjoyment! Have you recently displayed one of your adored collections? Come on, Share!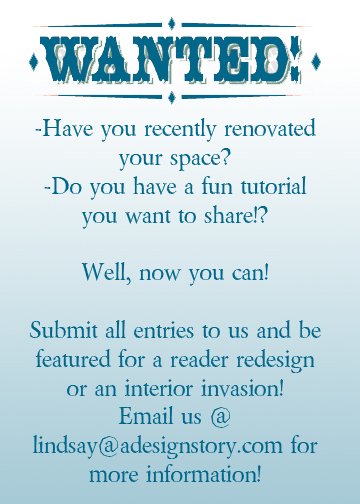 ALL IMAGES COURTESY OF MY HOME IDEAS, HOUSE BEAUTIFUL, APARTMENT THERAPY , NATE BERKUS & SOUTHERN ACCENTS.
P.S. We are glad you found our blog! Want more interior design tips, tricks and DIY? Click here to subscribe!