Last week, we took you window shoppingat HomeGoods, Target & TJ Maxx. In the midst of showing you all of the great things we spotted, we actually made a few purchases too! I thought I might show you a few of my fun finds…
Now that spring has officially arrived in Sarasota, I am trying to have spring arrive in style in our home… so before I show you what we are doing to splash in some spring, some of the items I bought the other day are going to serve as a "sneak peak"…
Remember that bird towel I showed you from Target? My mom and I decided it just had to come and live in my kitchen. Birds are an absolute design trend and I couldn't resist a touch of it in our home too since spring is revealing itself more and more everyday!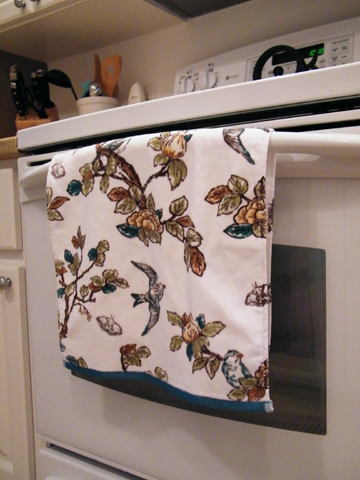 I also showed you some colorful pans we spotted from our shopping day… I grabbed one of those too! And yes, it is aqua! It was a must have since our old pot was ready to be buried.
Here's the old one…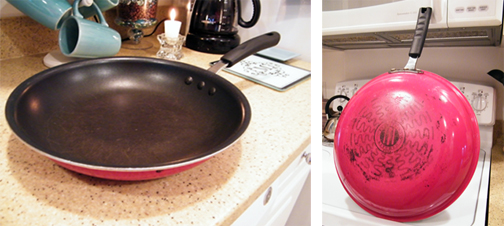 And the New One…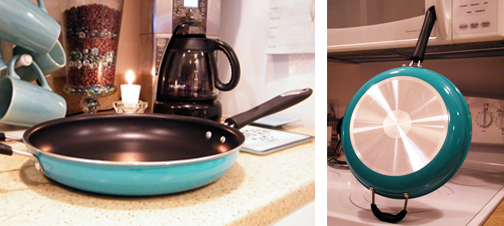 I also grabbed a faux plant for the sofa table… it was a whopping $2 from Michaels… gotta love it!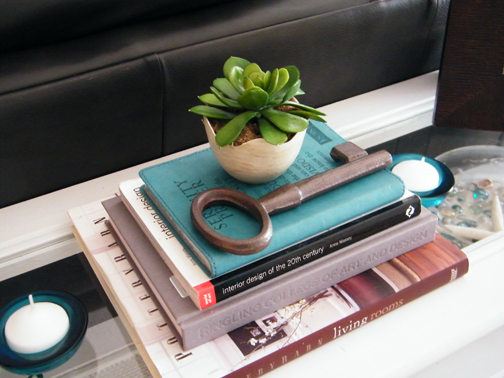 Then, if you recall the lime green frame that was in with my birthday gifts from my parents… I moved it from the kitchen to the entry way and set it beside this beauty…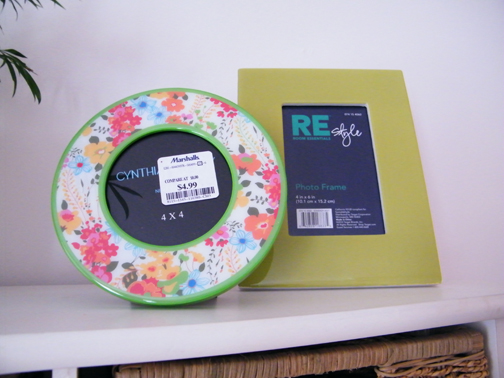 Like I mentioned before, I am taking this week to put away all of the wintery, dark items and popping some color all around the house…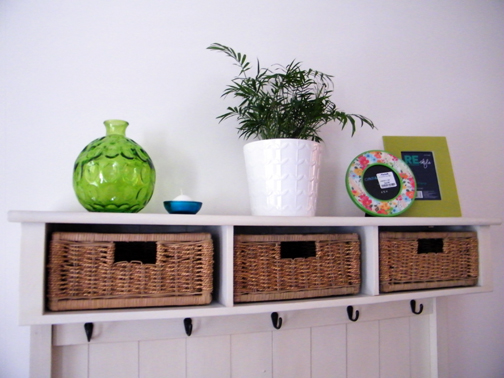 I will show you the progress once I am all done!!
The next fun find wasn't purchased, I made it! As an interior designer, I get tons of large fabric samples from reps all the time. I have kept my favorites hoping some day I would be able to use them in my home. I used a Maharam fabric on a chair re-do awhile back and it turned out great! I have been saving this Schumacher fabric for quite awhile now… isn't it cute?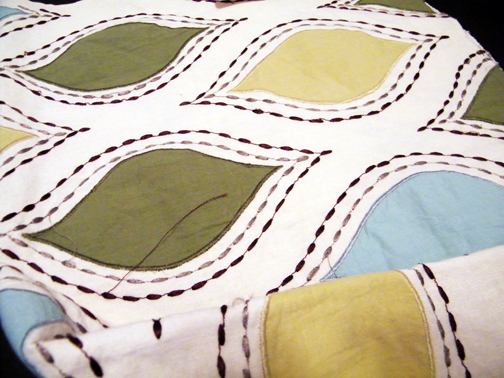 Here are the details:
Pattern: 54780
Name: Let's Dance
Color: Chartreuse & Sky
It also comes in a few other hues…

I had been keeping this cute fabric in my office closet long enough… the other night I grabbed my sewing machine and spent a few minutes sewing a lumbar pillow out of it…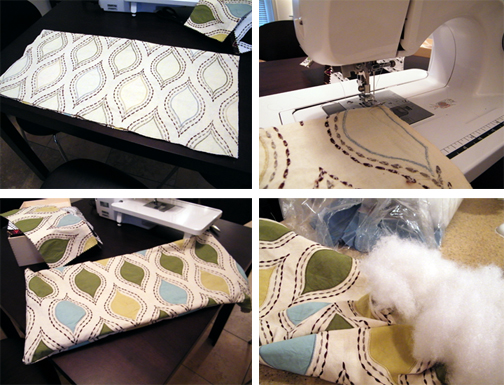 I put it in the entry way for now with the sand dollar pillows I sewed awhile ago…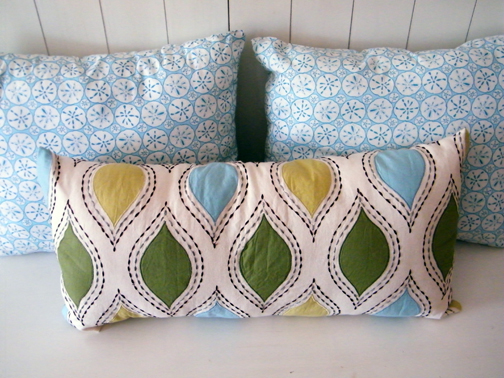 Cute right? I like it!
Have you sewn any new pillows or maybe bought something lately you just l-o-v-e?
Do tell…
Also, have a project you are dying to showcase? Email me @ lindsay@adesignstory.com and I will spotlight it for ya!
P.S. Don't forget to join our Sunday Parade and link up a fun project from last week!