Summer is here bringing with it all its heat and thunder — especially here in the sunshine state. Days full of sunshine and endless possibility. Summertime is a time to soak up the warmth of the sun and cool off in every splash! I absolutely love summer and all the fun colors and décor it brings with it!
Summer doesn't have to be for the outdoors only, though. There are many ways to bring summertime indoors, to make the moments during the long days of summer cool and comfortable both inside and out!
Here are just a few of our summer updates at the Milner Abode…
1. Bring summer into your kitchen and dining areas…
Since Kevin and I both love the cool shade of aqua, I designed my entire home around it. Every room echoes some sort of aqua shade whether in darker hues than the last and with introductions of other colors and patterns. I went to Burlington Coat Factory and purchased these Waverly kitchen towels and dining napkins for only $5.99 for each set… gotta love that! The pattern in 'Lovely Lattice' and the color is Lagoon… so pretty! (Want to see the napkins before… click here)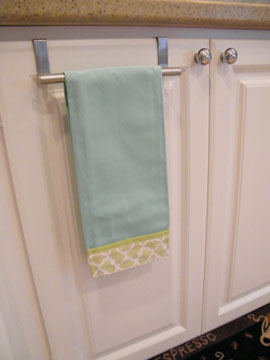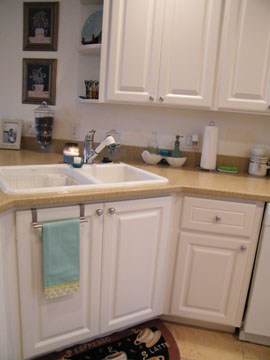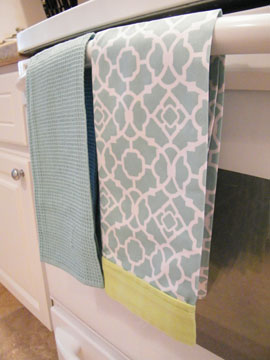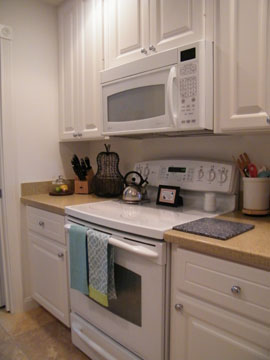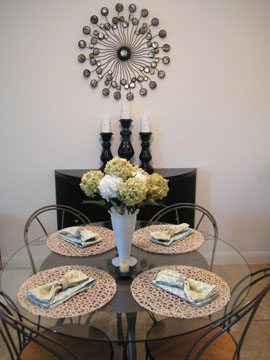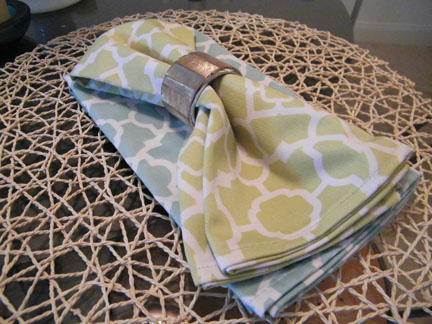 2. Bring the beach in…
Since we live right near Siesta Key, it is hard not to want to bring the beach right indoors. We managed to have a beach wedding with lots of DIY décor (that post coming this July). Anyways, we saved some of our decorations and brought them out for the summer…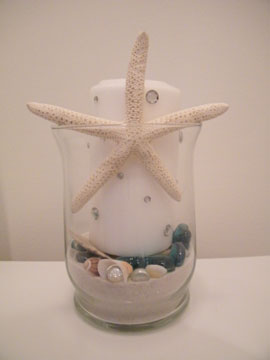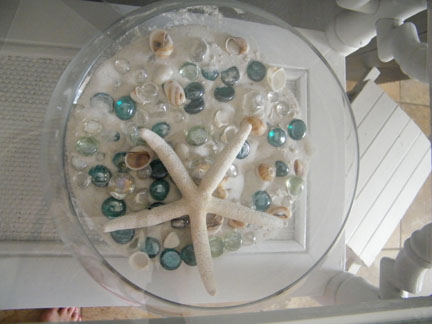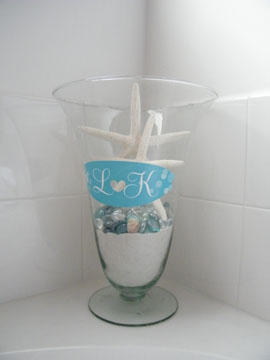 3. Transform something you already have…
Remember that frame I bought from the Girl's Yard Sale Day (see that post here); well it found a new home! I took one of the starfish that hung on the chairs in our wedding and did a small DIY project and turned it into art for our Guest Room…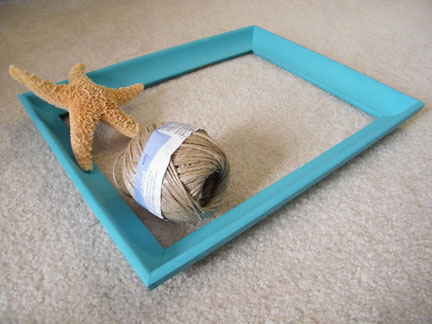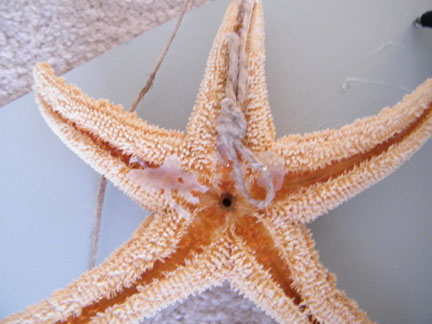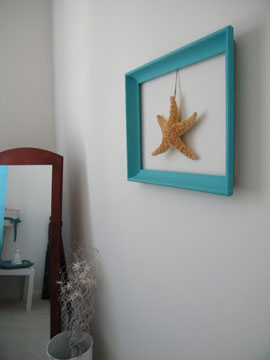 4. Take on a sewing project…
Finally, I have completed my first set of homemade pillows… (Remember that post, click here). I chose a fantastic beachy material from Joanne Fabrics and sewed these pillows for my Guest Room. The sand dollar fabric brings such a sweet seaside look to the room and truly completes it!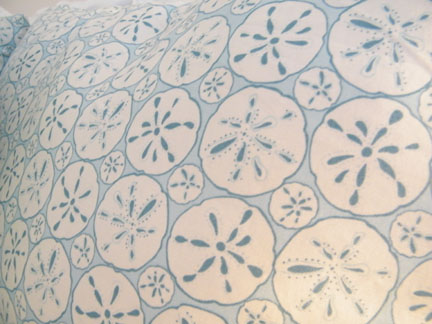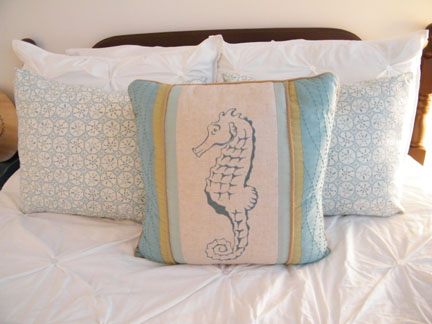 5. Go easy…
I am big on the huge transformative power of seasonal décor. I change up our home throughout the seasons and with that it brings fun and cheap updates that make you feel refreshed and ready for the new time of year. Easy fixes are bringing in a centerpiece for the coffee table or even a new pillow that reflects the changing season and feeling. I grabbed a bowl and pillow I had from last year and put those in our living room for a fun splash of cool and summery sensations! Also, bringing in fresh blooms is a sure way to introduce color and that crisp feeling of summer into a space (check out a post on budget blooms here).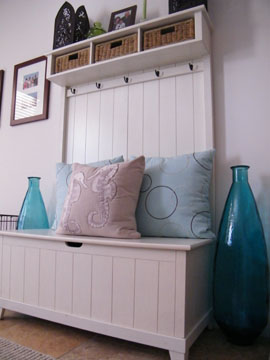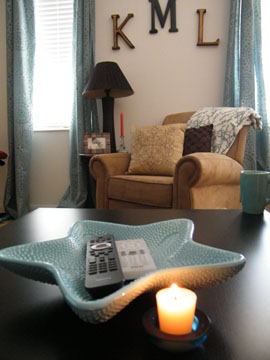 Summer is the time to relax and enjoy jars of sand, seashells, light and crisp colors and the warmth of the sun! There are so many inexpensive ways to add a little summery goodness to your home to make your space feel cooler! How do you bring summer into your home? Do tell.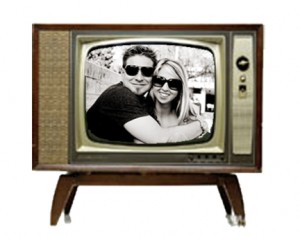 Don't forget tp ask all of your design and real estate questions… we will answer any and all on Webisode Wednesdays… (click here and here).
P.S. Woo to the Hoo… It's summer… oh yeah… and we are having a big sale on our online design packages… 40% off of every single package with the Coupon Code: Summer. Go and check it out!
Like our blog? Subsribe here. Facebook user… fan us here. Twitter tweeter… here.
This post was shared on Southern Hospitality Blog… click here, Thrifty Decor Chick… click here. and A Soft Place to Land… click here.