Happy November! I hope everyone had a fun and safe Halloween! This month we have big plans for the blog including some Christmas linky parties, Holiday DIY Projects, Home Improvement projects around the Milner abode, some Designer tips & tricks and so much more!!
We are at the beginning of a new month once again, and with it has brought some new fresh picks!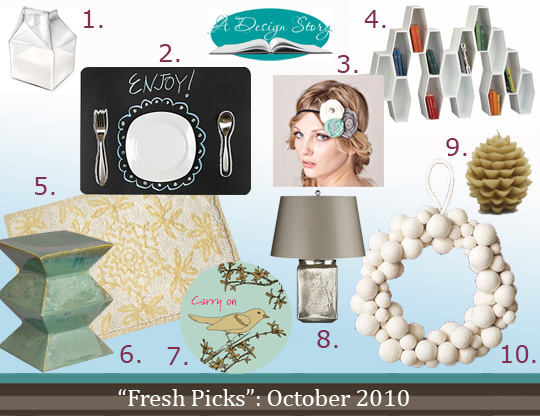 Here's a bunch of items we adore this month…
1. Glass Creamer by Moma Store
2. Chalkboard Placemat by Paper Source
3. Headband by Whippy Cake
4. Hive Storage Set by CB2
5. Rug by Bed, Bath and Beyond
6. Garden Stool by Décor Décor
7. Carry On Plate by Expressionary
8. Metallic Lamp by Crate and Barrel
9. Pinecone Candle by West Elm
10. Felt Wreath by West Elm
What do you think? Have any items you love this month? Do Tell! Are you gearing up to add some holiday cheer to your home soon? Do any of you "warm up" your spaces? Share with us…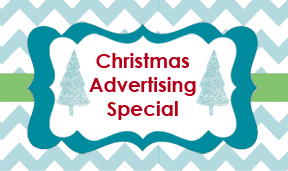 P.S. We are having a Holiday Special on all Advertising for the months of November and December 2010. Want to get in? Email us @ Lindsay@adesignstory.com.
Want to get your product out in the spotlight for Christmas? Come over and sign up for a Gracious Giveaway! Just email us @ Lindsay@adesignstory.com.