Happy Halloween!
We hope you have missed us the last week! We were in Richmond for what was the hardest week of my entire life. Thank you all for the well wishes and prayers, my readers and friends are the best and we appreciate every single one of you (more on this later).
We arrived back in Sunny Florida early Saturday morning… just in time to snatch one of the few remaining pumpkins left! My brother is here on business and spent some time at our house yesterday eating, watching the UVA and the UF games and last but not least, helping me carve my pumpkin…. Well actually, he carved while I prepped the seeds! Team work at its finest!
This year, the pumpkin carving went a little like this…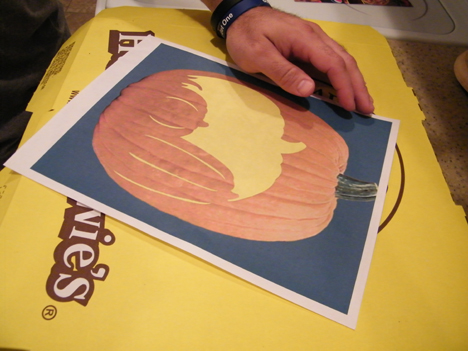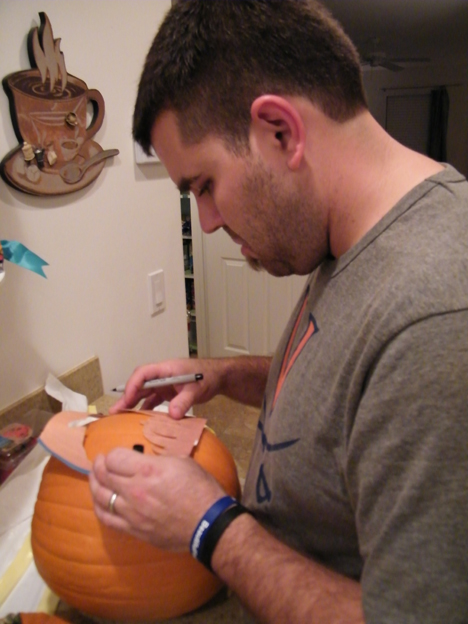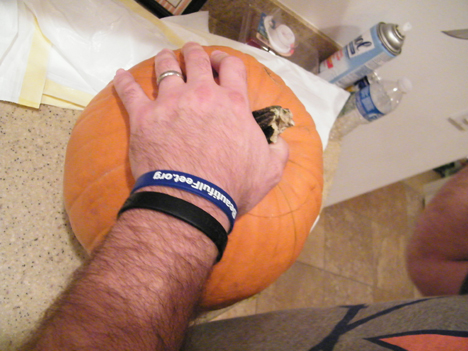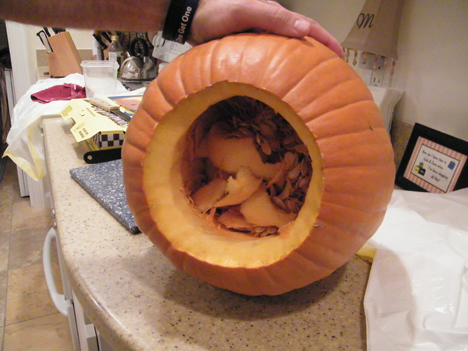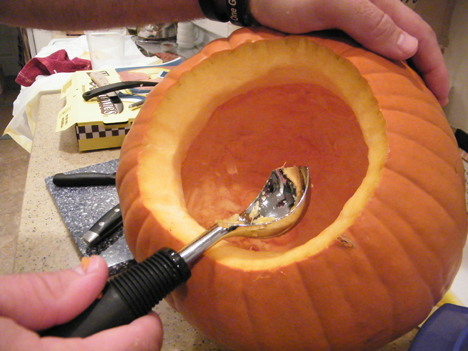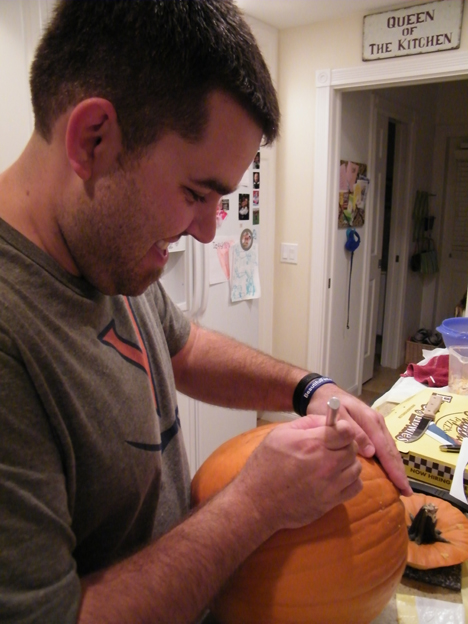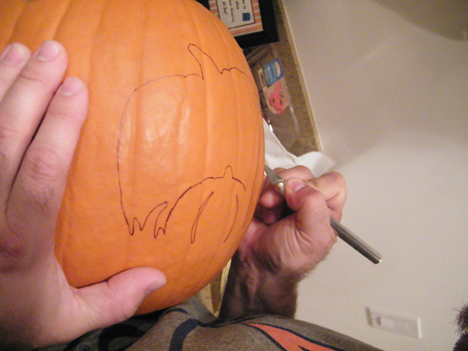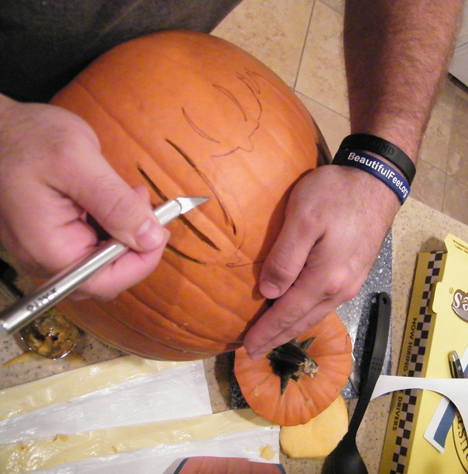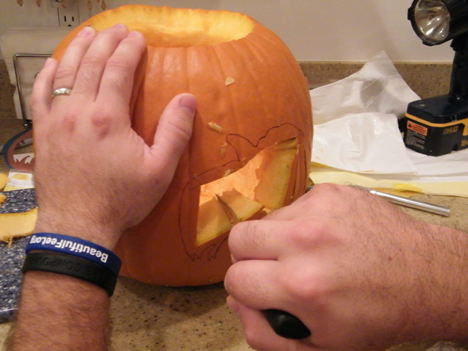 Our Pumpkin…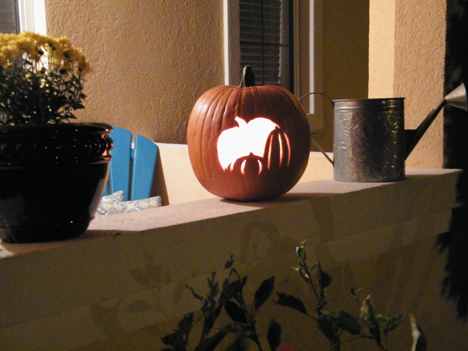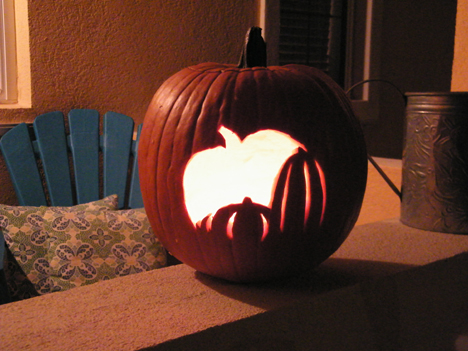 Isn't it so cute? My brother loves art, photography and design as much as I do and is also a perfectionist too! Love that! It was fun and we had some good quality time!
What do you think? We love it!
Now for the yummy toasted pumpkin seeds…
Step 1: Prepare the Pumpkin Seeds
You can't quite cook the seeds straight out of the pumpkin, but it's almost that easy. Dig around in the "pumpkin goo" and fish out all of the seeds. Rinse them off and dry them off by using a paper towel.
Step 2: Choose Your Flavoring
1. If you'd like, add other flavors to the seeds, as well as salt. You might consider baking your seeds with garlic salt and Worcestershire sauce.
2. A mixture of sweet and spicy flavors is also an option. A mix of sugar, cumin, ginger, and cayenne pepper can give your pumpkin seeds a unique and tangy flavor. Worcestershire sauce, brown sugar, and hot pepper sauce can have a similar effect.
3. When cooking pumpkin seeds, feel free to choose any flavors you like and turn your seed roasting tradition into a creative one. Other flavor possibilities include:
■Curry powder
■Cinnamon
■Maple Syrup
■Honey
■Nutmeg
■Tabasco Sauce
Step 3: Roasting Pumpkin Seeds
1. Pre-heat your oven to 300 degrees Fahrenheit.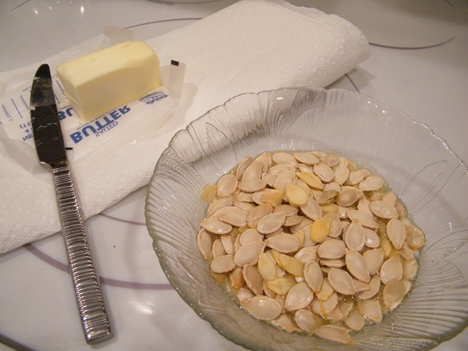 2. Toss seeds in a bowl with one to two tablespoons of melted butter or olive oil. We use real butter because we love anything with butter on it!
3. Place in a single layer in an oven-safe dish or on a baking sheet.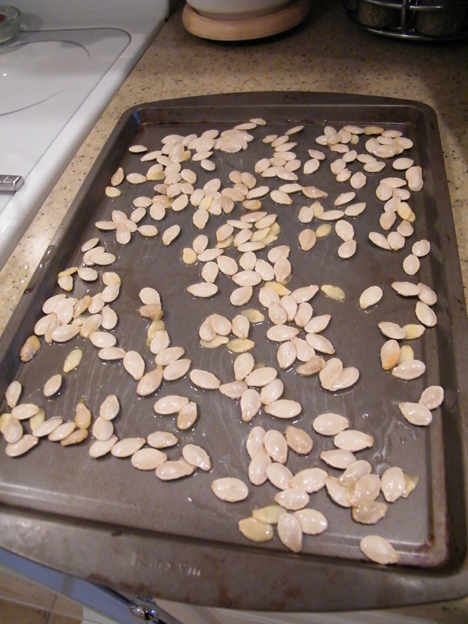 4. Sprinkle with your spices… We toasted half with Salt and Garlic Salt and the other half with Cinnamon and Sugar.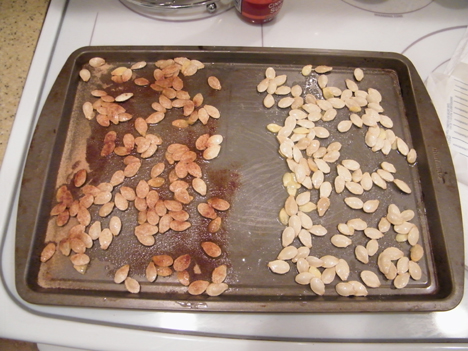 5. Bake for 30 – 40 minutes, or until they start to brown, stirring every 10 minutes.
Last… Enjoy!

Did you carve a pumpkin this year? What was your theme? Do you toss those seeds or make something special to enjoy during the day? Do Tell!
What are your plans for tonight? We are headed out with my sister and her husband and my brother to walk the neighborhood and help my nephew and nieces trick or treat!
Happy Halloween… Be Safe and Enjoy!