Announcing the winner of last week's Gracious Giveaway…
 A box chock full of Gorilla Glue Goodness!!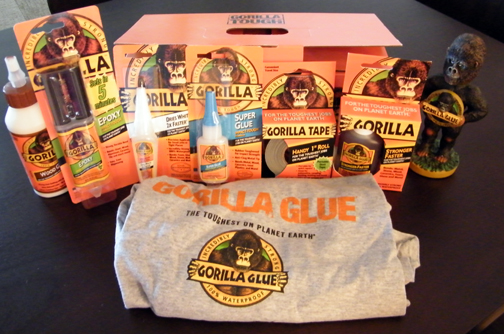 A Big Thank You goes out to Gorilla Glue for allowing us to review their fabulous glues and giving away two boxes to two lucky readers!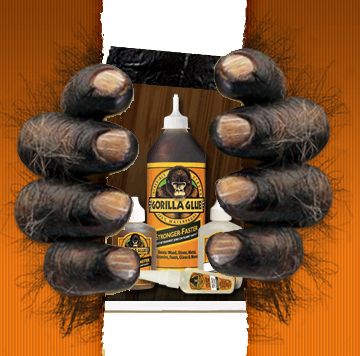 We enjoyed reading what projects everyone needed glue for… we wished everyone could win; however, the winners of this giveaway are: Kathy who said "Get Stuck On it!  I am working on a dollhouse renovation for Zoe! I'd love to try some different glues for making tiny furniture and applying the "wallpaper". Since she's little I'll have to make it durable." And Lorie who stated "Get Stuck On It – I really want to make some of those cute cupcake/cake stands!"
Now… to you two lucky gals… come back and show us your finished projects!!
Another giveaway is rolling your way in the coming weeks… so keep popping by!! Find more freebie info on our Giveaway FAQs page.
Images courtesy of Gorilla Glue.
P.S. Come by tomorrow for a little DIY Table Reveal and a fun, fun, fun announcement about the upcoming month!