Announcing the winner of a $150 Gift Card from BULX.COM plus a sweet little discount for everyone else.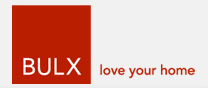 This Gracious Giveaway was so exciting! We had fun reading everyone's comments and learning what spaces you are ready to renovate! A big Thank You goes out to our new sponsor, Bulx.com, for providing our fabulous reader with such a wonderful giveaway! In case you missed the fantastic video our friend left for our readers… check it out!
[vimeo]http://vimeo.com/14467161[/vimeo]
Back to the oh so important winner… Random.org took a stance and revealed the name of the $150 gift card winner: Wendy! She commented~
"We so need to update our master bath! Get rid of the tub and make a bigger shower, new vanity, sinks countertops, etc! Would love the help!" P.S. She just happens to have her own blog… check it out here! Congrats! We want to see the transformation once it has occurred…
Oh, and for those of you who didn't win this time… No Worries… If you need a little design help and want a whopping 50% off of a Design Package… email us @ lindsay@adesignstory.com and we will make it happen!
Another giveaway is rolling your way in the coming weeks… so keep popping by!!
Find more freebie info on our Giveaway FAQs page. Pics courtesy of Bulx.com.
P.S. Did you see our tip over @ Shelter Pop? Well Stop By!
Have a Fabulous Labor Day Weekend Everyone!