It's not officially autumn quite yet (the actual date is September 22nd), but we are gearing up for the new season a little early this year! I have already broken out the apple caramel candles and the pumpkin spice febreeze plugins! I am ready! Next up is adorning our doors with some fall decor!
So, to kick off the fall season a little early we are having a party and of course you are all invited!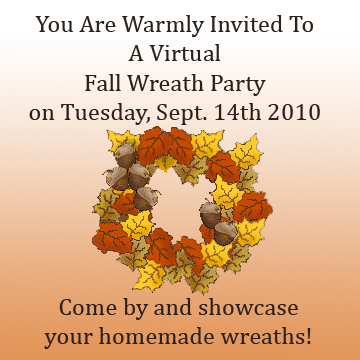 So, please join us, link up and let's have some virtual fun! If you don't have a blog and you one of our fabulous readers, stop by and grab some fabulous ideas from all of the entries!
P.S. Don't forget that all of our Design Packages are on sale for 40% off with the coupon code: Favorite! And if you are in the mood to shop for a few fall accessories… visit out Etsy Shop!