Kevin and I have had an ongoing debate about the bedroom…. well mainly what goes on the ceiling!
Me: I absolutely adore chandeliers hanging from the ceiling either over the bed or in a small seating area.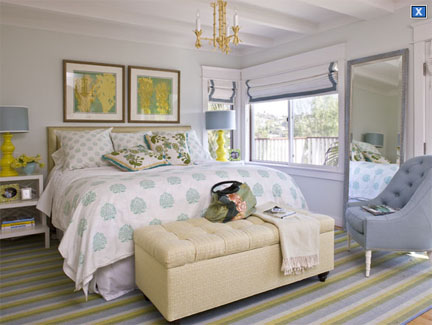 Kevin: He thinks chandeliers are for the dining room and says he can't sleep without a fan.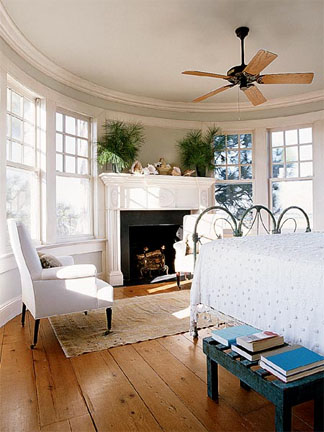 Well… he won in this house…. But the next house we will both win because hopefully it will have a cute seating area.  I mean don't get me wrong, in this Florida heat I too love a fan, but I am an interior designer at heart… I can't help it!
Alright, so what about you? Do you have a fantastic light fixture hanging beautifully above your bed or reading nook? Or maybe even a decorative fan? Do tell. I want hear about the debates in your homes…
Images courtesy of My Home Ideas.
P.S. A big thanks goes out to Myhomeideas.com and Z Gallerie for tweeting & facebooking about my post yesterday, missed it? Click here.
Oh and if you are into facebook, A Design Story could use your help! Vote for us for your favorite design blog on Style at Home's facebook… just click here and vote www.adesignstory.com!