What Design do you Fancy?
Since daylight savings time has arrived, that all-important first cup of coffee in the morning, the one you usually make yourself, takes on heightened significance. In the spring, summer, and fall, that first cup is basically a pleasant tasting start to your day, while in the winter, however, it's used as a heating mechanism and a caffeine jolt!
Are you like me and have a favorite coffee cup? I have a few that rank in order of my fondness for them. Our coffee mug shelf is made up of a mish-mash of different cups. There is a beautiful set of matching aqua mugs (of course), a few aqua embellished ones and a few random mugs (from Kevin's single-life), but they rank far down on my Fondness List.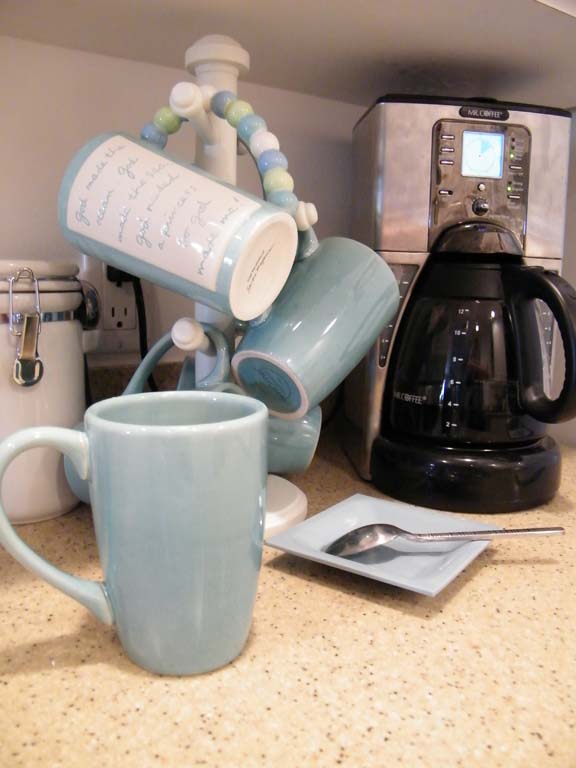 I absolutely love coffee or tea anywhere and anytime! I do however; have favorite mugs wherever I go! I have a favorite mug in our home, my parents, and my sisters and even at my grandparents abode. I truly enjoy drinking out of my faves mainly because I feel like my coffee (or tea) experience is over all more "tasty"!
As with any coffee (or tea) lover, you may have your own favorite way of drinking coffee. You may prefer the traditional rounded cup, the sleek, straight cup or even a tapered, square cup. So, how do you enjoy your coffee best? And while we are on the subject, do you like it straight & black, with cream & sugar or are you a flavored coffee kind of person? Do tell.
What about me? I am a definite round mug design kind of girl. There are a few exceptions, I do like my sorority cup and the lovely princess cup at my mom's, even though those aren't round (I know, I am such a girl)! Oh, and I am also kind of plain, just milk & sugar!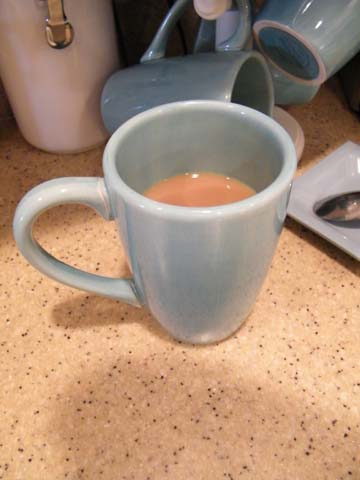 For some it's the overall color & design and  others (like me) are picky about the shape! So, are you thinking you might need some new coffee mugs? I bookmarked a few coffee mugs (like the coffee addict I know I am) to show you a few designs that we thought were just fabulous!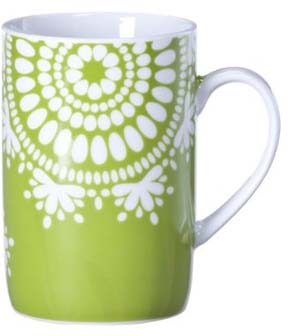 Green Mug: $31.49 (for a set of 6)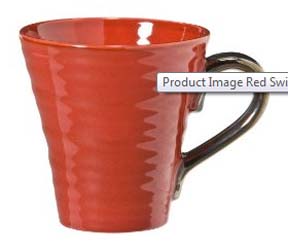 Red Mug: $22.49 (for a set of 4)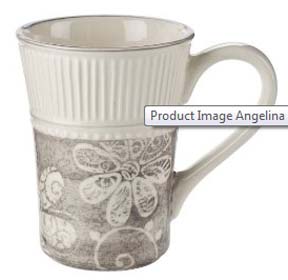 Natural Mug: $16.99 (for a set of 4)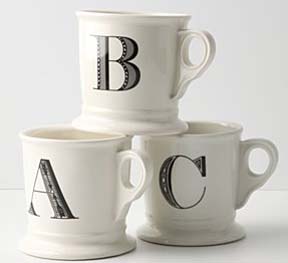 Monogram Mugs: $6.00 (each)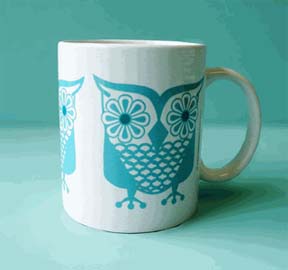 Owl Mug: $14.00 (each)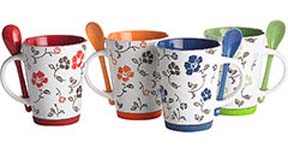 Flower Mugs: $5.00 (each)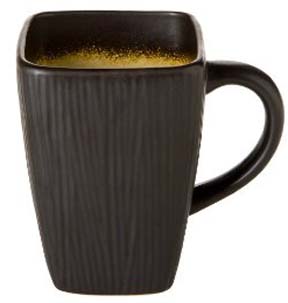 Square Mug: $25.49 (for a set of 4)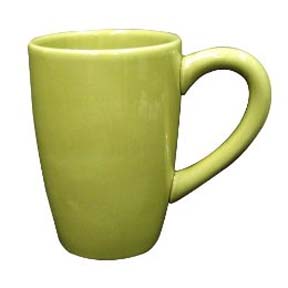 Sage Mug: $2.99 (each… on sale)
(This is the same mug as our aqua one's, only green)
All photos are courtesy of A Design Story, LLC (the suggested mugs have links to their sources).