Since October is Breast Cancer Awareness Month, we thought we would shed some light on some of the most delightful shades of pink happening in furniture, product and interior designs.
To some, the pink ribbonsymbolizes hope. Seen throughout the world, the ribbon and the color pink have come to represent support for those battling or who have battled breast cancer as well as raise awareness of the disease. Breast Cancer awareness has a deep place in my heart as my grandmother, Sara to most, Memaw to us, is a survivor. A true warrior of sorts.
To get the word out many companies & designers have come together to create some really fabulous furniture and product designs…
1stthings First… Back a few months ago when I was browsing through a Robb and Stucky (a local furniture store) for a client, I ran into the most delightful little chair. I was completely smitten by its form and color.
Meet the Alyce Chair (co created by Robb and Stucky and Henredeon)…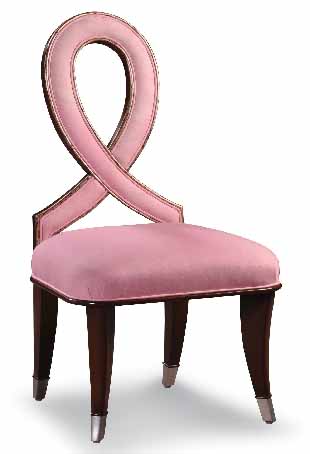 Love it? Well they have a beautifully designed Buffet to match…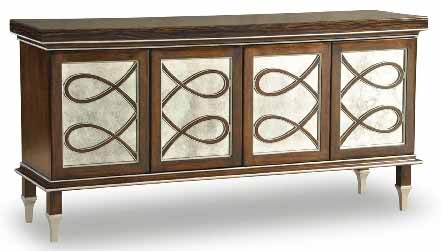 The collection was co created by Robb and Stucky and Henredon which includes the chair, a buffet, bar stools and a dining table. ADORABLE. For details about the collection, visit www.furnitureforthecure.org. The collections are truly a symbol of love and support!
Now that we are on the "pink" subject, here are some other Breast Cancer Awareness items we loved! You can enjoy cooking for the cure, using your tools for the cure & much, much more…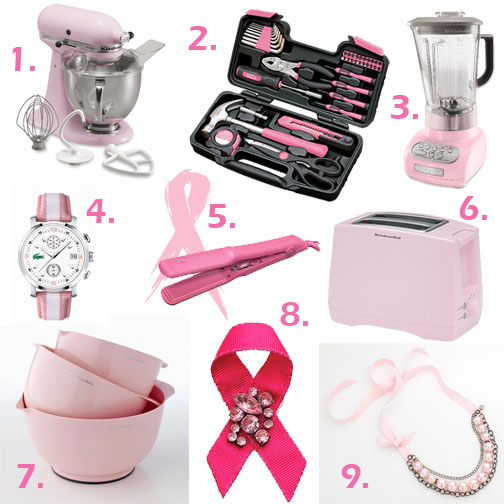 Here's the Breakdown…
1. Mixer Stand by KitchenAid 
2. Tool Set by Kohls
3. Blender by KitchenAid
4. Watch by Lacoste
5. Hair Straightener by Hana
6. Toaster by KitchenAid Sold by Kohls
7. Mixing Bowls by KitchenAid sold by Kohls
8. Pin by Vera Wang sold by Kohls
9. Necklace by Vera Wang sold by Kohls
Pink is also punchy and bold color to use design… check out these spaces for inspiration…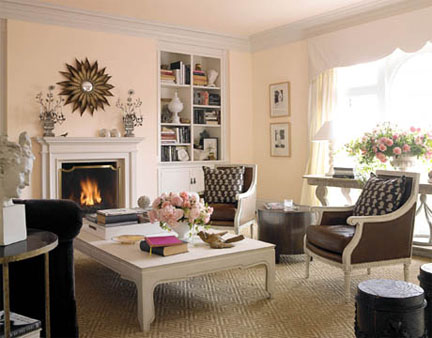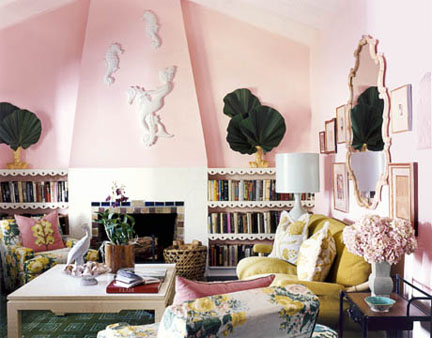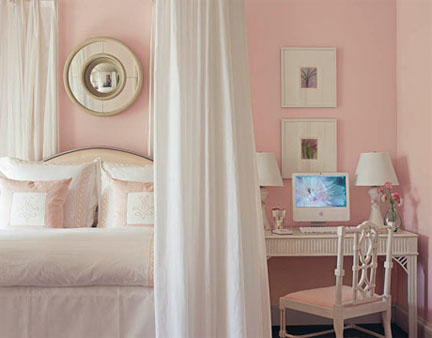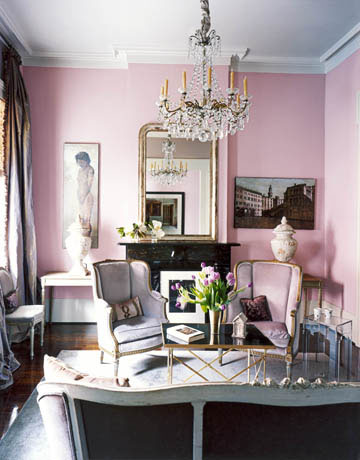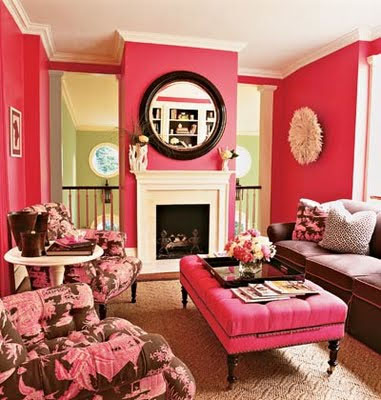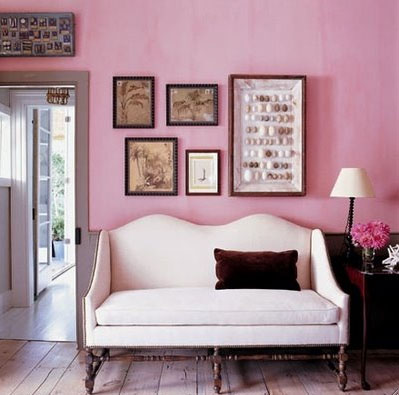 What do you think? Are you bold enough to paint your space a punchy shade of pink? DO TELL.
P.S. Speaking of painting, have you signed up for this week's Gracious Giveaway? You don't want to miss it!
Also… Stay Tuned this week for fabulous posts about…
– Our DIY Pantry Project
– A Designed Story
-New York Inspiration
& MUCH MORE…
Also… Show your support and "like" us on facebook… we are having a giveaway in week for facebook fans only…
Photos Courtesy of My Home Ideas, House Beautiful & Imagine Design Blog