It's time once again for our monthly public showing of appreciation to our magnificent sponsors!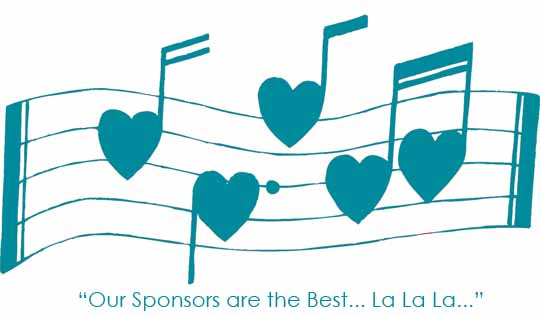 New to these shout outs is Bulx.com, whose web site is like pure eye candy for anyone planning (or even just daydreaming) about a bathroom, kitchen or other reno that involves tiling, new furniture, vanities, faucets & so much more! You might just remember them from a Gracious Giveaway we did awhile back. Seriously, at up to 70% off retail prices, the bargain hunter inside of you will leap for joy at their sale prices on designer brands!

Another great spot for one-of-a-kind handmade items is Able Mable. They offer aprons, home décor items, bibs, key fobs, baby blankets, burpies & more! We always have fun perusing their collection and talking about our future baby (no, we are not prego… maybe next year) and tagging things we love!

Speaking of handmade, remember Saffron Marigold from a Gracious Giveaway awhile back? We are once again welcoming them to our list of valued sponsors! Saffron Marigold creates a beautiful collection of luxurious, handmade linens and bedding. They are hand printed one fabric at a time. Here's a taste of what you'll find:

Also new this time around is Cutting Edge Stencils. They have the most amazing collection of stencils that would suit any fancy! With stencils, paint and a little DIY Know-How, you can turn any boring wall into a beautiful work of art! Want to win one? Come back October 11th for your chance to enter their Gracious Giveaway! Check out some of these creative designs…

Last, but not least, once again a huge thanks goes out to Purple Cloud Studio. Michele specializes in beautiful glass home décor, jewelry and more. She has a full service art studio and even works with clients on custom pieces. Her artistic and creative talent truly shines through all of her stunning pieces.

That's all the sponsortastic appreciation we're dishing out this month. So thanks again to all of these great folks for supporting us and making this crazy life of blogging possible.
Are you ready to become a Sponsor? Well, you are in luck because we are running some fabulous fall deals… find out more here or email us @ Lindsay@adesignstory.com.
P.S. Want to sponsor a giveaway? Find out more info right here or contact us @ Lindsay@adesignstory.com.
Looking for more from A.D.S.? Well, you're in luck! Up Soon on the Ol' Blog…
Later Today: New York City Inspiration
Friday: October 2010 Fresh Picks (Check out other's here)
Monday: A Designed Story (Online Design Client's Design Board)
& A Design Board Giveaway
Want even more? Sign up here and subscribe! We have some fabulous DIY Projects, Giveaways & more happening in the days ahead!
Also… if you have recently renovated your space, done a small DIY project… DO TELL US! We are taking entries for upcoming features! Just email me @ Lindsay@adesignstory.com.