Brown is pretty much a staple in an interior. The color brown used to be considered boring and retro in any interior, now we consider it a dramatic neutral that is right for almost any color and any room.
Since it is fall, we thought it was only fitting to use Harvest Browns as our inspiration. These mid tone browns are the warm, inviting, luxurious and comfy!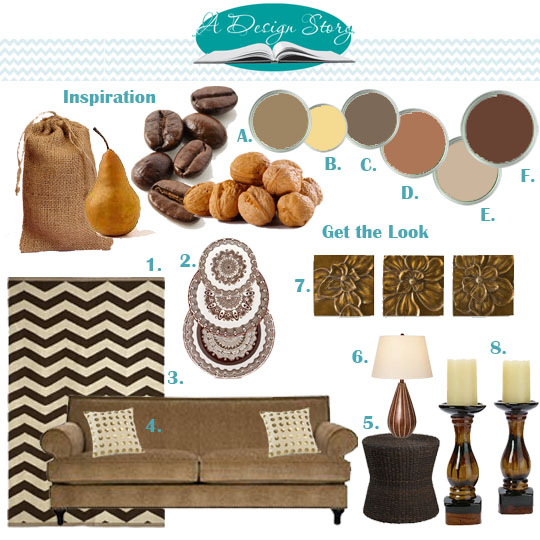 Here's the Breakdown:
Paint Colors…
A. Sherwin Williams 6109 Hopsack
B. Valspar Carolina Inn Crossroads Gold 3008-6A
C. Sherwin Williams 6082 Cobble Brown
D. Glidden GL031 Spiced Gingerbread
E. Sherwin Williams 7536 Bittersweet
F. Behr Florence Brown 320F-7
Furniture & Accessories
1. Chevron Rug by West Elm
2. Pottery by Bulgar USA
3. Sofa by Pier 1
4. Accent Pillows by West Elm
5. Side Ottoman by Crate and Barrel
6. Lamp by Universal Lighting sold by Amazon
7. Wall Art by Bed Bath and Beyond
8. Candle Holders by Z Gallerie
Now… for five tips to keep in mind while going brown…
1. Add in Some Brighter Colors: Brown goes well this a lot of accent colors… but my top 5 picks for mid-tone to dark brown walls would be pink, red, orange, light green and aqua.
2. Keep it Up to Date: Browns can look rural, so mix in a lot of glossy, metallic finishes to keep it a bit more modern.
3. Look at Sofas: A deep chocolate brown couch is a favorite of mine because you can dress it up with a punchy colored pillow and throw. Keep the walls mid-tone or lighter, anchor the space with a light and textured rug and limit other dark browns to an accent chair or maybe a picture frame.
4. Let There be Light: Every space should have at least three lamps in it. In a deep brown room, I suggest adding recessed lighting and keeping the blinds and curtains open during the day.
5. Pair it & Contract it: Pair your harvest browns with a high contract white, it will make your room look brilliant and crisp!
If you love brown walls… you'll love the way the colors in these three rugs will freshen up your space and make it come alive!

1. Soho Blue Burst by Overstock
2. Chevron by West Elm
3. World Classic by Overstock
4. Paula Deen by Shades of Light
I am a huge fan of browns… you can spot them all over Casa Milner! We paired ours with whites, aquas and even a few splashes of greens here and there. We find that brown is cozy and warm, the way we want everyone (including ourselves) to feel in our home. I always take inspiration from items from the refrigerator, in nature or even from art. It's OK to take the hue you love from a photograph, for example, and build a room upon it. (Check our other posts on Craving Citrus and Asking for Avocados).
Draw inspiration… Use images and tag your favorites. (If you want more information on collecting bright ideas, check out our post on all things inspiration). In the meantime, we gathered up some fantastic inspiration that will have you headed in the brown direction with ease!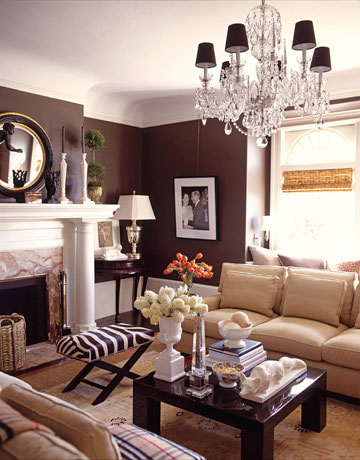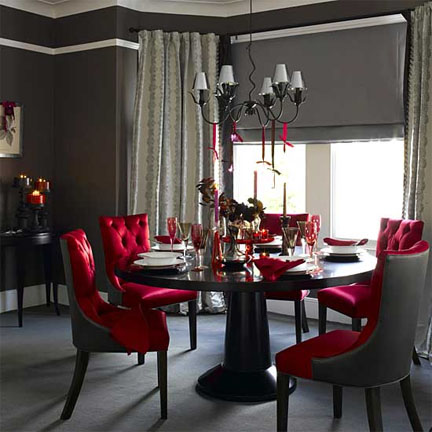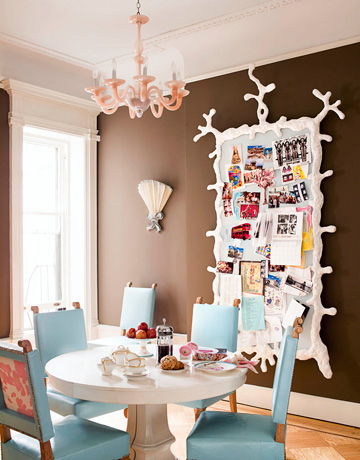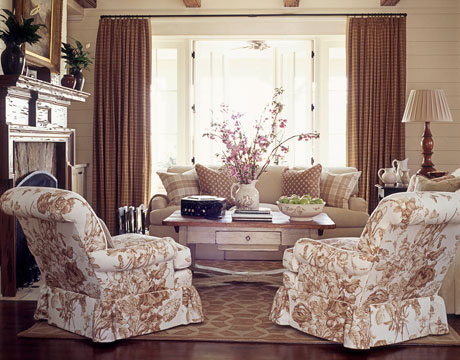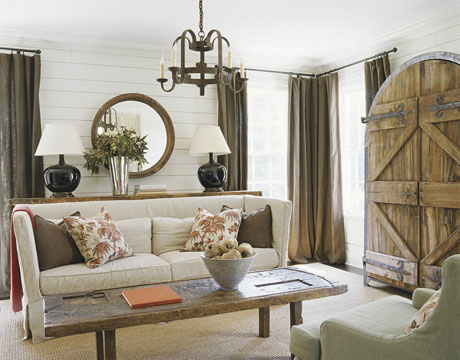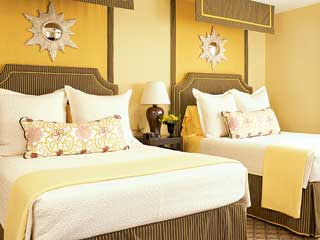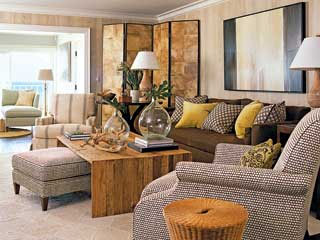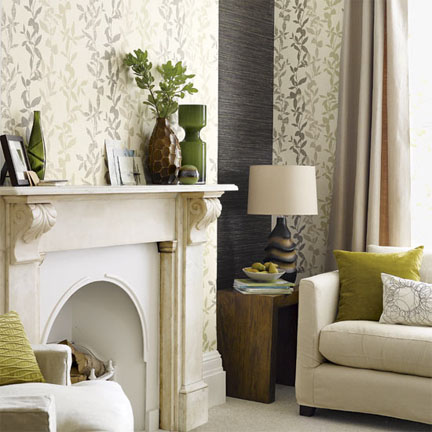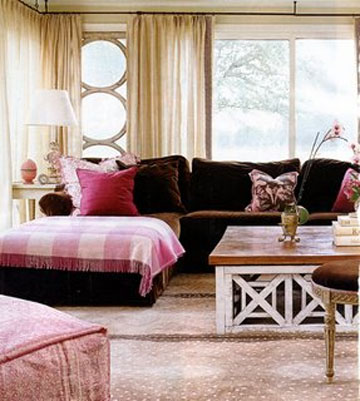 Images Courtesy of My Home Ideas, House Beautiful, Decorpad & Making Arrangements.
So, what do you think? Loving chocolate walls? Do you prefer browns? DO TELL.
Also… If you are in the mood to paint… check out this week's Gracious Giveaway!
Want more information about colors? We have post all about Colors & Meanings!
Stay tuned for more fabulous posts this week..
– New York Inspiration
– Our DIY Pantry Reveal
& More!