We have a surprise for you! It's actually a real 'prize' kind of surprise!! It's a letter of thanks & a fun lil impromptu giveaway!
— Winner has been chosen: Congrats to Cassie!! Happy Shopping!—
**** UPDATE: Apparently not all votes will count, it's a very long story, but we had a large number of companies, corporations and businesses support us as a blog… and they will not count them if too many votes came in from the same network. SO… If you wanted to vote, did vote and did so from a network where MANY voted, please re-check and see if your vote was indeed cast! If you think it may not have been based on quantity of votes in your office, home or space, write to Scott— help@apartmenttherapy.com and let him know you want to make sure he knows you wanted to vote for A Design Story, but did so as a company, team, family or group of followers! We have had an ENORMOUS amount of emails, texts and calls from people saying they voted– so regardless we are feeling blessed and so thankful! Your outpouring of love, support and encouragement has made us feel so incredible! You all rock!! Thanks!****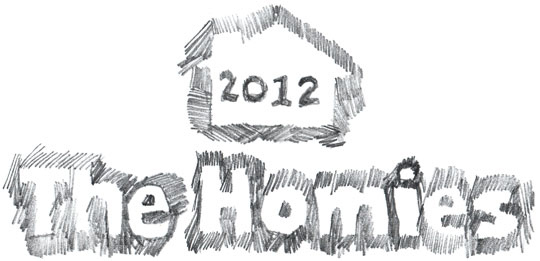 As most of you know, Apartment Therapy announced earlier this week they were holding nominations for this year's Home Design Homies (2012) awards. It's a pretty big deal to even be nominated… so we were grinning from ear to ear to see A Design Story on the charts! Tomorrow (Friday, March 2nd) is the last day to get your vote in. Then next week, the top 6 nominees move on to the finals!
As a token of our appreciation, we would like to thank each and every one who voted on our behalf by hosting our own little giveaway of sorts! One of our favorite stores to get lost in is Ikea. It's just plain fun to jet off for the day and walk through aisles and aisle of home décor goodies. Isn't it?
Well… we want to show our appreciation by offering you a chance to go shopping too! We just think you all are too sweet to take the time to go in & vote, so we just had to thank you!!! Yep… we are offering a $30 gift card to Ikea as a big thank you, thank you, thank you to all of our 'homies'. So… if you have voted or want to still vote, we want to know so we can personally thank you! So here's how this is going to work…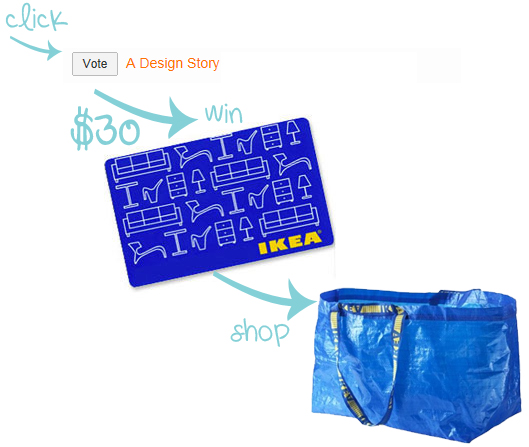 Enter for a chance to win a $30 gift card to Ikea … Just comment below by telling us if you showed ADS some love on Apartment Therapy. Are you new to A Design Story? Maybe an avid follower… do tell us! Also… let us know what other blogs you supported while you were there! Were you already a fan of Apartment Therapy; if not… are you now? Do tell!! Saturday, March 3rd, the winner will be chosen by Random.org and announced!!
Do go & vote! Of course, A Design Story wants your vote… but feel free to check out some of the other talent too!! To vote, first you have to register. Apartment Therapy doesn't send out any spam emails etc. if you decide to register/vote. So no worries there! Just click here to register! And here to vote!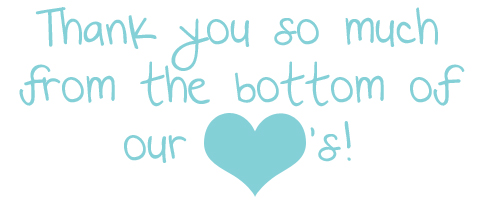 P.S. We were not paid or perked by Ikea to host this lil' giveaway! We purchased the gift card ourselves as a way to show our appreciation! We just happen to heart Ikea and thought it might be a fun lil' day of shopping for one of you! (Homies 2012 image by Apartment Therapy, Ikea gift card image by Ikea)