We are so excited to announce the winner of our first "Gracious Giveaway"!
So, this has been a great start to the Spring season! Thank you for all of the entries! Your comments were fabulous & we truly had a wonderful time reading them! Kevin & I are both "people persons"… we care so much about people and truly enjoy developing new relationships & broadening our horizons! So, thank you, thank you!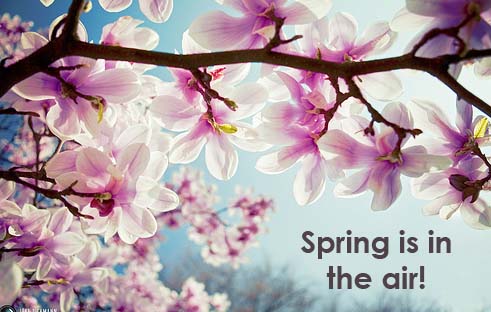 Now for the fun part… With the help of Random.org, The winner of this week's giveaway was selected! Congratulations Kay!! We can't wait to design a new story for your interior! I am honored and blessed to be doing what I love on a daily basis & I can't wait to get to know you and start on your project!
Note: As you will see below, we did select Alison, but she was unable to devote time to a project right now! We can't wait to work with her in the future! When such happens, we select a new winner!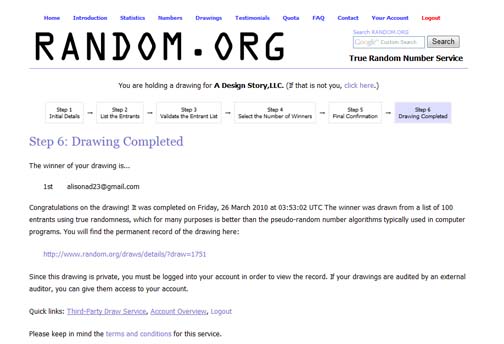 So, for those of you who entered & didn't win… there will be a fabulous treat awaiting you in your inboxes from yours truly! Thanks again for all the fun comments and for following us over here @ A Design Story! We look forward to providing MANY more glorious giveaways, both from us & other fabulous companies… so don't forget to keep us on your favorites & stop by!
Want to learn more about our Gracious Giveaways? You can, right here!
If you'd like to do a giveaway with us, shoot us an email @ Kevin@adesignstory.com.