Cake stands are such a desirable item these days. They add a charming touch to any kitchen or party. If you're lucky, you can find vintage cake stands at resale shops and yard sales. But they're not easy to come by and sometimes don't come with a fun price tag.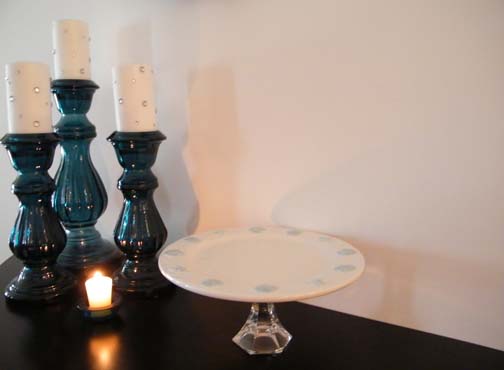 No worries!  You can make your own vintage cake stands. And it only takes a few minutes and a few dollars!
Here's what you'll need:
Vintage plate or a plate you just love (I love aqua and the beach…) I got mine for $3.99 at Home Goods
Glass candlestick $4.00 for a set at Goodwill
Crystal drawer pull (this is optional) I chose not to add this to mine
E-6000 Industrial Strength Adhesive (or epoxy glue)
Ruler/Tape Measure
Sharpie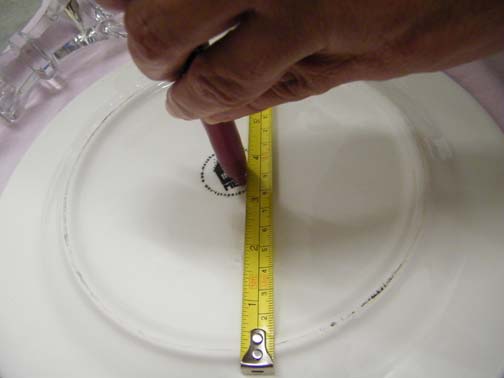 Find the half way point on the back of your plate and place a dot using a Sharpie.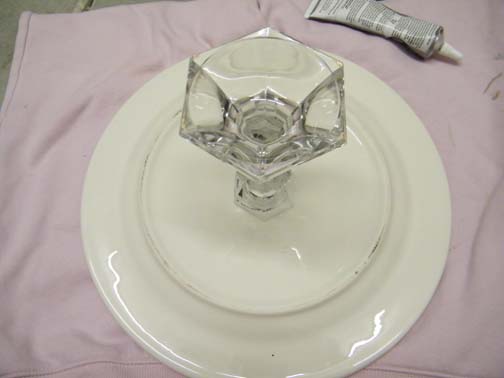 Distribute your adhesive in a well ventilated area, it's pretty powerful! Turn the plate over on a soft cloth and applied the glue to the top of the candlestick and then wait for about 2 minutes for the glue to be ready!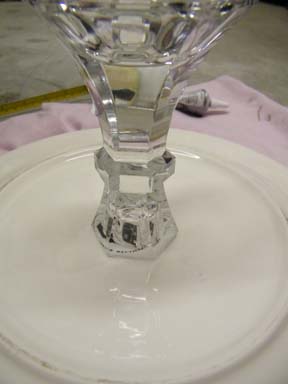 Adhere candlestick to back of plate using fingers to press it into place. Make sure it is aligned using your ruler.
If you are adding a drawer pull to the other side of the plate, place a dab of epoxy glue on the drawer pull. Turn plate over and adhere to middle of plate.
Let it dry in a safe place for about 24-48 hours.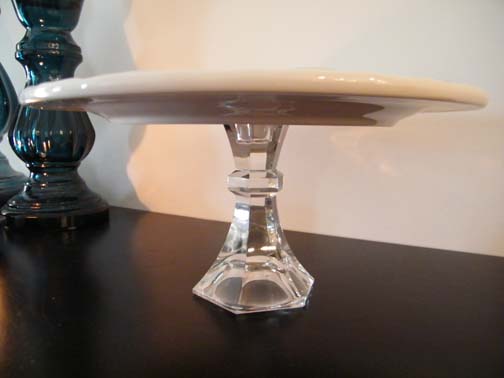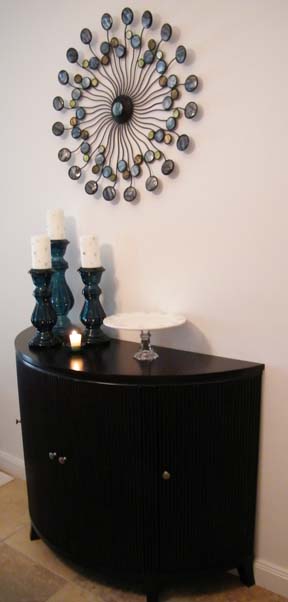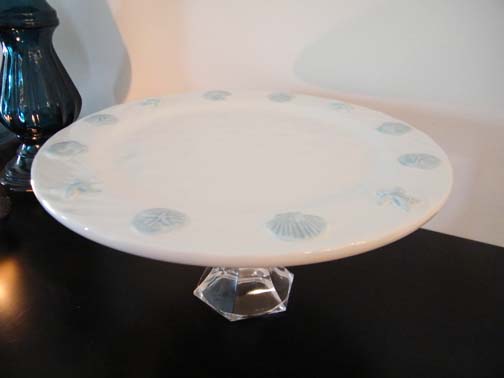 Enjoy your lovely cake stands!! You can also make two tier cake stands using one small plate and one dinner plate. Just make sure the base is good and sturdy. You can use a vintage drinking glass or old fashioned, tulip shaped ice cream sundae dish for the base. The last thing you want is your goodies to topple over!
Come back this week for a fantastic 4th July tablescape AND MORE! Want more fun summer updates? Just click here.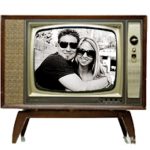 Don't forget to ask all of your design and real estate questions… we will answer any and all on Webisode Wednesdays… (click here and here).
P.S. Woo to the Hoo… It's summer… oh yeah… and we are having a big sale on our online design packages… 40% off of every single package with the Coupon Code: Summer. Go and check it out!
Like our blog? Subsribe here. Facebook user… fan us here. Twitter tweeter… here.
 All photos courtesy of A Design Story, LLC.
This project was shared with Between Naps on the Porch & Blue Cricket Design.