Nothing says Christmas more than delightful and delicious Christmas Cookies. I am a cookie freak (and always have been), but this year I was a bit nervous on how I was going to get my fill when this year is quite different since I no longer can eat Gluten. Well, no worries! We figured it out!
Kevin and I both grew up eating tons of spritz cookies during the holidays. They are totally addicting and can be eaten for breakfast with coffee (well, I do anyways). This year we made them gluten free and they are even better than the "normal" one's!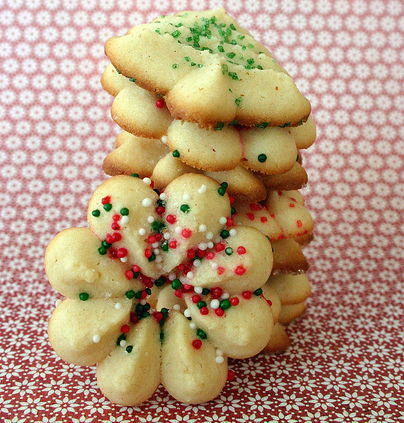 Cream Cheese Spritz Cookies
Ingredients
– 2 1/4 cups all-purpose flour (Bob's Red Mill Gluten Free Flour)
– 1/4 teaspoon salt
– 1/2 teaspoon ground cinnamon
– 1 cup butter, softened
– 3 ounces cream cheese, softened
– 1 cup white sugar
– 1 egg yolk
– 1/2 teaspoon vanilla extract
– 1/2 teaspoon almond extract
Directions
1. Preheat oven to 350 degrees F (175 degrees C). Sift together the flour, salt, and cinnamon; set aside.
2. In a medium bowl, cream together butter and cream cheese. Add sugar and egg yolk; beat until light and fluffy. Stir in the vanilla and almond extracts. Gradually blend in the dry ingredients.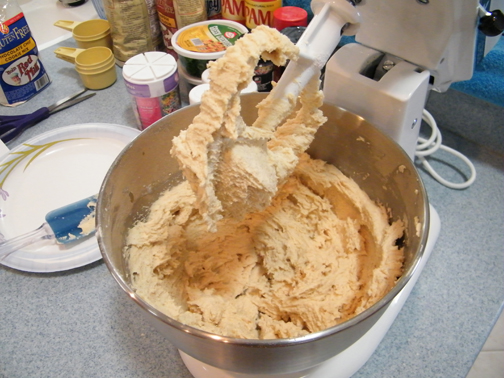 3. Fill a cookie press or pastry bag with dough, and form cookies on an ungreased cookie sheet.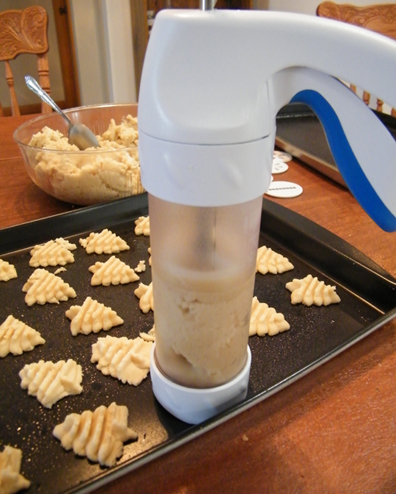 4. Sprinkle the cookies…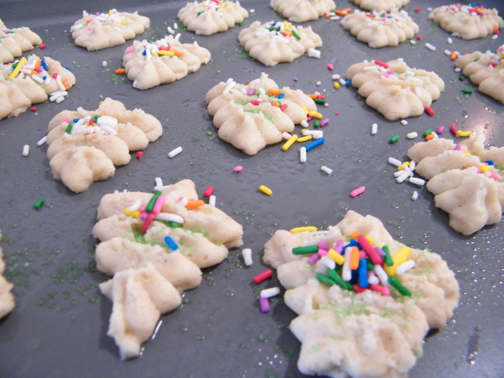 5. Bake for 8-9 minutes in the preheated oven, or until the cookies are golden brown on the peaks and on the bottoms. Remove from cookie sheets at once to cool on wire racks.
Has your kitchen been smelling like cookies yet? Which one's are a Christmas must-have in your family? Do Share!
Missed any posts in the Christmas Series? Look under Christmas Stories! (Linking up to Centsational Girl's Cookie Party)