Hi All… We are doing it up over!! We are hard at work doing a little revamping around A Design Story, so we thought it might be a good time to share! That's right; it's time to make a few small announcements! We wanted you all to be the first to know!
We have been hard at work (by we, I mean my Mom and I- Kevin isn't crafty)@ A Design Story designing and creating all sorts of handmade décor & more for our new Etsy Store! It will be open and ready for purchases on Monday… so get excited to shop!
Next, we have considered ourselves challenged! Yeah, we are getting ready to begin ProBlogger's 31 Days to Build a Better Blog! We are excited to see what happens in the coming days! Do you want to help us out a little? Well, take this short poll!
[polldaddy poll=3649280]
Have any questions or suggestions… do tell! We want to hear what you think so far of A Design Story! Want to see more DIY? More inside design tips? Do tell us!
The Blog… In the coming days we will be changing up a few things here and there… but one thing has already happened… we added Our Wedding at the top!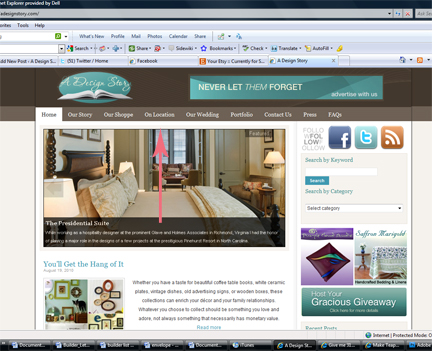 Also, don't forget to ask us any design questions and be featured on an episode of Webisode Wednesday! Click here for more details.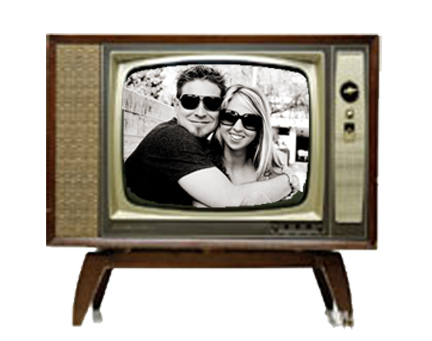 Lastly…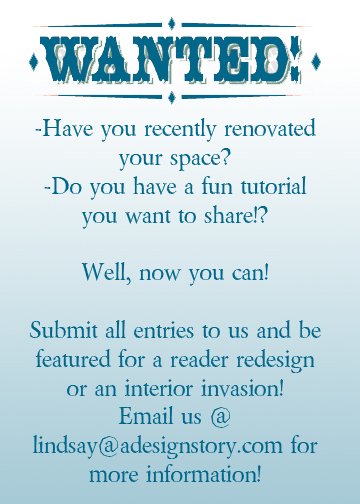 Psst…
We have some fabulous DIY Posts, Giveaways & More in the coming days… stay tuned!