This week's Gracious Giveaway is going to put a little bling, bling on your wrist! I am blessed and elated to host a giveaway for Rebecca at Arise and Shine Designs this week.

***This giveaway is complete & no longer accepting entries***
To say Rebecca and I are like minded brings a smile to my face and joy to my heart. Her company is founded in her belief of Jesus and the fact the she parades her relationship is so beautiful! Rebecca makes stunning handmade jewelry right out of her own studio (she also has a blog).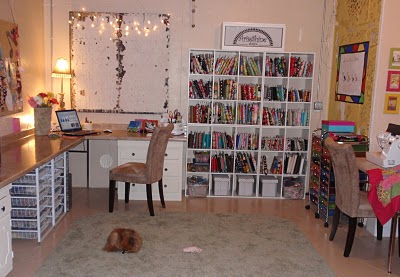 Her pieces are both intriguing and gorgeous, and her creativity shows through each and every design. Each piece is unique and gives you another opportunity to minister to anyone!
Check out a few of our favorites…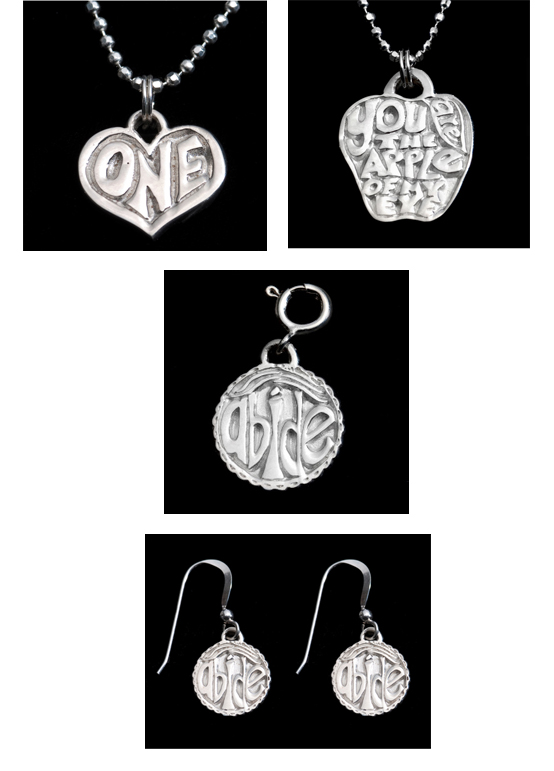 Arise and Shine offers Chokers, Mini Charms, Necklaces, Bracelets, Earrings, Pendants & more. You can search by type or by scripture! Her pieces would make such a sweet & sentimental wedding gift, birthday gift or Christmas gift! The meaning behind each piece offers a sweet reminder of just who He (Jesus) is!
Each piece is like a little work of art all wrapped up in love. Who wouldn't treasure a beautiful piece of jewelry stamped with love? Well, Rebecca actually blessed me with a custom braclet she designed just for me! I received it this past week and when I oepned it tears began to flow… it is beautiful… check it out…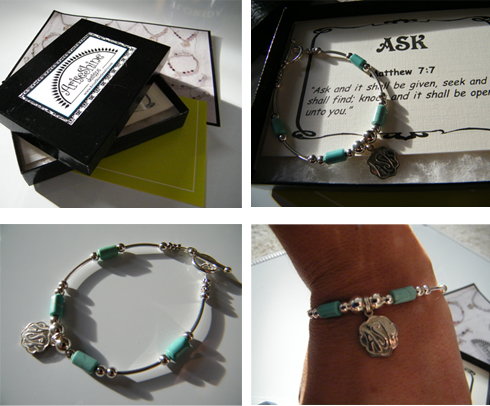 This week's winner is getting blessed with their very own custom bracelet from Arise and Shine Designs! That's right… You will get a bracelet just like mine, except you get to pick out your own selection of beads and mini charm!
So here's how you can enter for a chance to put this bracelet on your wrist (or win it for your wife or friend)…
Prize: A Custom Bracelet
To Enter: Comment "Ask & It shall be given to You" and tell us… your favorite mini charm from Arise and Shine… click here.
Bonus Entry… Become a Follower at Rebecca's Blog… Click here. Want another entry? "Like" Arise and Shine on Facebook! Click here. Add this information to your comment!
Giveaway Closes: Thursday, September 30th at 8pm EST
Number of Winners: One Blessed Winner!
Prize Ships: All over the U.S.
Rules: One entry per e-mail address is permitted. The winner will be selected using random.org and announced on Friday, September 24th. Good luck!
Are you a reader & want to know more about these things we call "Gracious Giveaways"? Click here. Or, are interested in hosting a giveaway right here on A Design Story? Click here. (We also offer excellent rates for Advertising and we are currently running a sale… click here.)
Want to get in on when a Gracious Giveaway is happening? Subscribe here.
Images are courtesy of Arise and Shine Designs.
Oh… Don't forget to ask us your real estate and design questions… we will answer them on our Webisode Wednesday.
P.S. I am in New York this week… so stay tuned for posts about HGTV and the Nate Berkus Show and the City itself!